Pizza with Fresh Figs and Goat Cheese
My fig tree gave me it's first lovely figs of the summer.  For tonights dinner I made a pizza with figs, goat cheese, pine nuts and a lovely sweet thick basalmic glaze.  I had some frozen pizza dough and the recipe for the dough is right on the TFL front page list of recipes or just click Here.    
I stretched the dough nice and thin and thicker for the crown.  It made a lovely crispy pizza crust.   
I first drizzled a little extra virgin olive oil.  Then a drizzle of delicious balsamic glaze, topped it with sliced fanned out figs,  dollops of fresh goat cheese and a sprinkly of fresh pine nuts.  All the flavors just blend so deliciously together.  This pizza makes a delicious appetizer.
Baked it in a one hour pre-heated 550F convection heat oven with a pizza stone until nicely browned and a little char.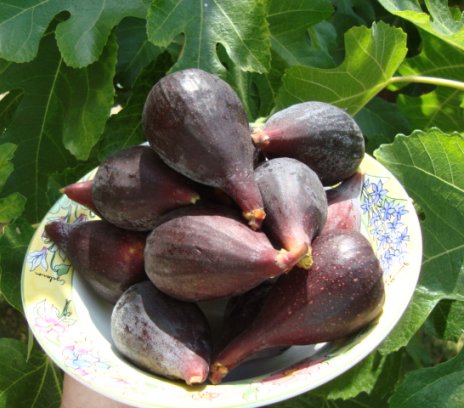 My Jack Russell 'Joey' eats the low hanging ones on the tree..He also pulls off my cucumbers he can reach and eats the whole thing!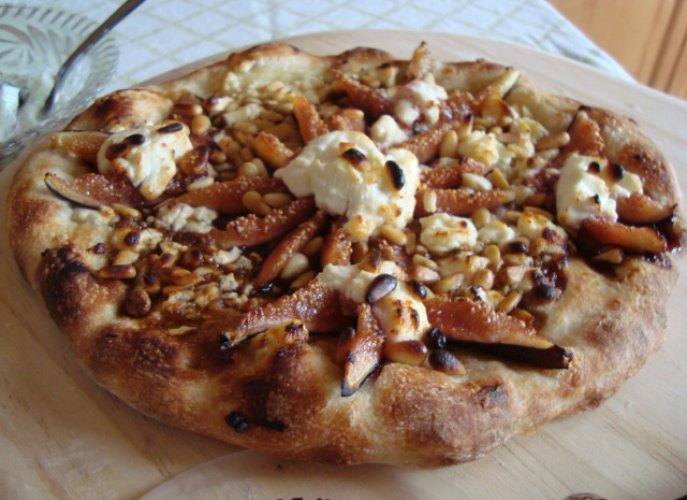 The Pine Nuts toasted up nicely while the figs carmelized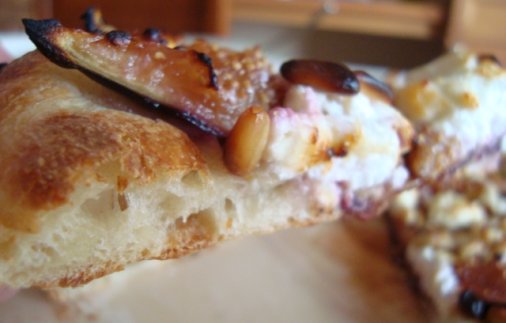 Bottom nicely browned and crispy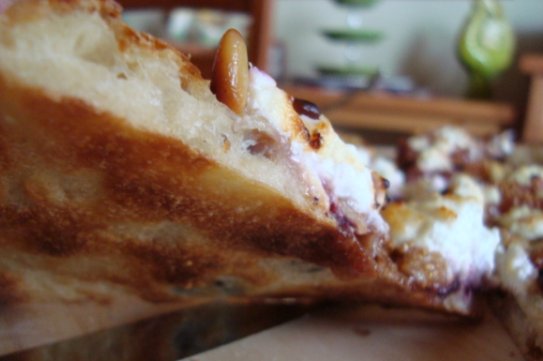 The Fig and Goat Cheese Pizza made a great start with the Cucumber salad and Chicken Parmesan Dinner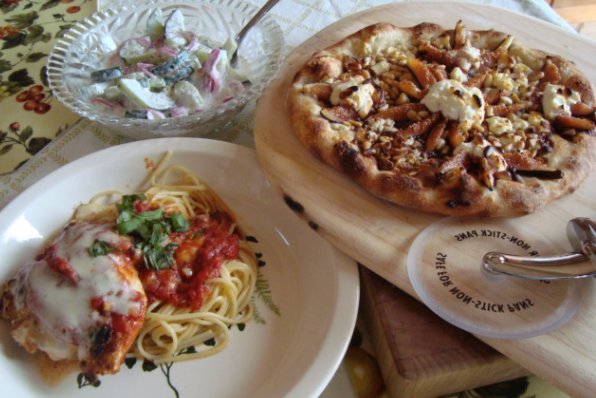 Fig and Goat Cheese Pizza Submitted to Yeastspotting