This is a bit of a tease. I can't share the recipe for these bagels, because the recipe is from a yet to be published book for which I'm one of the recipe testers. But they were so beautiful and so delicious, I just can't not at least share some photos.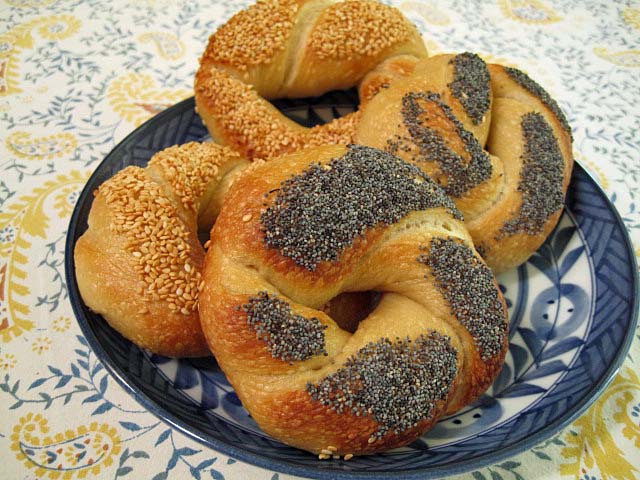 Kraków (twisted) Bagels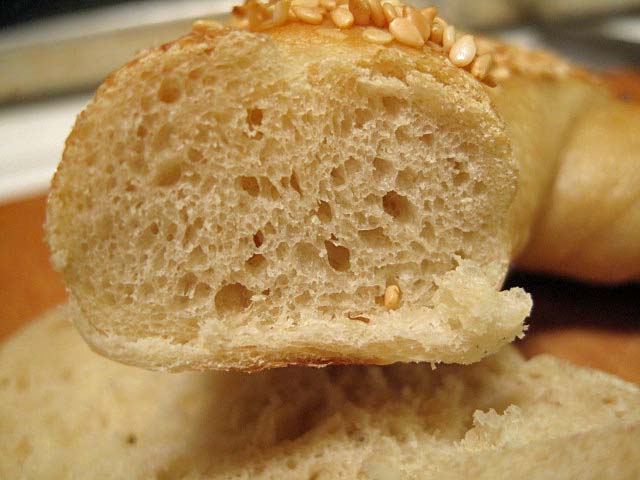 Crumb (coronal section)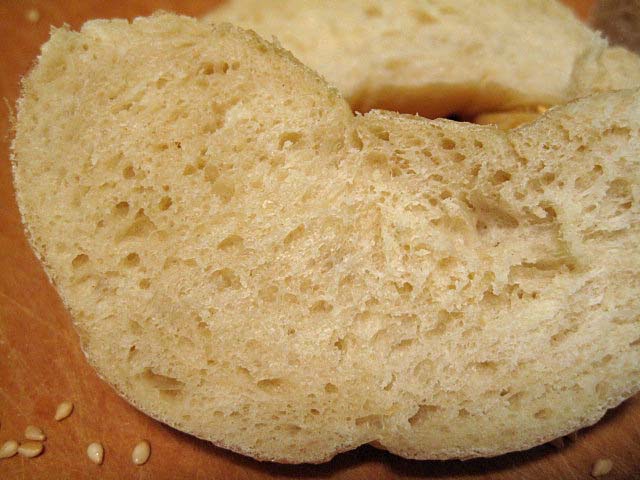 Crumb (transverse section)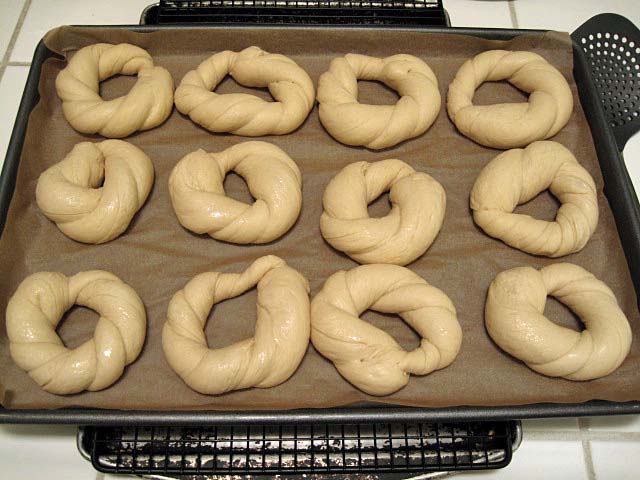 Bagels after overnight cold retardation and before boiling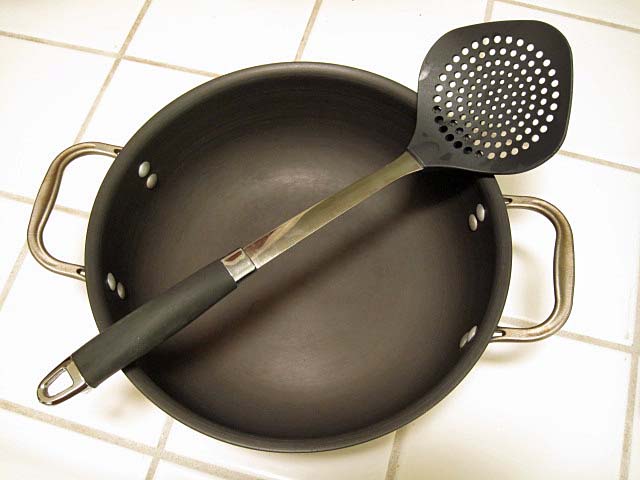 Special equipment for boiling bagels: Wide pot and slotted spatula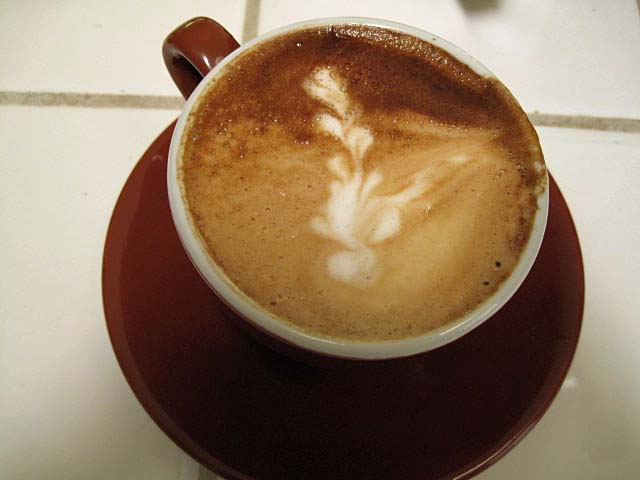 Other special equipment for boiling bagels: Cappuccino (enhances baker's attention to procedures)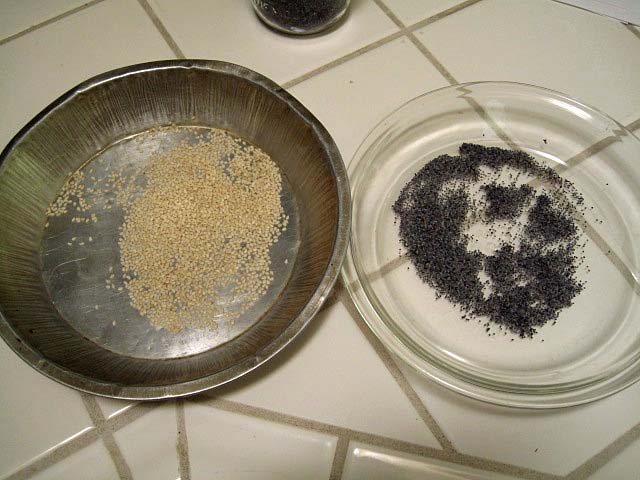 Sesame and poppy seeds for topping the bagels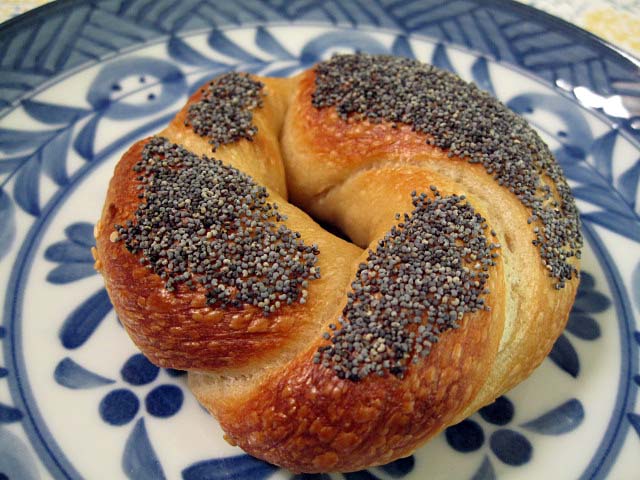 This is a real bagel!
The crust is crisp. The crumb is very chewy. The flavor is delicious. What's not to like? Guaranteed to elicit comments from bagel cognoscenti (That's Italian for "mavens.") like, "I haven't had a bagel like this since .... " (with tears in their eyes).
I apologize for not being able to share the recipe at this time. You'll just have to watch out for the book about New York Jewish bakeries and baking by Norm Berg and Stan Ginsburg when it's published.
David
Submitted to YeastSpotting