January 14, 2007 - 6:37pm
Tonight I baked white bread.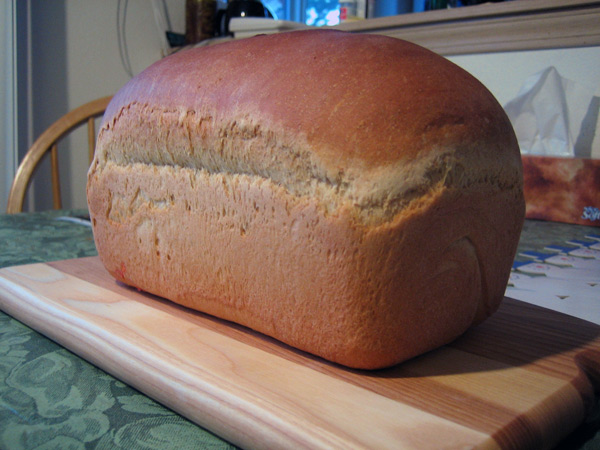 Nothing artisan or fancy about this, just good, simple home cooking. The kind of bread you eat right out of the oven.
I fudged the recipe. It was basically:
3 cups all-purpose flour

1 cup very warm milk

2 tablespoons melter butter

2 tablespoon honey

2 teaspoons instant yeast

1/2 teaspoon salt
Mix in the standmixer for 10. Let rise covered for an hour, shape, place in a greased pan, cover, allow another hour to rise. Bake at 350 for roughly 45 minutes.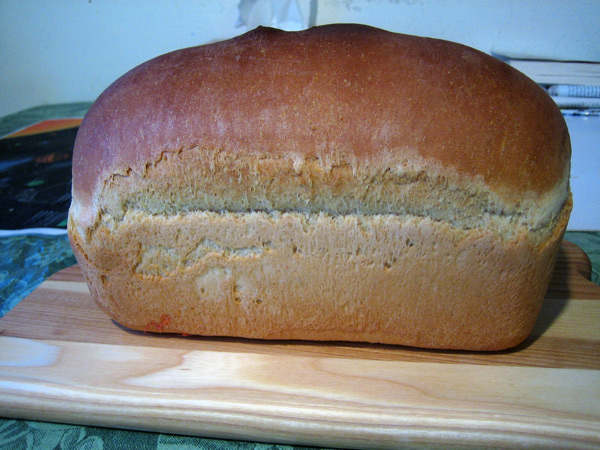 Quick, simple, easy, and absolutely perfect.