January 14, 2007 - 11:26am
Please share your experiences or experiments working with your favorite whole grain recipes.  What are your flour percentages, grain content and recipes for your favorite breads? I started baking sour dough wheat and rye breads and would like to try baking with multiple whole grains.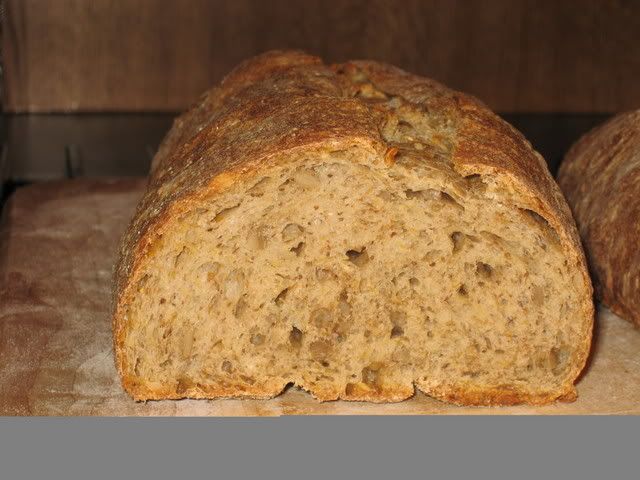 These photos were an experiment this weekend working with multigrain dough. A yeast and unbleached bread flour Poolish later combined with a mix of unbleached , whole wheat, Oat Bran, Rye flours and milled flaxseed.  Also added to the loaf were tamari roasted sunflower seeds, toasted sesame seeds and rolled oats.  The crumb was surprisingly light and flavorful, the crust was crispy with a nutty flavor that was accentuated by the tamari oil and browned sesame seeds.