December 6, 2008 - 7:23pm
Photo Post: Norm's woodfired onion rolls
Today I made my first attempt at Norm's onion rolls and I also made P.R. Italian loaf.  I have only baked a couple of loaves of bread in my woodfired oven and Im really still learning to start a fire "lol"..getting pretty good now!  I don't smoke up the whole neighborhood anymore!  I needed to let my oven heat up a little hotter and longer...since I wasn't doing pizza I was going for a shorter time frame.  I still have a lot to learn about my oven's heating...I used my hand for a temperature gauge since mine is broke!  I did a lot of multitasking today.  Next time I will do only one bread recipe.  It makes things a lot simpler and more successful for me.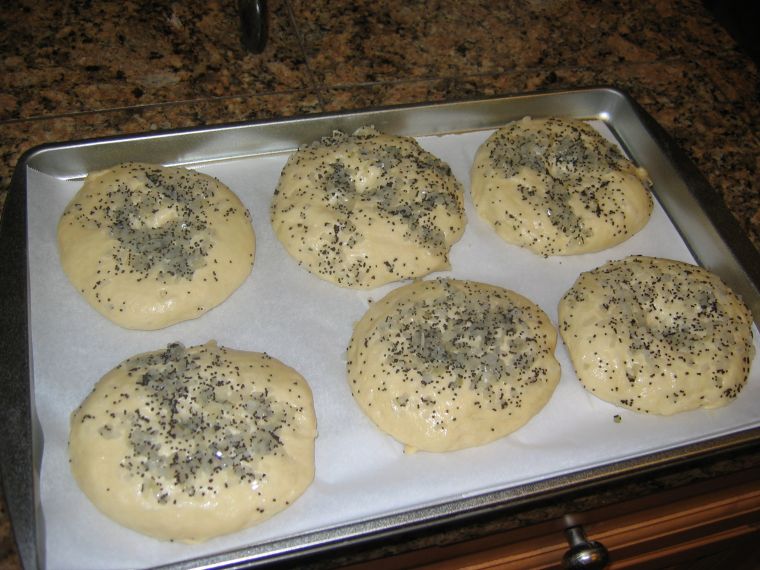 The beginning.  Next time I will make a larger onion mixture...recipe just covered these very large rolls.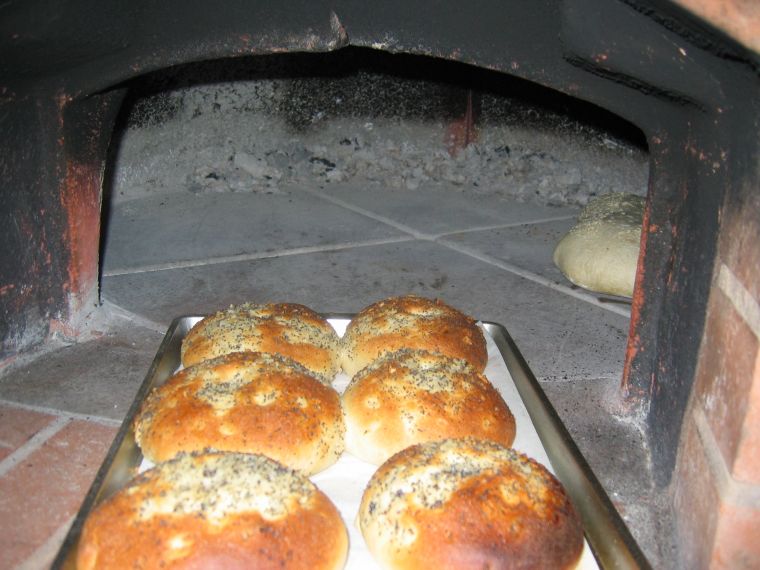 Done...I sat the rolls on two pans...bottoms turned out browned just right.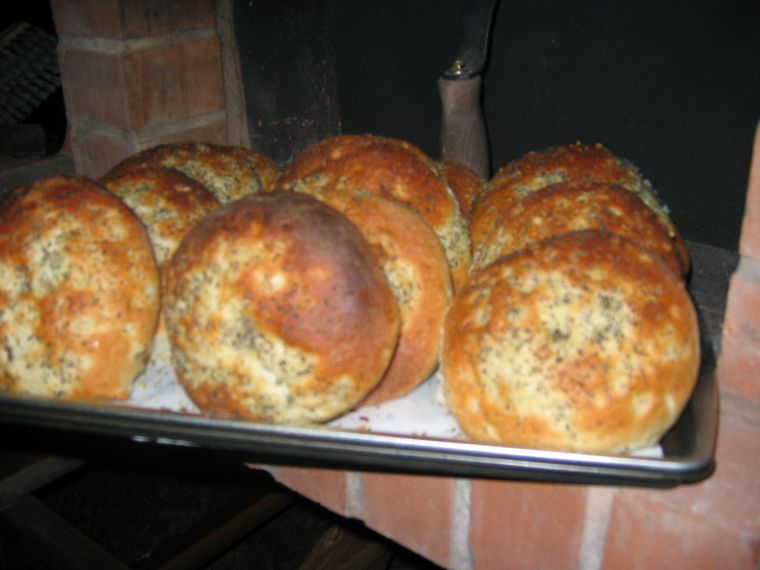 Two batches done...I had no idea these rolls were so large!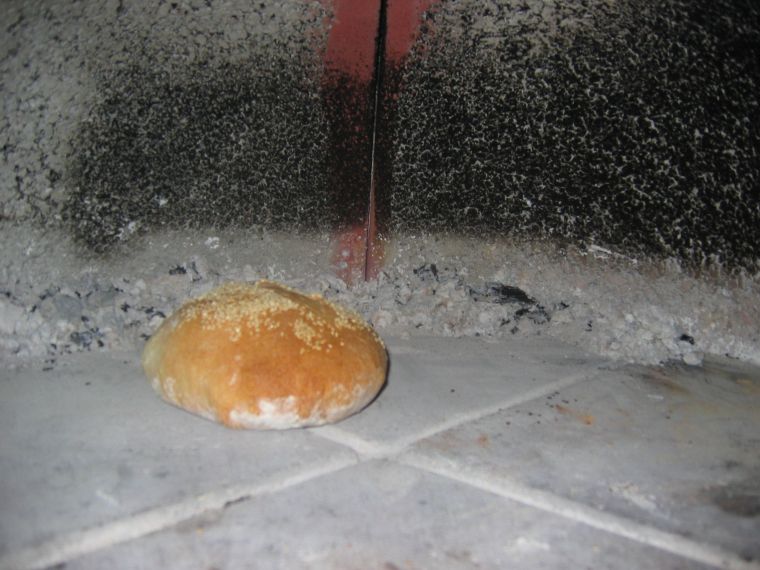 P.R. Italian Bread...this bread didn't get the attention it needed...rushing around making dinner...it was supposed to be a batard!  I want my oven to be hotter next time so it bakes a little faster.  It was very dark out and I was using a flashlight during my baking..these photos are done with a flash...it was pitch black inside the oven..and I was trying to hold my flashlight!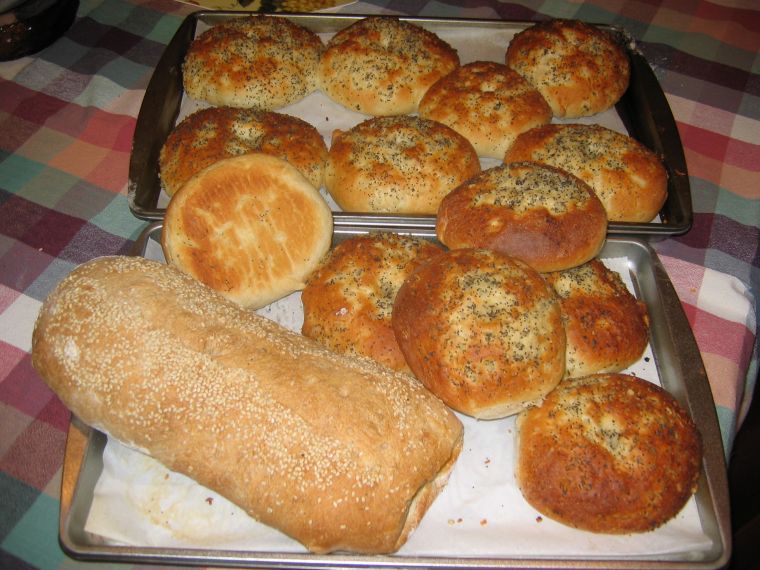 P.R. French bread was poked in the side moving it around in the oven....I wasn't happy with the way it turned out...next time darker crust.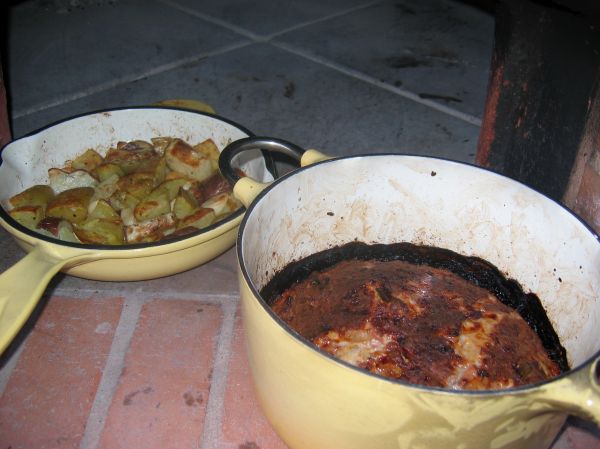 I woodfired a meatloaf with garlic roasted potatoes, peas for dinner...just before putting my bread in.