I upgrade the site to Drupal 4.7.1. Knock on wood, it was mostly painless. Contact me if you notice anything acting too squirrelly here.
Hopefully the UI will be a little less confusing now. There are a few little improvements folks will see, but for the most part the site should look and feel the same.
Not too much baking on my part, of late. I did bake pizza last weekend: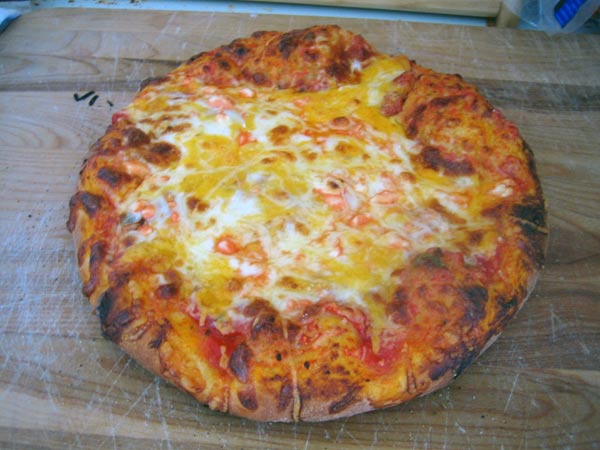 as well as a porridge whole wheat bread that I was pleased with.
Oregon strawberries are finally in season, so we've been having excellent strawberry shortcake lately.