September 18, 2020 - 11:23am
it was overproof o bad shaping?
Hi, there, I'm kind of new with sourdough, and have not get around it yet, the last loaf had big hole in the top.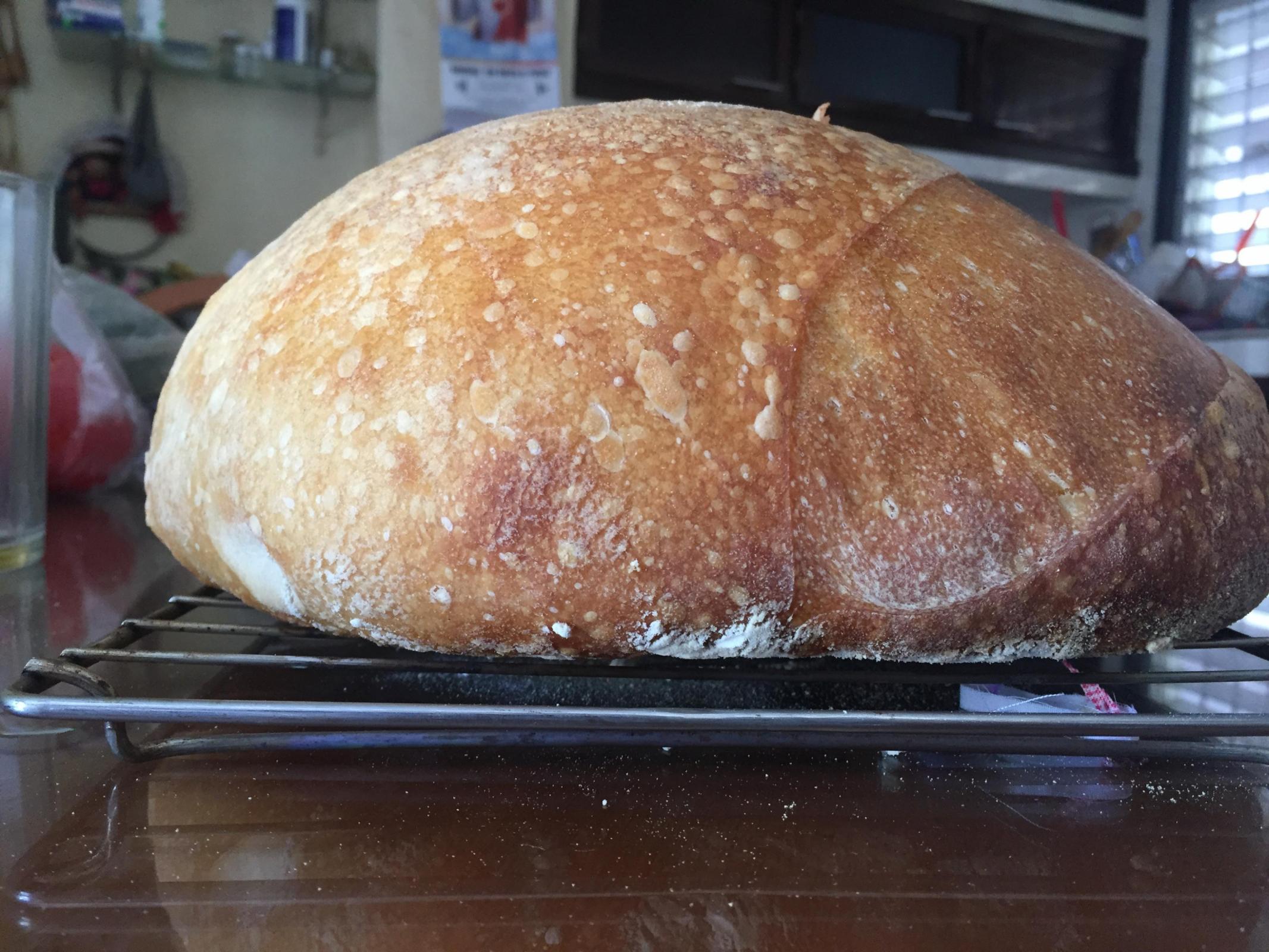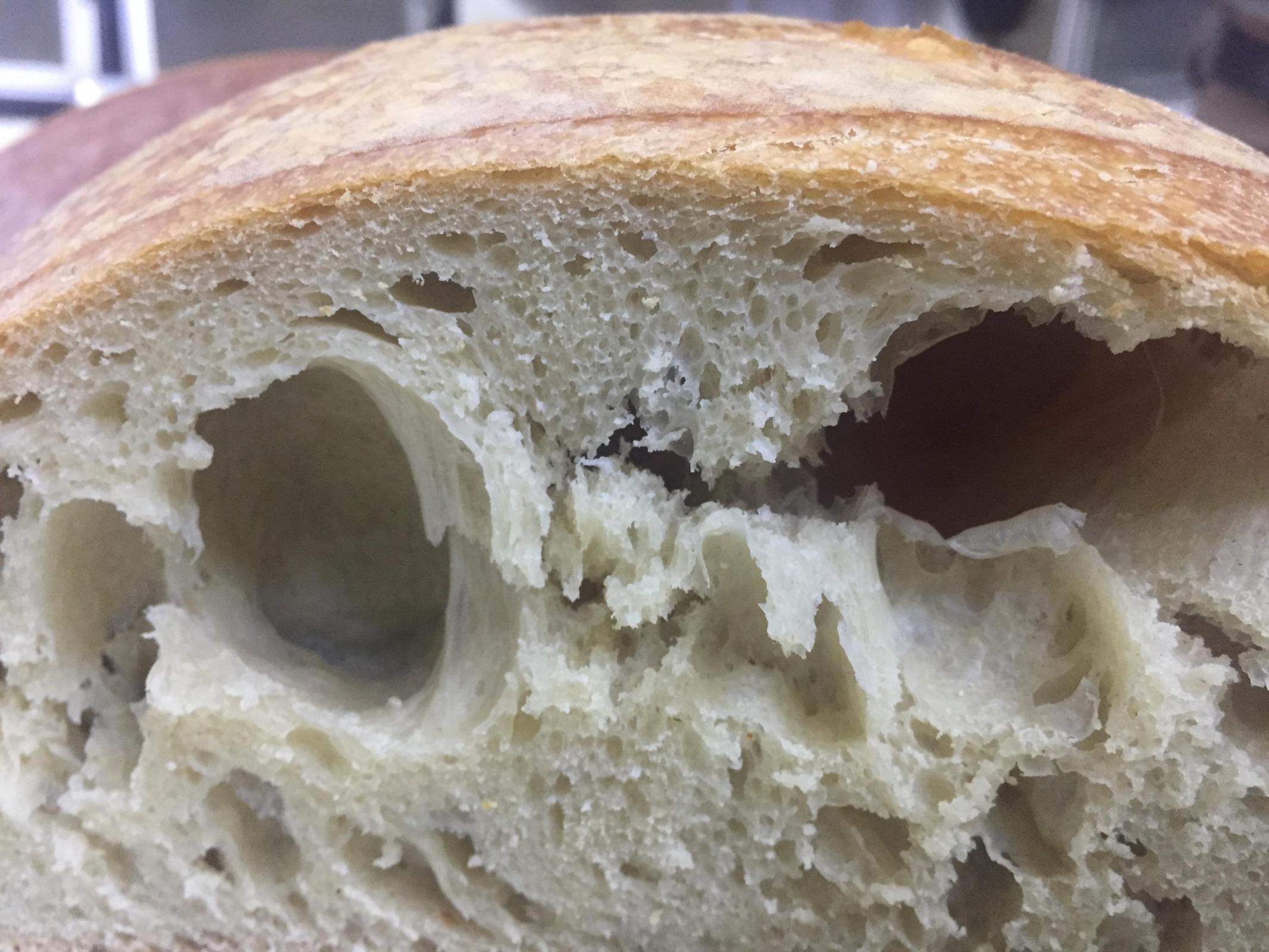 I'm in a very humid City, and warn, around 33c Max 39c Min 27c.
This is what a did:
950g white flour (7.5 or 8 % of protein, don't remember well).
600g water.
100g starter (50g of flour and 50g of water)
20g salt.
I keep the scraps of my starter in the fridge, only taking it out and feed it for bake.
I mix the 50g of water and flour to my starter, and in a bowl a mix the 900g of flour, salt, and 600g of water, letting it rest for autolysis.
when the starter double the size (around 2-3 hrs), I add it to the dough, and mix it, because is very hot in the here I put the dough in the fridge. 
30 min rest in the fridge .
10 folds and stretch .
2hr rest in fridge .
6 fold and stretch .
2hr rest in the fridge.
6 fold and stretch.
this time a put it in a container and mark where the dough was, and made another mark in a 25% rise. I left it in the table until  reached the Mark.


after the rise, I final shape, a put it in the fridge for bake next day, 16hrs the dough spent in the fridge before bake, and baked it straight from the fridge. I don't have a Dutch Oven, so I use a metal cookie sheet, and a metal bowl, both I put in the over for preheat. I preheat the oven to it maximum for 40min, and bake for 30min, then I remove the bowl and bake the loaf until desire colour around 40min .

I'll really appreciate yours insights.