Is it safe to preheat this glass cookware and expose it to a cold dough?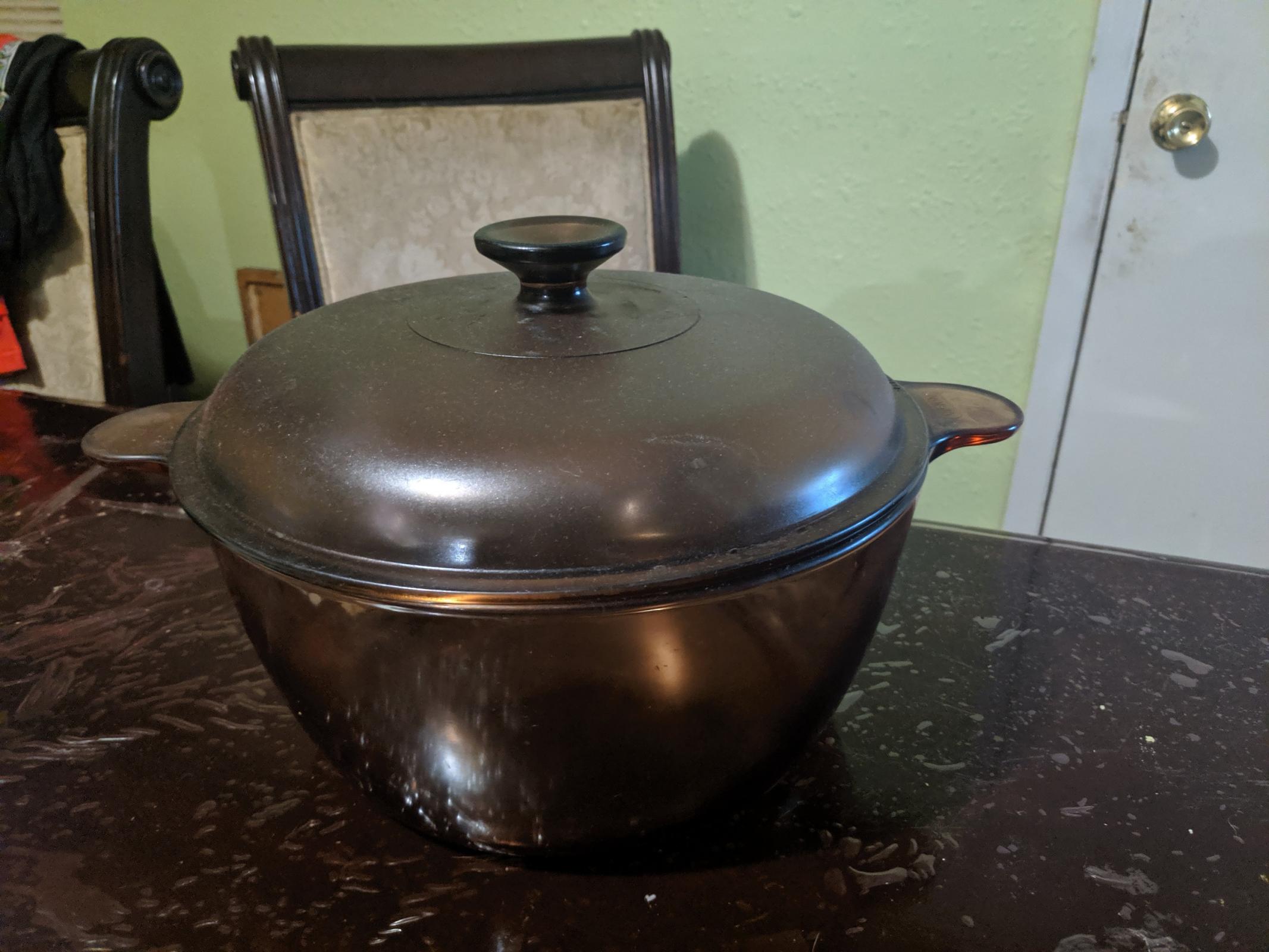 Hello, im trying to bake my first loaf of sourdough bread and i will be using a dutch oven made out of glass, my question is: can i preheat it at 500 degrees Fahrenheit, take it out of the oven and deposit a cold dough that just came out of the fridge without cracking or shattering the pot?
Will i be better off just leaving the dough inside the pot, and put it in my oven before i turn on the heat? Will this method affect how different my bread will turn out?
The pot has an engraving on it saying "VISION CORNING" and the lid says "Pyrex ®"
I borrowed it from a family member and i really don't want to crack or shatter it :/