It has taken me a while to make real progress with sourdough, but after a few weeks of nurturing my starter and training myself to be more patient during the bulk ferment and proofing, I'm finally getting somewhere. Really pleased with how the crust and crumb turned out on this one. Getting a decent score is my last real hurdle; I can get an ear to open up quite nicely, but my diamond and box cuts often seal up as the loaf bakes. Still playing with some parameters there. Getting sort of back to work has cut down on time available for baking, alas.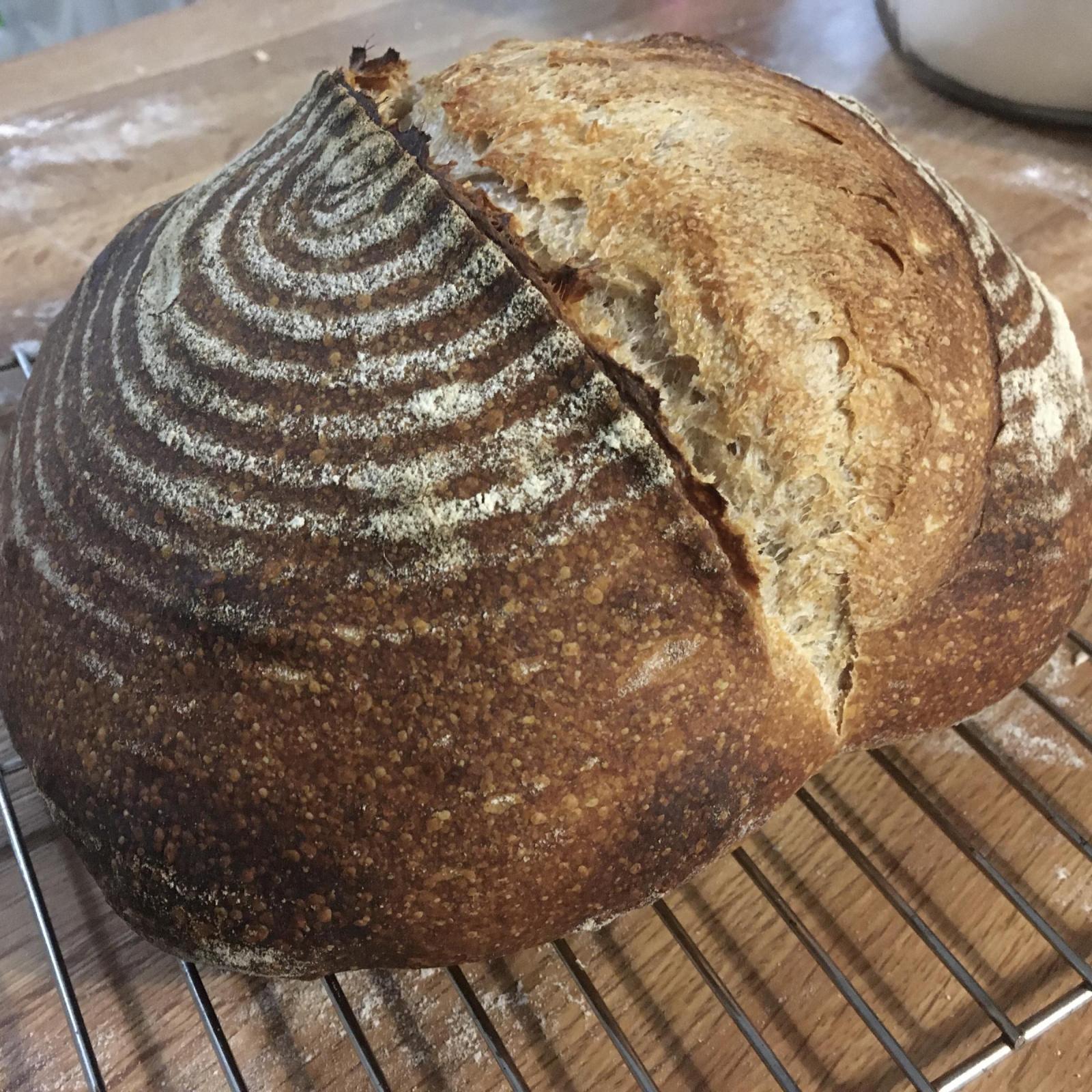 I have definitely figured out how to get just the right amount of steam in my gas oven. My system is a cast iron pan on the bottom of the oven, but above the baking stone I place an inverted cookie sheet. This traps a nice cloud of steam just above the loaf. I remove the sheet after 10 minutes, by which time most of the steam is gone anyway.
It was a magic moment to peek at that loaf after a few minutes in the oven and see that mostly everything was going right. Looking forward to doing it again!