Anyone know whats wrong with this bread?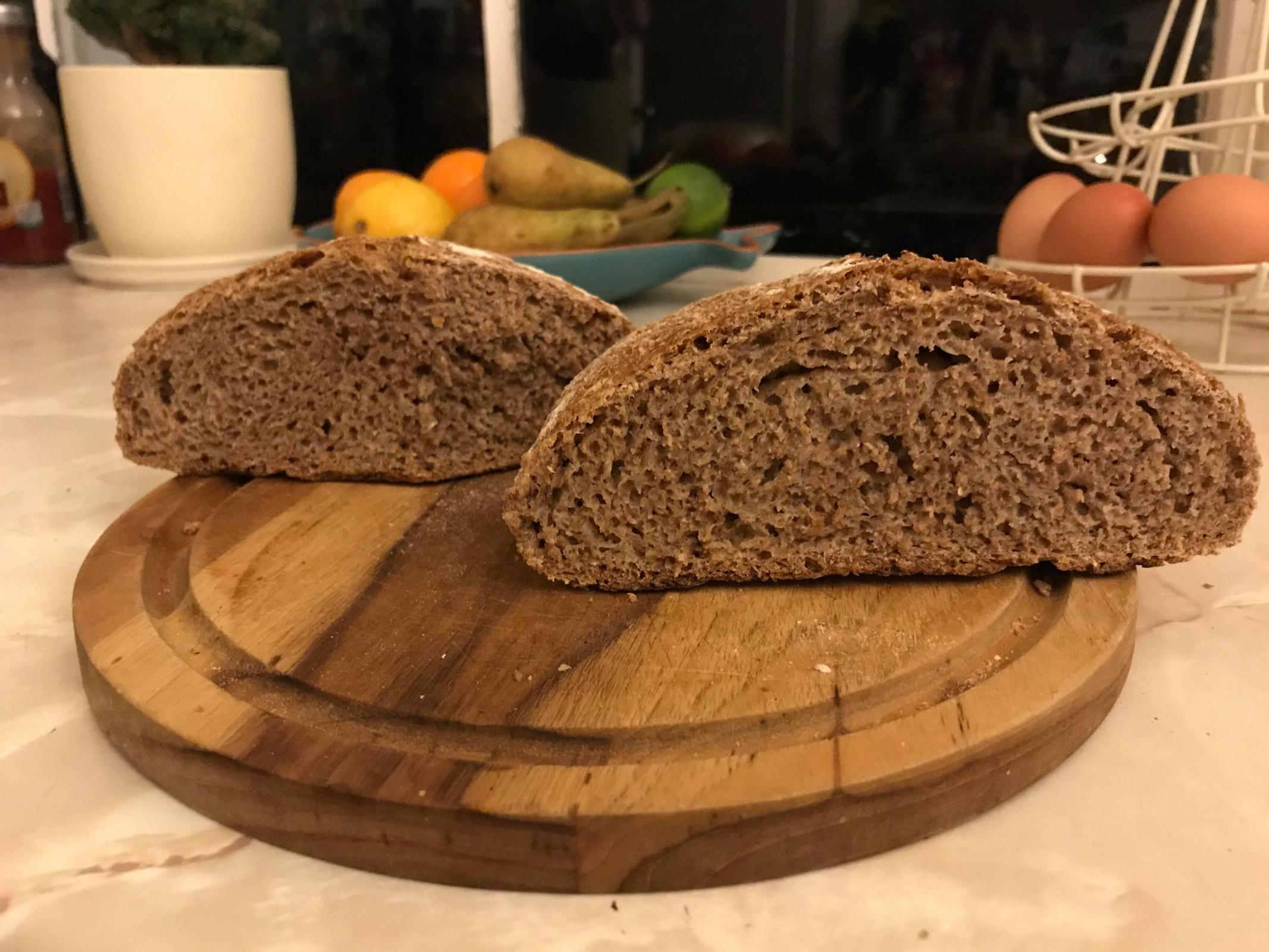 Hey Guys!
This is the first sourdough bread I've made and I've seen to have gone wrong somewhere. This is the recipe which I followed to a T https://www.homemadefoodjunkie.com/tartine-style-sourdough-bread-recipe/?fbclid=IwAR0dmJ2uZpniiUrV_4GLjGcVpiZ4rBbnqgVfSRyrs4XmVwiUQuVA3ZtIT8I [1]. I ended up autolysing the bread for 3 hours and I also folded in the salt on the 2nd fold as I forgot to add it early, so maybe I didn't follow it perfectly to the T. Everything else I did exactly like the recipe said. The bread inside seem a little wet and soft, almost as if its underbaked, mildly gummy.
I was wondering if anyone can tell me what they thought could have gone wrong with it?
Honestly any tips and feedback would be greatly appreciated.