November 8, 2019 - 11:59am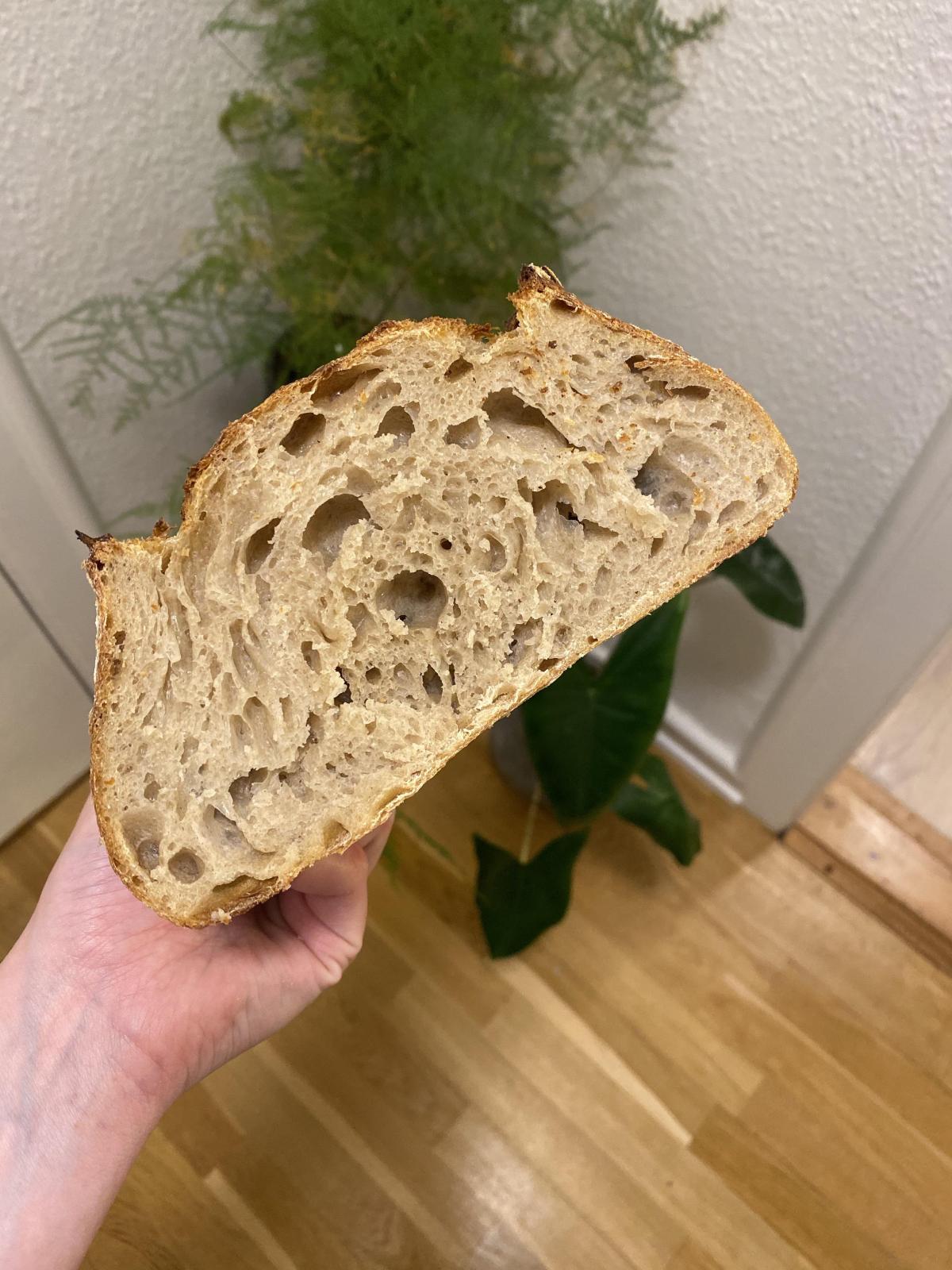 Hey lovely sourdough people. 
I startet getting into baking sourdough a couple of weeks ago, im hooked now! But i don't really have any sourdough fans in my social circle, so i have been loving reading the post in here. My friends like my bread and eat it with a smile, but when i start asking about the tast and crumb, they just look at me puzzled. So I would love to get som feedback from people who knows what to look for in a good loaf. 
I dont really know what im doing when baking, so i feel like i question everything in my loaf. But i would love to hear what you guys thing i could do to get better. Better crumb, ovenspring and so on.  
here are a couple of pictures ( 2 loafs from the same batch), i hope someone can read something from my loafs and tell me! 
Thanks (fingers crossed) 
Sorry for the grammar, another thing im working on at the moment :)