October 20, 2019 - 4:13am
Over-proofed / Under-proofed or what the heck happened?!
I've seen regressions in my life but this is horrible!
I used the same formula I always use, same method, same flour and starter... the only difference is the weather now which is getting colder by the day as we enter the fall, so I tried to adjust to the temperature drop but not too much, it's still relatively hot (around 32-35c during the day).
So, it's all white flour, 70% hydration, 100g starter, 4 hours of BF, cold rise in the fridge overnight (around 8-9 hours), baked in a dutch oven, 18-20 minutes covered.
The loaves didnt' spring at all, this first one was covered for 18 minutes, it pancaked in the pot so I tried giving it 5-8 more covered (I know, bad Idea, but as I said one my previous post "Night of the living bread" this actually works for me once so I gave it a go).
Then I opened pot and let it continue baking at the same temp... it did rise but I knew something isn't right... the dark spot on the side got me suspicious...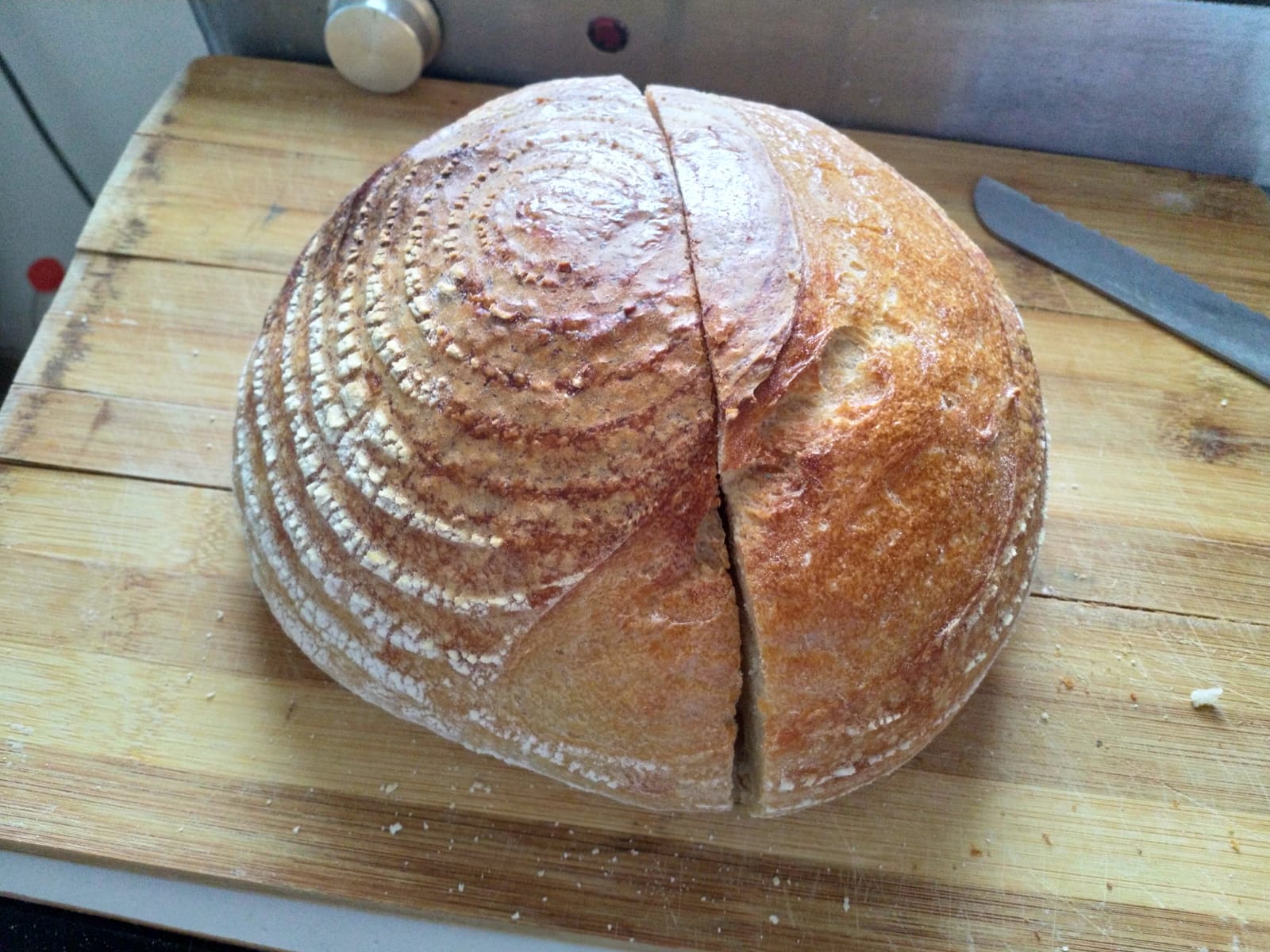 after 3 agonizing hours waiting for it to cool down, this abomination is what I was greeted with: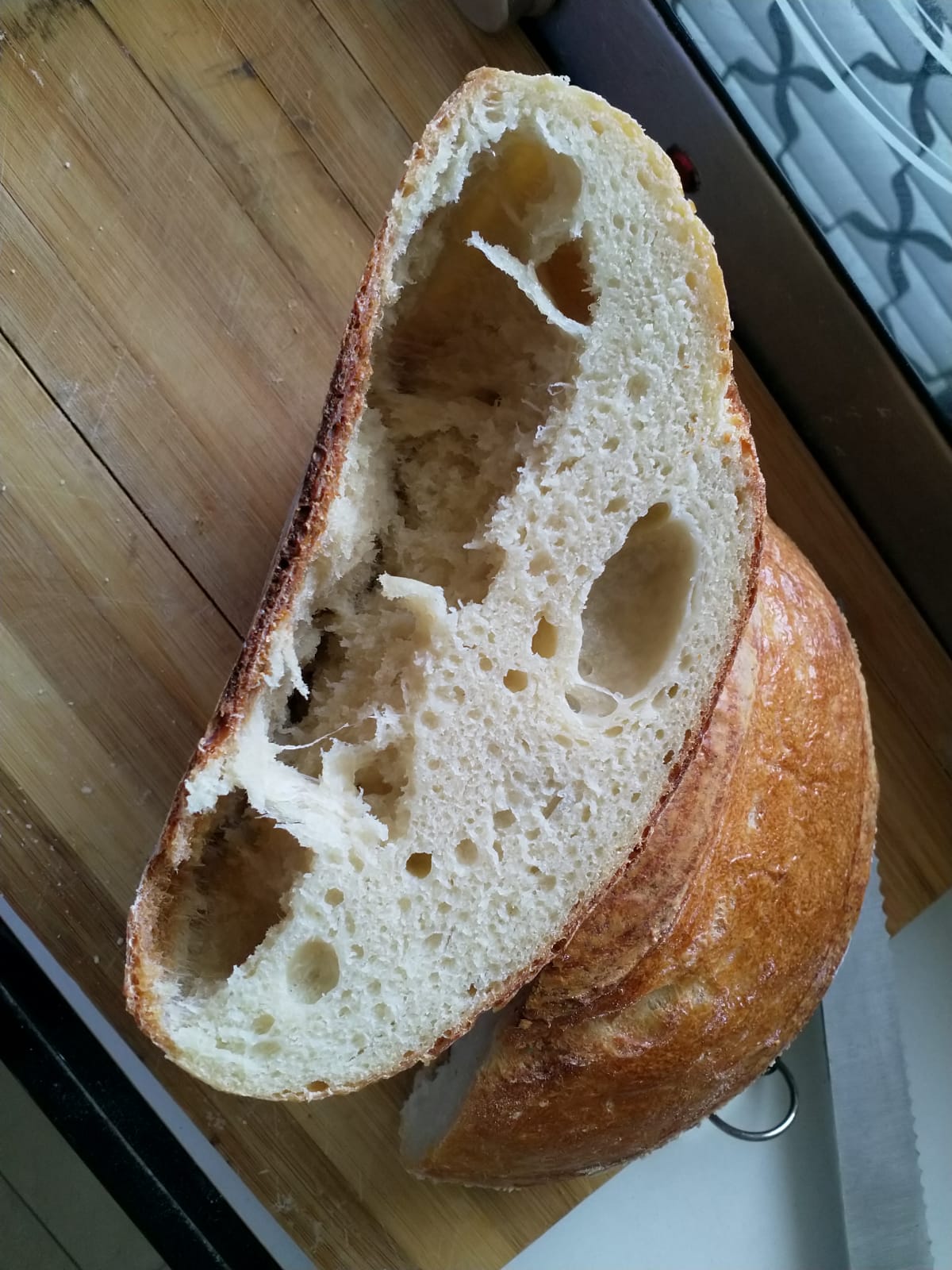 The horror!!!
I'm guessing that big cave was created because of the extra time I added but I still can't understand why the loaves didn't spring at all, the second one is still cooling down, I didn't give it extra minutes covered so this one is as flat as an oversized pita bread...


I have no expectations from this one as well, I believe the crumb will look like the top end of the first one.
What happened?
Did my dough over-proof? 
Was it Under-Proofed?
(BTW, I find it very hard to tell by the finger poke test when the dough is cold)