September 29, 2019 - 1:42pm
First Semolina Rimacinata, Thanks Abe!
Abe, is always coming up with interesting breads. He and Alan have talked up 100% Durum Flour bread. I finally gave it a try.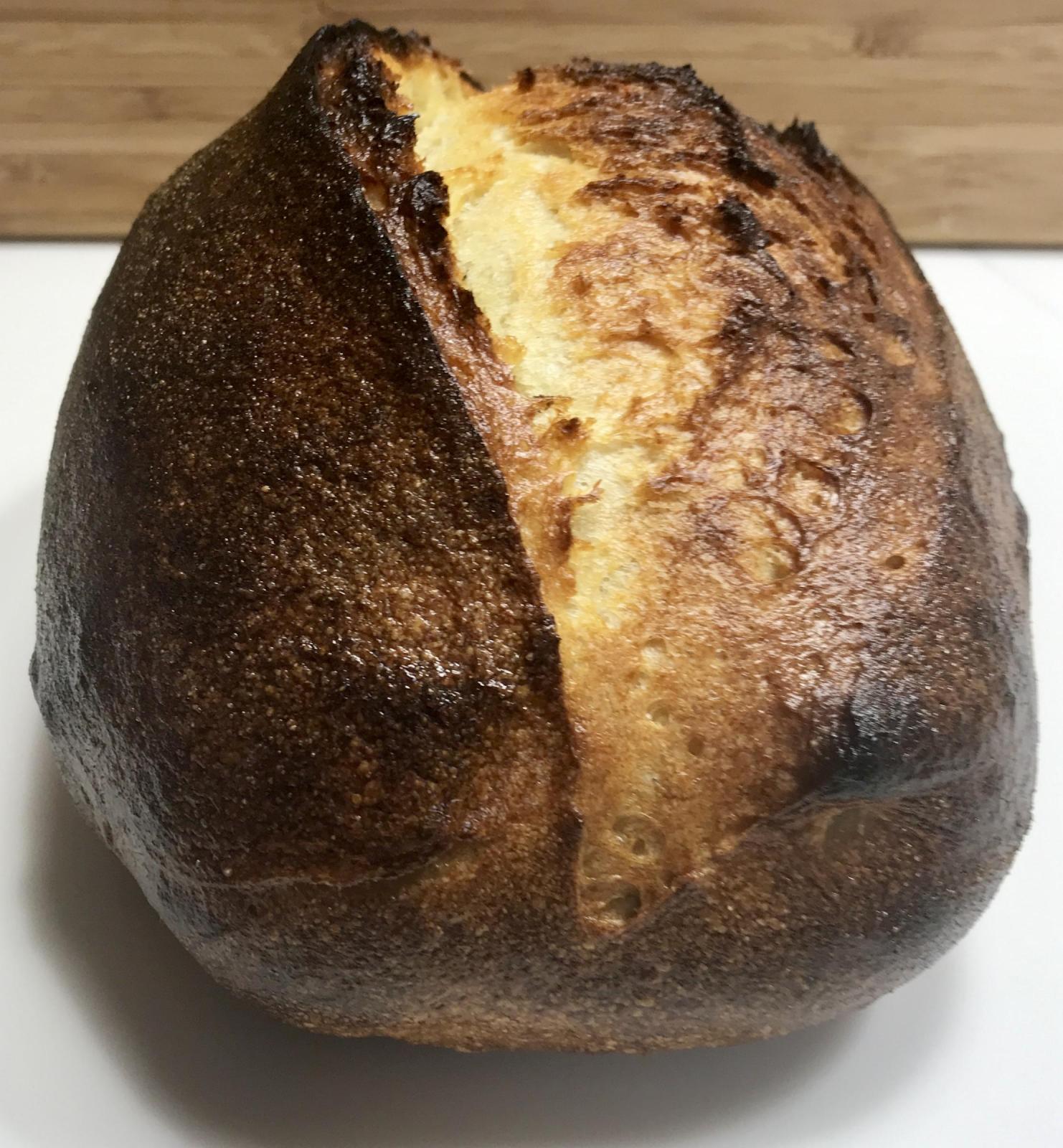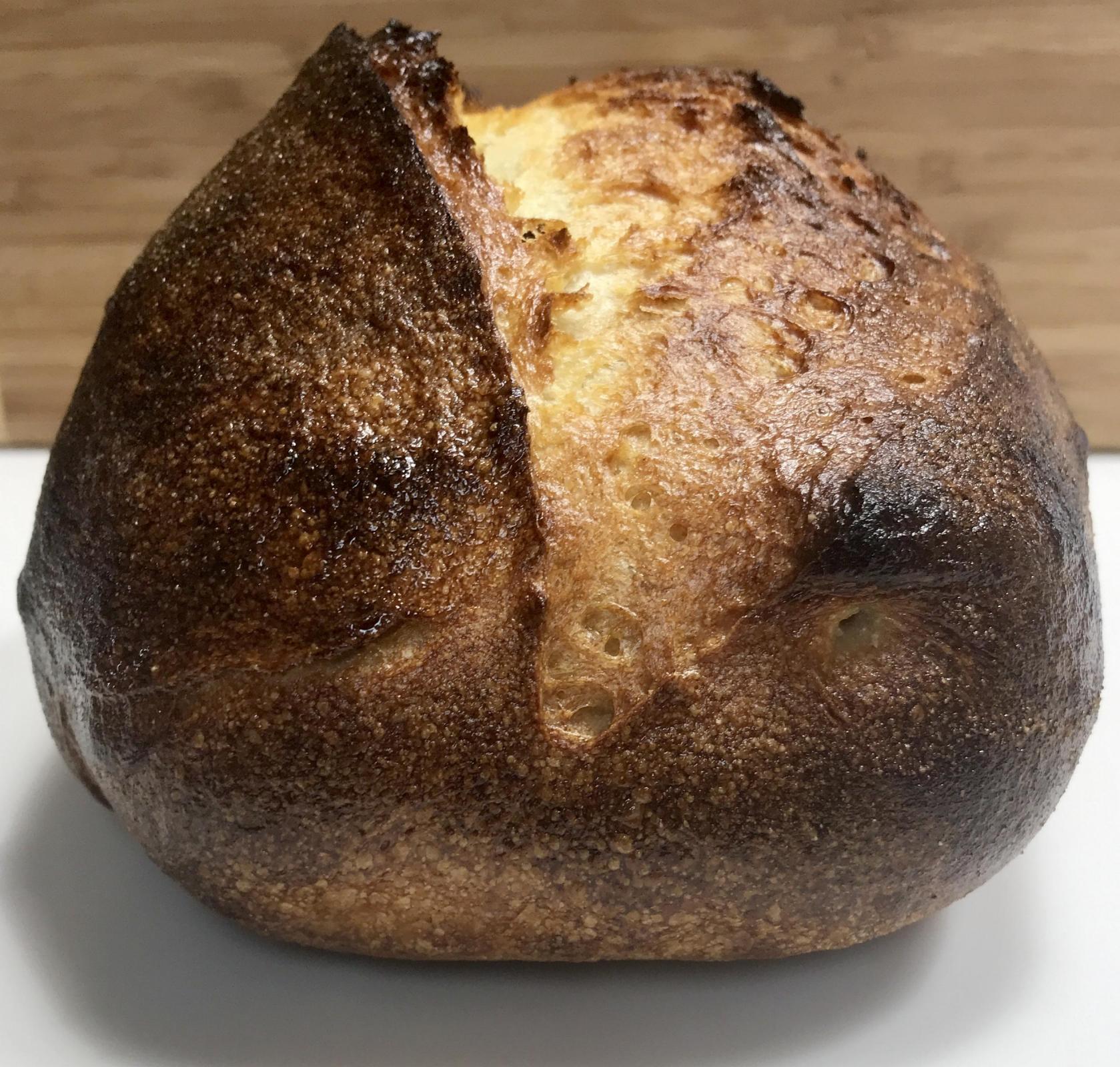 I haven't sliced it yet, but will post crumb shot when I do. Semolina Rimacinata (remilled Semolina) is very fine ground and interesting to work with. It is much different from typical wheat. As I worked with the dough (100% Durum flour) it felt like something I remembered in the past. It just came to me. It feels like pasta dough. It also feels a lot like soft Play Dough, it really does. I started with 60% hydration and held out 5%. It felt dry in hand so the final hydration was 65%. 
The dough is very supple, smooth, and silky. But the gluten is much more fragile than typical wheat. I was able to patiently stretch the dough out in order to laminate. It was actually laminated twice, it worked so well. It didn't mind slow and gentle stretching but it didn't handle normal bench kneading well. Pushing my hand into the dough would damage the gluten skin. I elected to roll up the dough (both ways) instead of stretch and folds. Since this was my first time with Durum flour, I'm not sure it was handled properly, but it seemed to take the handling mentioned well.
The Caputo flour was imported from Italy and can be sourced from Amazon. [1] 
 Now, the real test. It will be sliced tomorrow and taste evaluation and crumb shot will be posted then.
I'm learning new things, and loving it...
Danny
OH! As a comparison, here is a shot of 3 loaves that were baked today. The 2 loaves on each end are 100% home milled Hard Red Wheat. The middle loaf is the durum bread. All loaves are identical in weight. The durum bread rose higher than the others.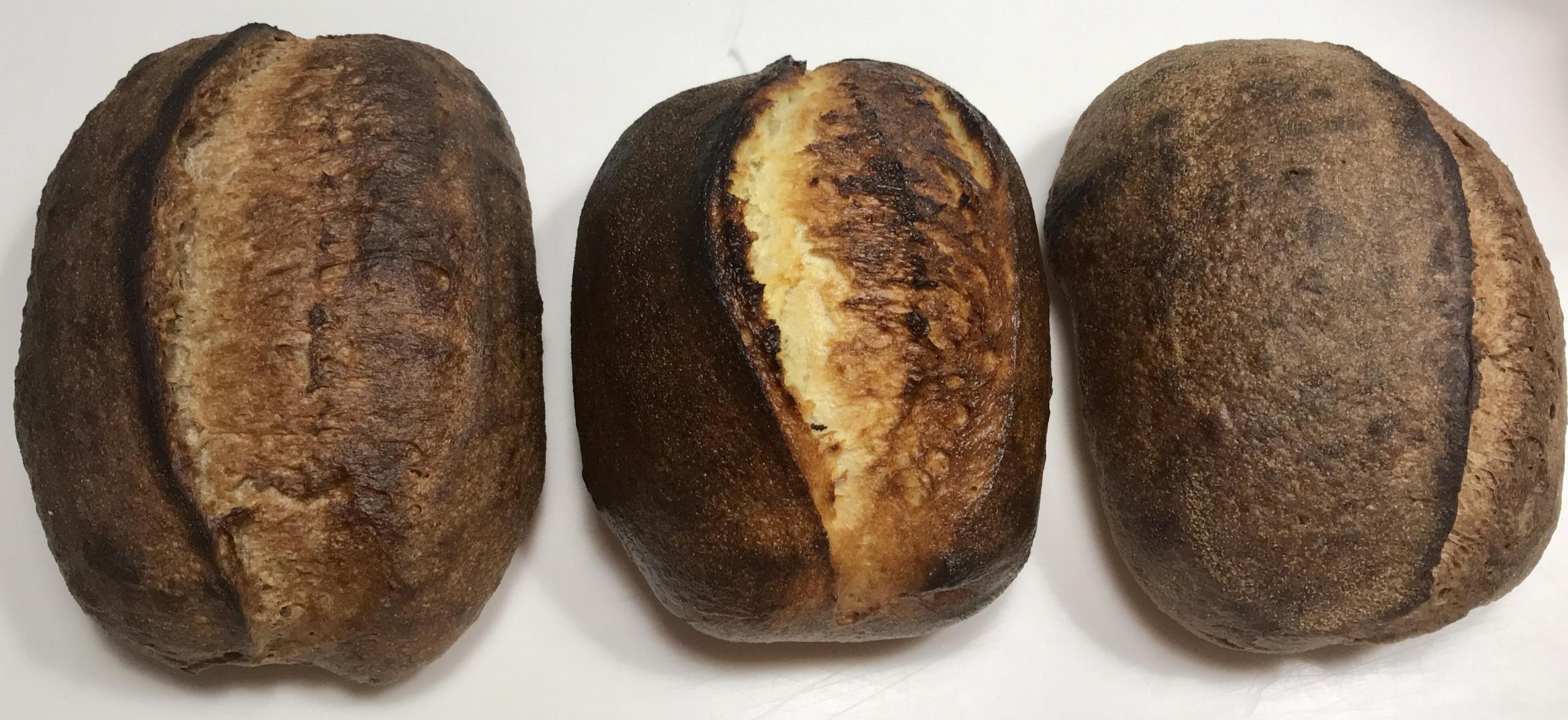 Dan