September 24, 2019 - 1:19pm
I have recently been plagued by an attack of poor ears. I've been getting the kind where the cut seems to reseal itself in the oven, like this: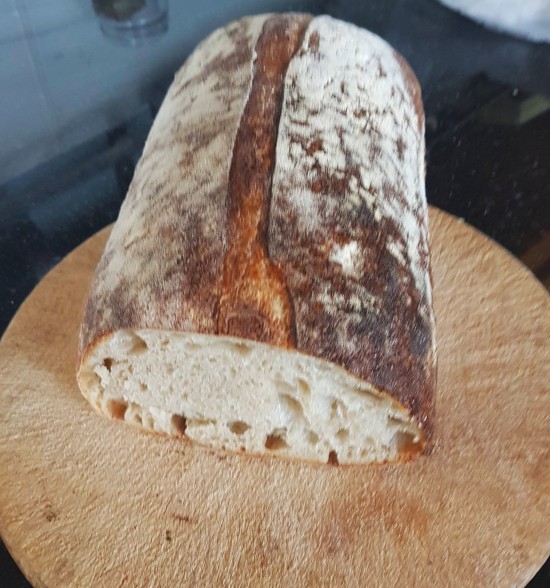 I looked back in my notes to previous bakes and realised that I'd started mixing less, in the pursuit of a more open crumb.
So I reverted to my old mixing regime and also did a longer autolyse than I usually do - 30 mins plus 15 mins fermentolyse (not long by most peoples' standards, I know). I immediately realised that the dough was much more supple and easy to handle.
The other interesting thing is that bulk time was much shorter than I've had lately - about 3.5 hours vs. 5 hours. I can only think that if the dough is weak, then the alveoli burst easily and the dough struggles to increase in height.
And here's what the loaves looked like this morning:
I was also rewarded with good loft and a nice moist, flexible crumb.
It goes to show that many factors affect ears, and everything has to be right to get good ones.
Lance