Sourdough Croissants: the Obsession Begins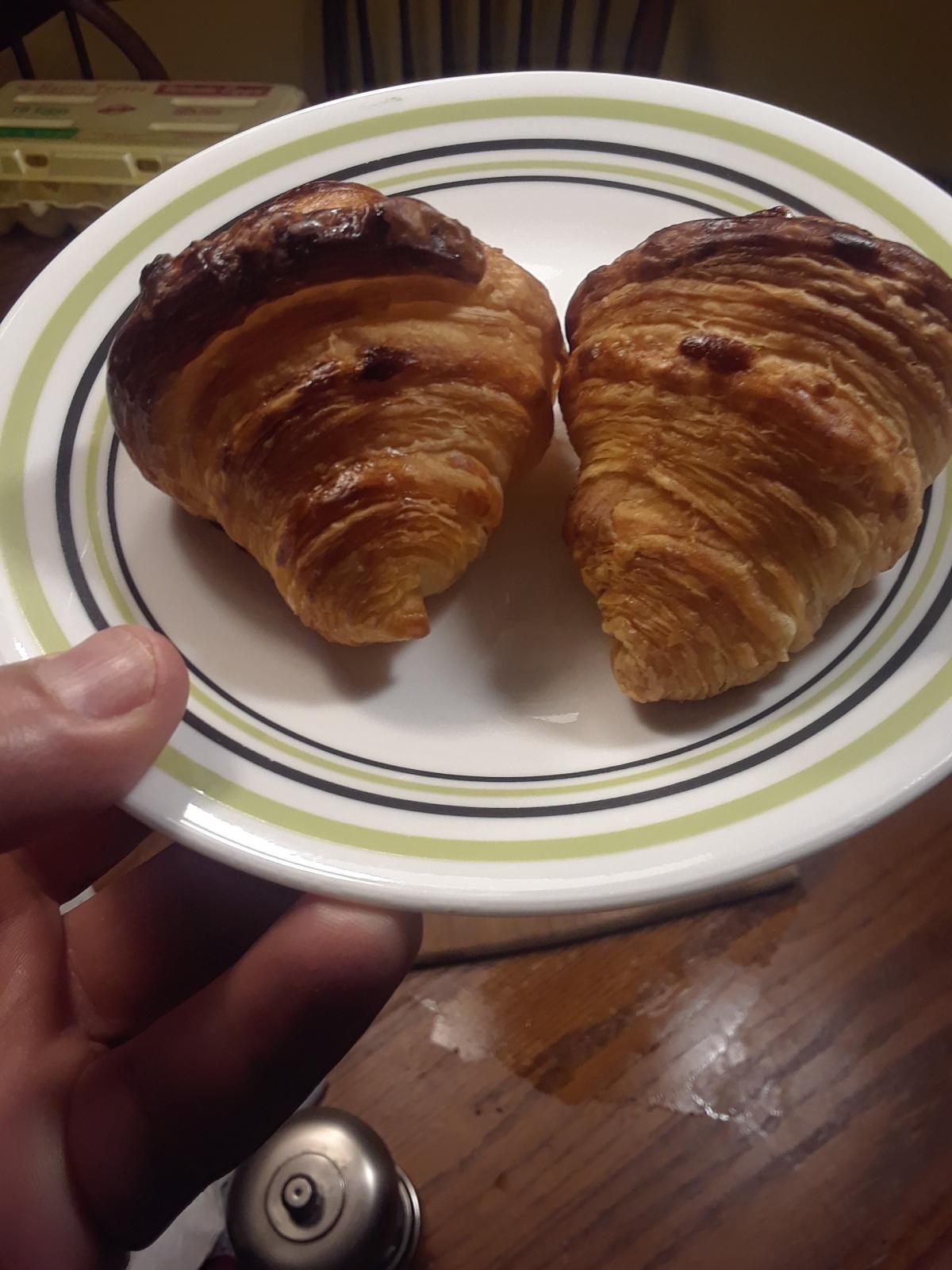 After much studying, watching Youtube videos, and so on, I've tried my first batch of croissants.  And of course, since I already have the sourdough, I can make them sourdough croissants.  And since they're sourdough croissants, I have an excuse to make them extra dark and crispy: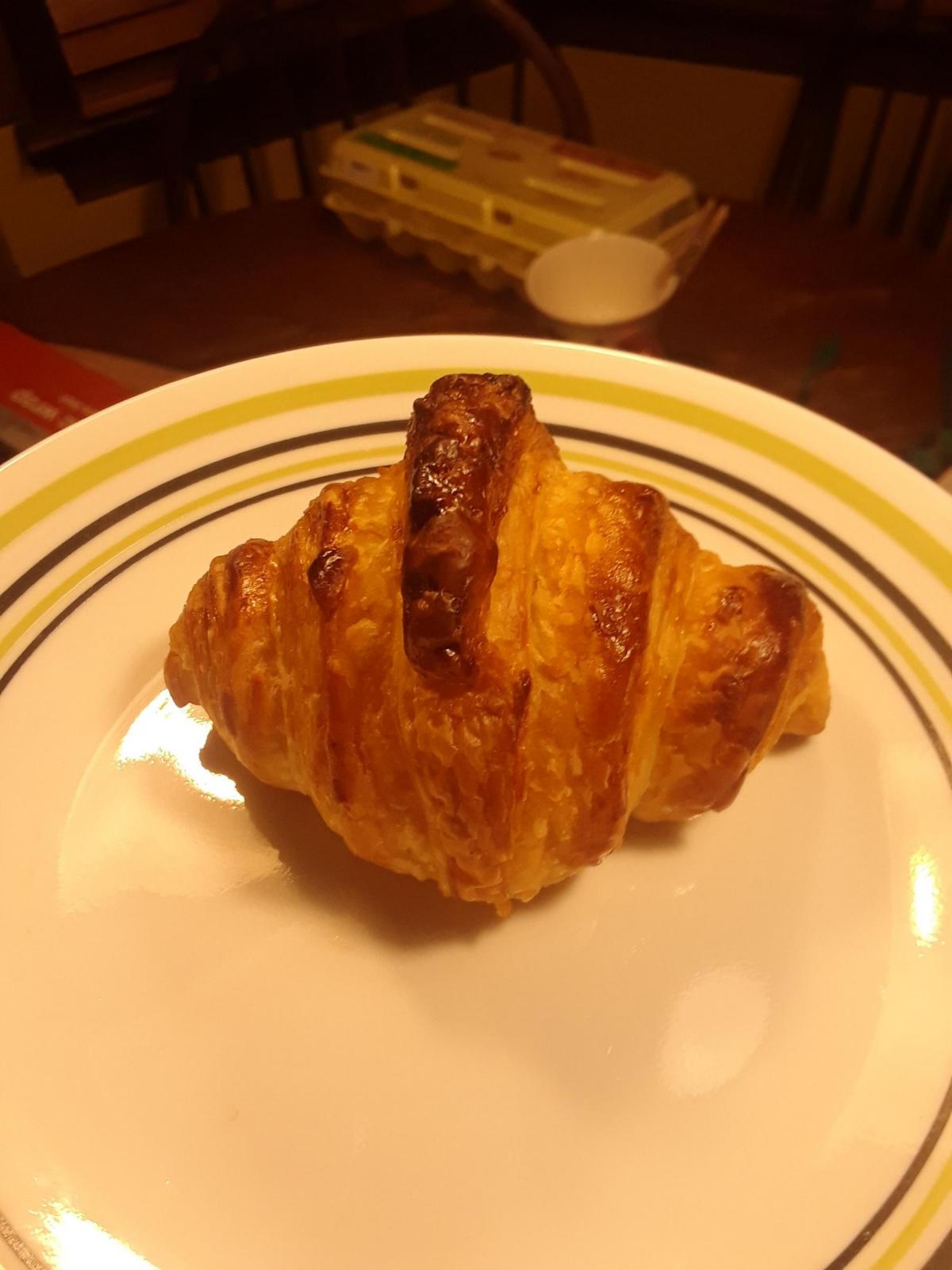 The crumb turned out much better than I thought it would.  Its amazing how easy this method is, if you just have the patience for it :
Well, I'll be updating as I try to perfect the form and flavor of the sourdough croissant.  I'm thinking of infusing the milk, or adding spices to the dry ingredients.  And maybe increasing the sourness of the starter somehow.  Any suggestions?