Starter became stiff and takes long to rise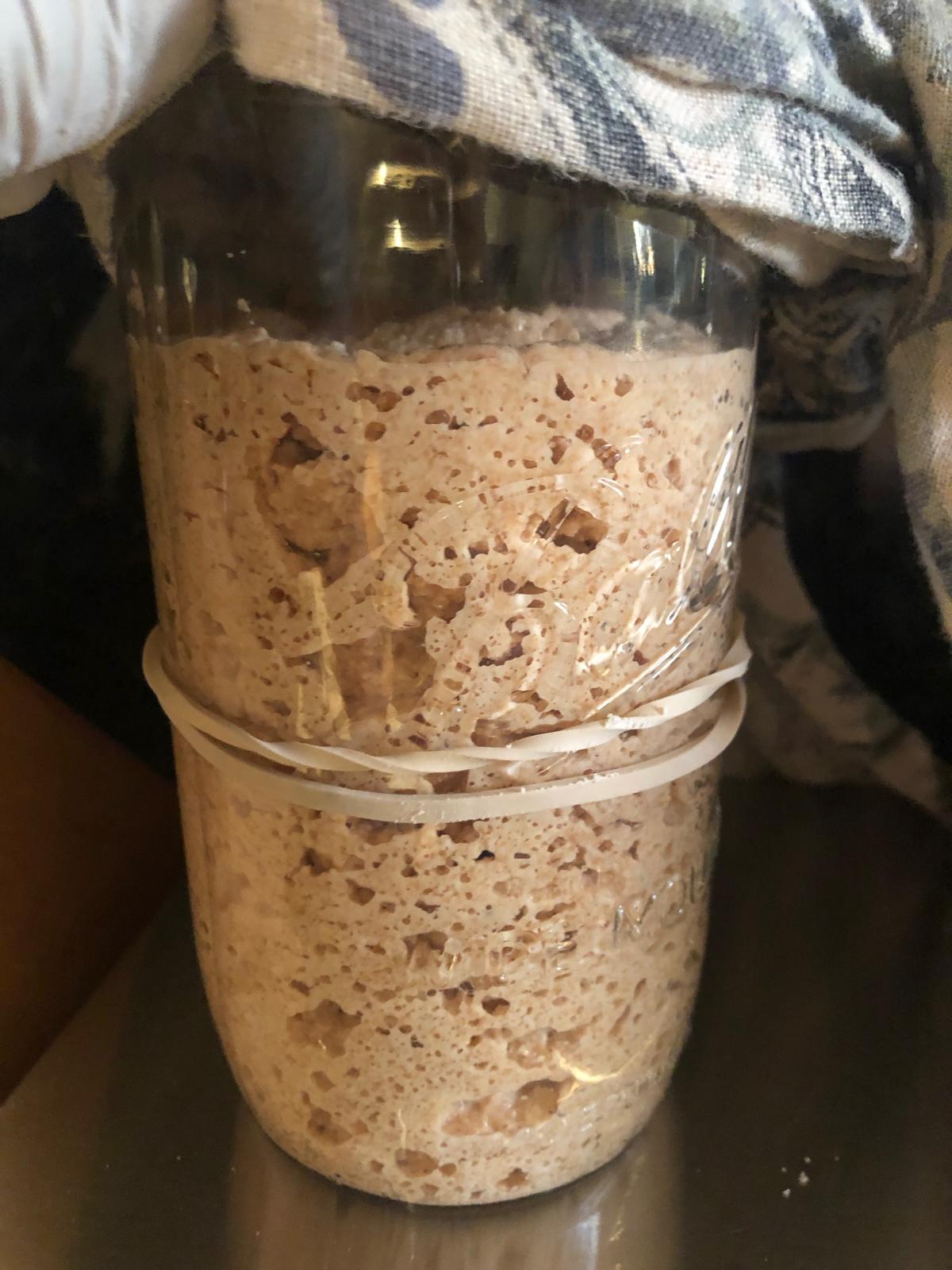 I created my starter using all purpose bleached white flour, and while feeding with this flour, my starter was easily pourable yet not rising almost at all. Granted, it was still quite new (about a week), so this could be part of the rising problem. However, I switched to feeling with unbleached whole wheat flour and the starter almost instantly began rising much more. However, the starter still takes ~8-10 hours to reach its full doubled peak, and it is extremely stiff and not pourable. It has never passed the float test. However, as you can see, the starter (which in the picture has been fed with whole wheat) is very bubbly when doubled. 
My hypotheses are these: the white flour absorbed very little liquid, yet was too processed for the starter to ferment. The whole wheat flour is unprocessed and therefore gave the starter something to ferment, yet it absorbs a lot of liquid and therefore takes a long time to rise because it's so stiff. I still don't know why it won't pass the float test. 
Should I continue using WWF and increase the hydration to something like 105%, or try another type of flour, or something entirely different? Thank you!