What in the crumb happened here? Good appearance and taste...but terrible crumb!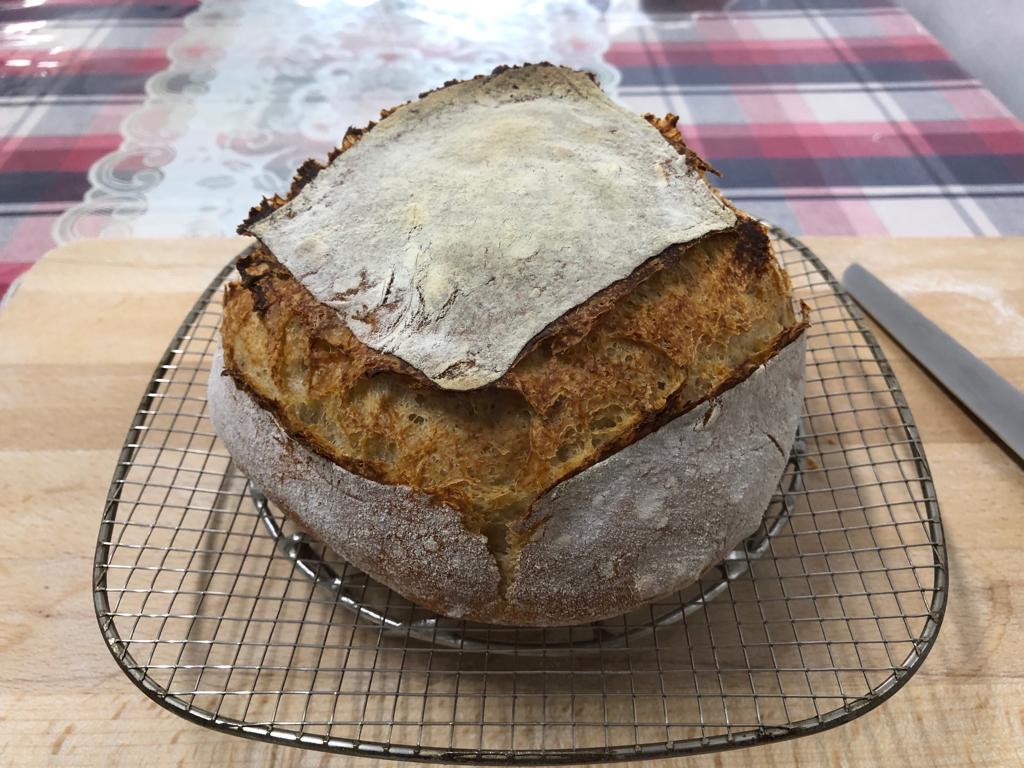 Hello,


I recently started attempted baking no knead bread, and today i baked two variations of 10% whole wheat loaves - one with a long 12h cold fermentation in the fridge and the other a shorter 2h fermentation at room temperature. Both loaves had a pretty good appearance, color, taste and spring...but the crumb is just terrible! I am aiming to get a decent open crumb in my loaves and at this point i'm trying to pinpoint the factor that is causing my crumb to be dense, and i suspect it to be under-proofing for my second rise.
I live in Singapore, with an ambient room temperature of 28C on most days. During the final rise, i proofed it for 20-30 mins before i scored and baked them. In hindsight as i was figuring out the problem, I know it seems rather ridiculous that i proofed them for such a short time, but i was assumed that due to the warmer 28C room temperature here, the proofing time would be reduced compared to those bakers proofing in colder countries; and secondly i conducted the finger indentation test where both doughs had an indentation and slowly rose back. Would someone kindly educate me more on the proofing process and where i have gone wrong? Also, based on the 28C room temperature, what's a rough estimate of the final proofing time that i should have allocated for? I've attached the recipes i used and photos of my loaves below for reference. Thanks in advance!

Here are the recipes and method i used for my loaves:

10% Wheat Loaf (12h Fermentation)
Cold.jpeg
90B%   225.9g   Bread Flour (Blue Jacket Baguette/Artisan Bread Flour 11-12.7% protein)
10B%    25.1g    Whole Wheat Flour (Bob's Red Mill)
2B%       5.0g     Salt
0.5B%   1.3g     Instant Yeast
77B%     193g    Water
-Mix all ingredients in a bowl
-Rest 15mins, Stretch and Fold x4
-Refrigerated fermentation for 12hr
-Remove from fridge, wait for dough temperature to rise to 18-20 C (took me about 1.5hr)
-Fold and round dough, rest 20mins
-Fold and round a second time, and place seam side up in a banneton
-Proof for 25mins 
-Bake at 260C/ 25mins covered with a stainless bowl, and afterwards remove the bowl and cont at 230C/20mins


10% Wheat Loaf (Short Fermentation)
90B%    201.78g   Bread Flour (Blue Jacket Baguette/Artisan Bread Flour 11-12.7% protein)
10B%    22.42g     Whole Wheat Flour (Bob's Red Mill)
2B%        4.5g       Salt
0.4B%     0.9g       Instant Yeast
76B%     170g       Water
-Mix all ingredients in a bowl
-Rest 30min, Stretch and Fold
-Rest 60min, Stretch and Fold
-Rest 30min, Stretch and Fold
-Fold and round dough, rest 20mins
-Fold and round a second time, and place seam side up in a banneton
-Proof for 30mins 
-Bake at 260C/ 25mins covered with a stainless bowl, and afterwards remove the bowl and cont at 230C/20mins


Would greatly appreciate any help or suggestions, and thanks for reading through my post!

Loke