Bernard clayton's NYC deli rye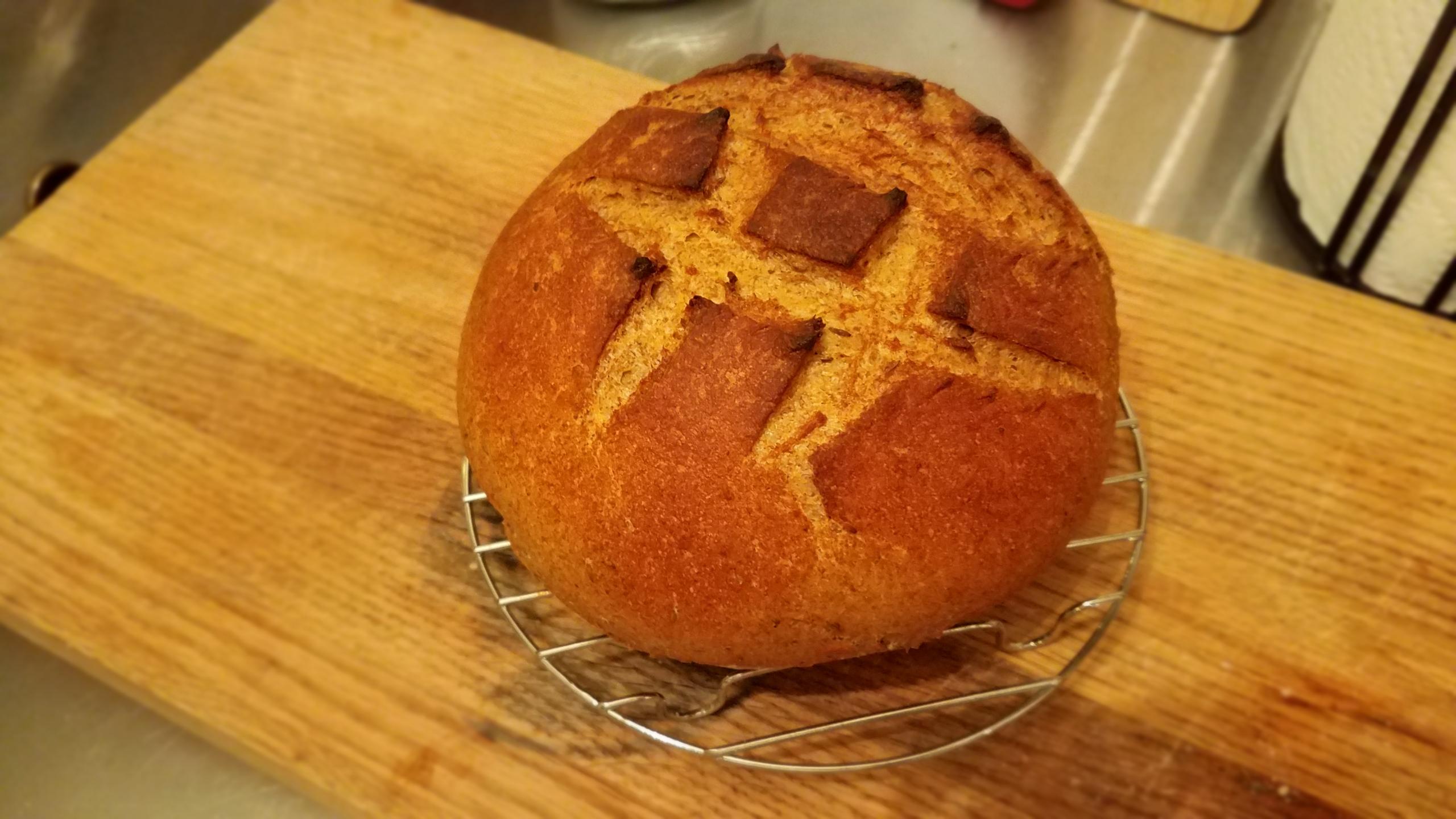 His authentic deli rye looked interesting, so I made it tonight.  I had made the onion rye sponge last weekend.  It's always fun to try making a good rye. 
I'm gonna wait to slice this one tomorrow.  Went a bit deep on the score.  Oops?
20190608_211842.jpg