Crumb cracks in 100% rye sourdough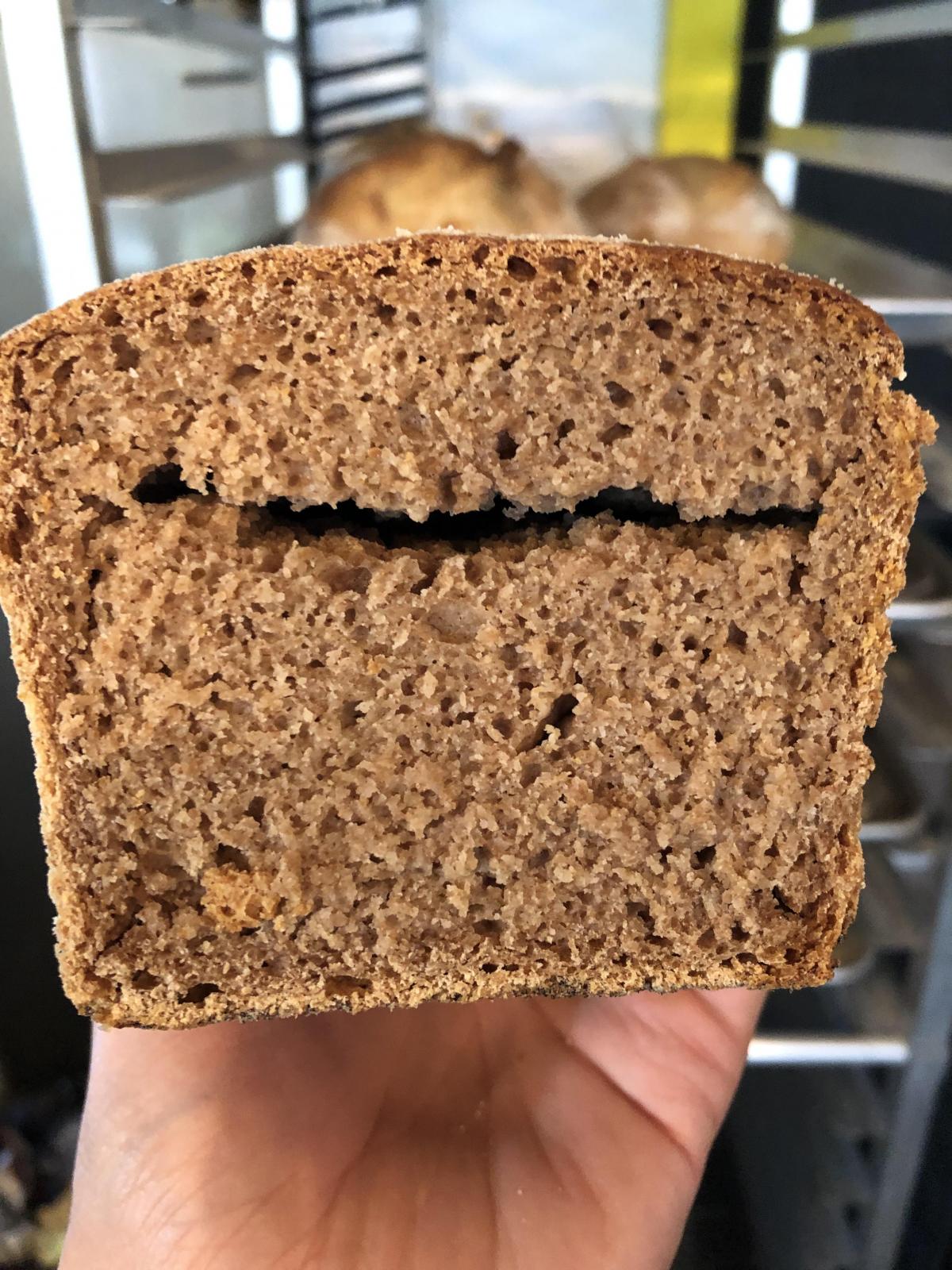 Hi all!
I'm having a problem with my 100% rye sourdough on a regular basis: the crumb shows cracks and/or pockets inside (see picture).
The recipe uses a three steps rye sour (Detmold style). Then the final dough is mixed, let to rest about 20 minutes. After that the dough is divided and put into molds, where they proof for about 1 hour to 1:30 (well risen and show a few pinholes and/or cracks. Then it is baked at 250C with steam for 12 minutes and then about one more hour with decreasing temperature until the internal temp reaches 200-205F. Here is the final dough formula (for 2*850g loaves):
Rye flour: 416g
Water: 228g
Salt: 17g
Rye sour: 1038
I have not yet understood the cause of this problem as it doesn't always happen. But I can't figure why... Does anybody has experienced this kind of trouble or has an idea of what is happening here?
Thank you!
Best,
Nils