Hamelman's five grain sourdough w/rye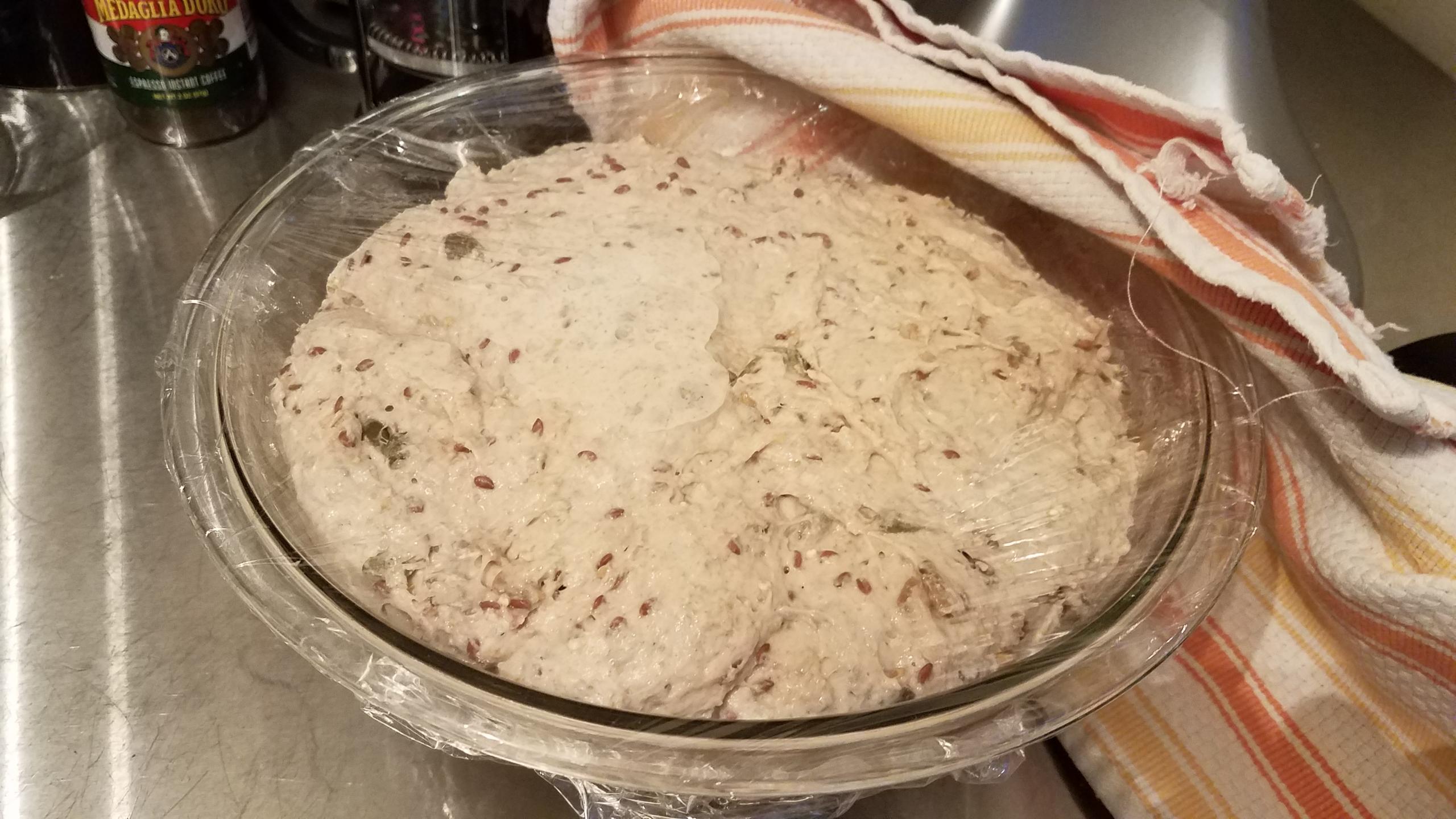 I decided to make his loaf on page 254. Left out from the soaker cracked rye and replaced with some pumpkin seeds and quinoa. Anyone baked this particular recipe? 
I misjudged my time and had to attend an all day funeral,  so i tossed the freshly mixed dough into the fridge.  Got back and it had expanded nicely.  It'll be a 24hr fridge rest due to that. I have a hunch it'll just get better
Planning to split it and add jalapeno slices to one loaf (we like jalapeno in everything).  This one will be interesting. 
I'll post a baked shot later.