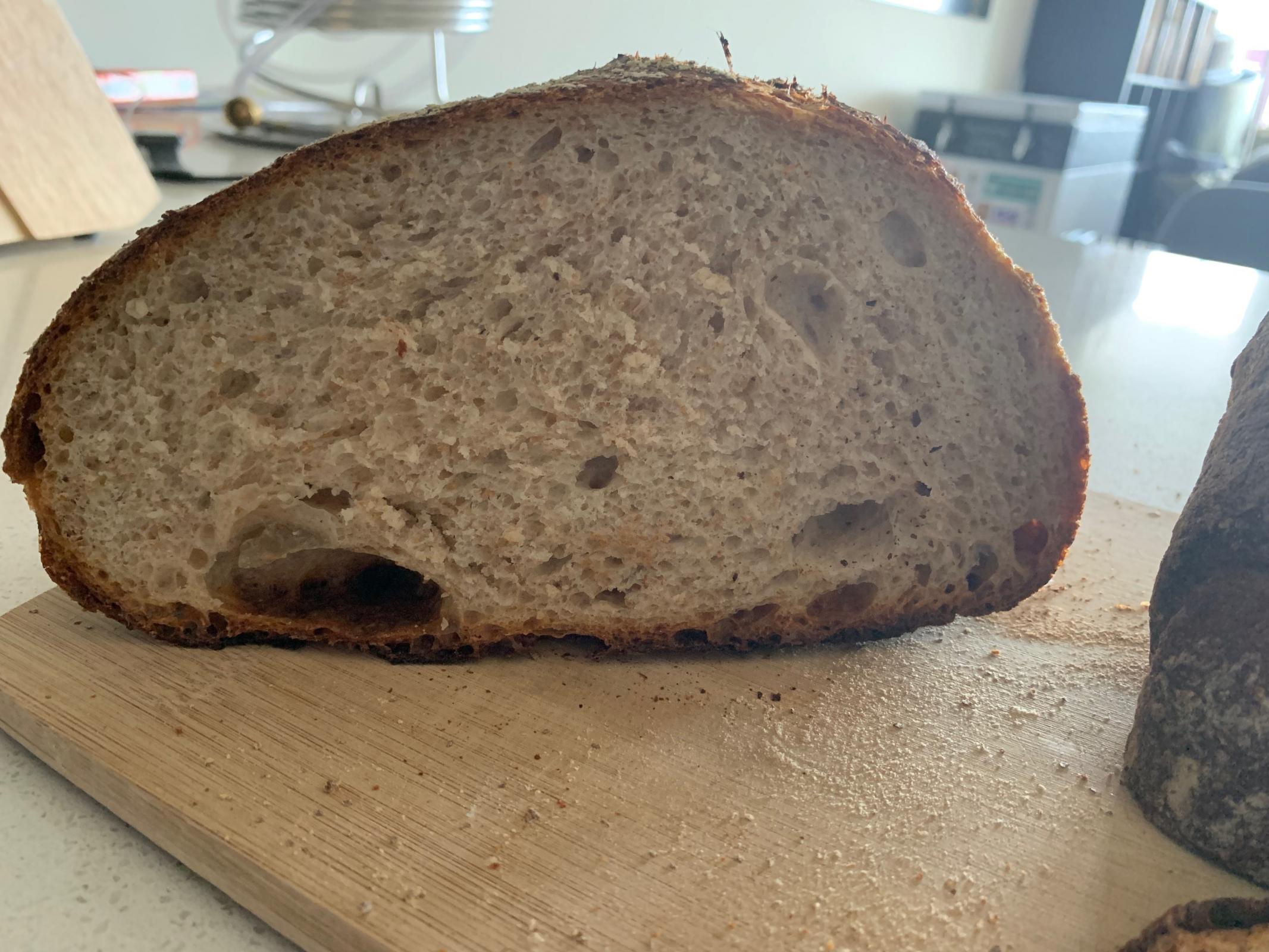 Hi there, I am brand new to bread baking and am very much addicted already! I'm definitely improving with each loaf, but one thing that I consistently notice and have no idea why it's happening is the large bubbles towards the bottom of the loaf. My best guess is it has to do with my shaping technique, but I can't seem to figure out exactly what it is that I am doing that causes this. Any thoughts?
If it helps, I have been using FWSY, and this particular loaf in the picture is a harvest wheat with a poolish. 
Thanks in advance for your help!