Quick straight dough batards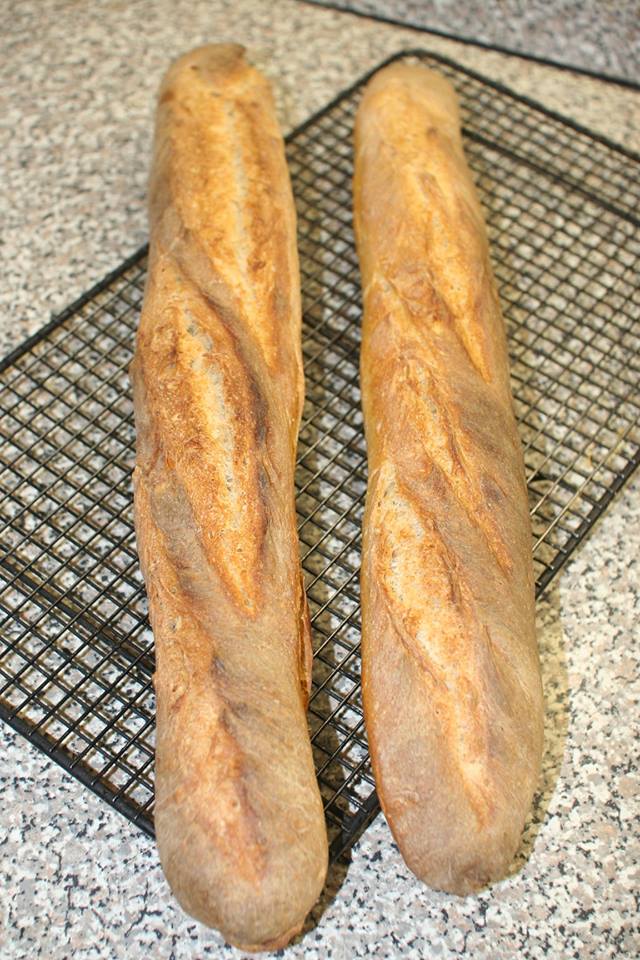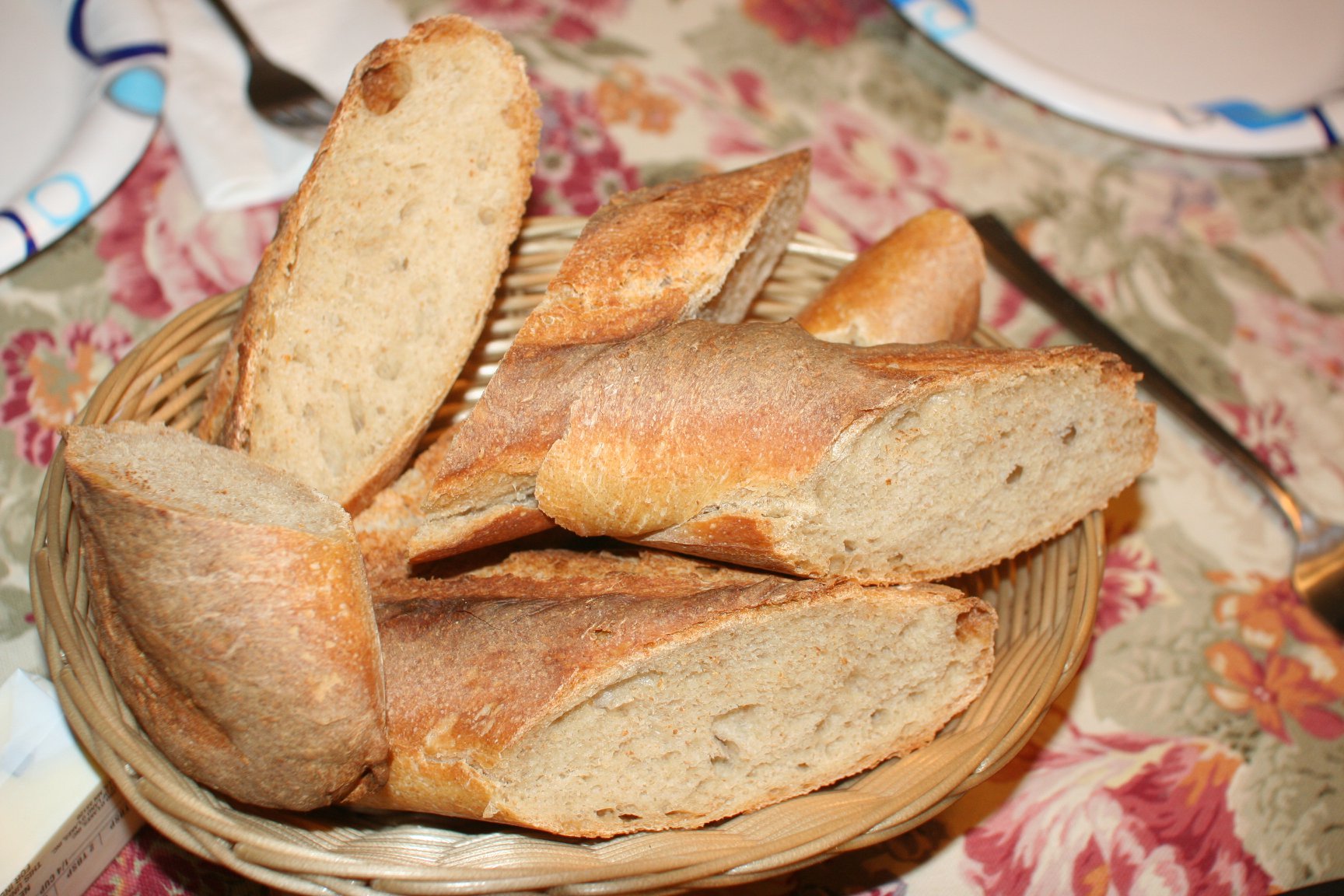 Making "quick" straight dough baguettes today, to go along with brunch. I mixed up a batch of 15% whole wheat, sticky dough. I want to try and get some big holes in the crumb. Theses are the tools to work a wet dough. We will bulk ferment for 2 hrs. with stretch and folds at 45 and 90 minutes. Flour/water/salt/ yeast, the essence of life. Smile,
(could I ever be more dramatic?) Without a lot of repetition/practice, sadly one will never perfect the age old art of shaping baguettes. However I give it the old Brooklyn try! Not a bad result for an amateur.