How does scoring affect crumb
I baked a :
100g Spelt
100g Caputo Durum Rimacinata
300g Stong Canadian White
420g water
72g starter - 80% hydration - from the night before
10g salt
I had a shorter AL this time 2 hours as I wanted to use the stiffer starter from the night before. I found that because I used the spelt and durum that I almost got a windowpane just within that shorter AL time.
Otherwise my usual process of adding leaven, wait 30 min and then add salt and a bit more water.
Slap and fold and then bulk for approx. 6 hours including a lamination and 2 folds.
30 min benchrest and 30 min at room temp in banneton before in wine cooler at 4C. for 15 hours.
I then scored 1 loaf with a simple in the middle cut and the other with a double..
I noticed a slightly lesser rise on the double cut loaf and thought it was amazing to see where the bubbles were trying to escape...I always knew that scoring can affect the crumb and the shape of a loaf and was great to being able to compare...I might try that again..
Kat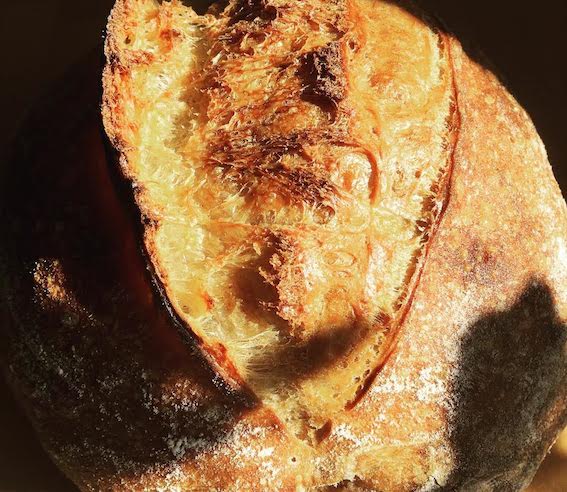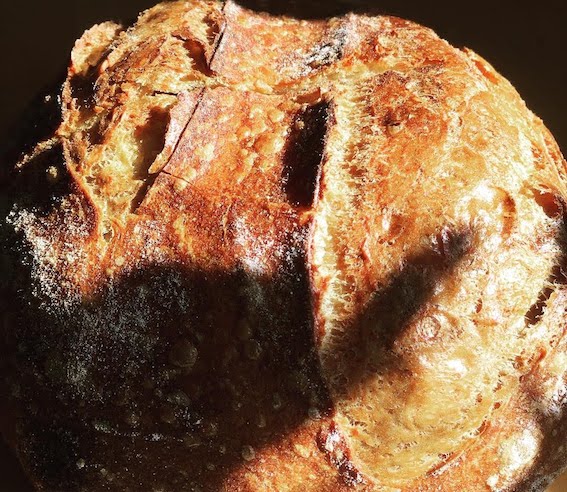 Crumb of double score loaf