Earl Grey 30% Sprouted Kamut SD
For every bread with sprouted kamut or durum I baked, I find its sweetness a tad overly dominating. This time, I paired Earl Grey with these sweet sprouted grains in the hope that the resulting flavour would be more balanced.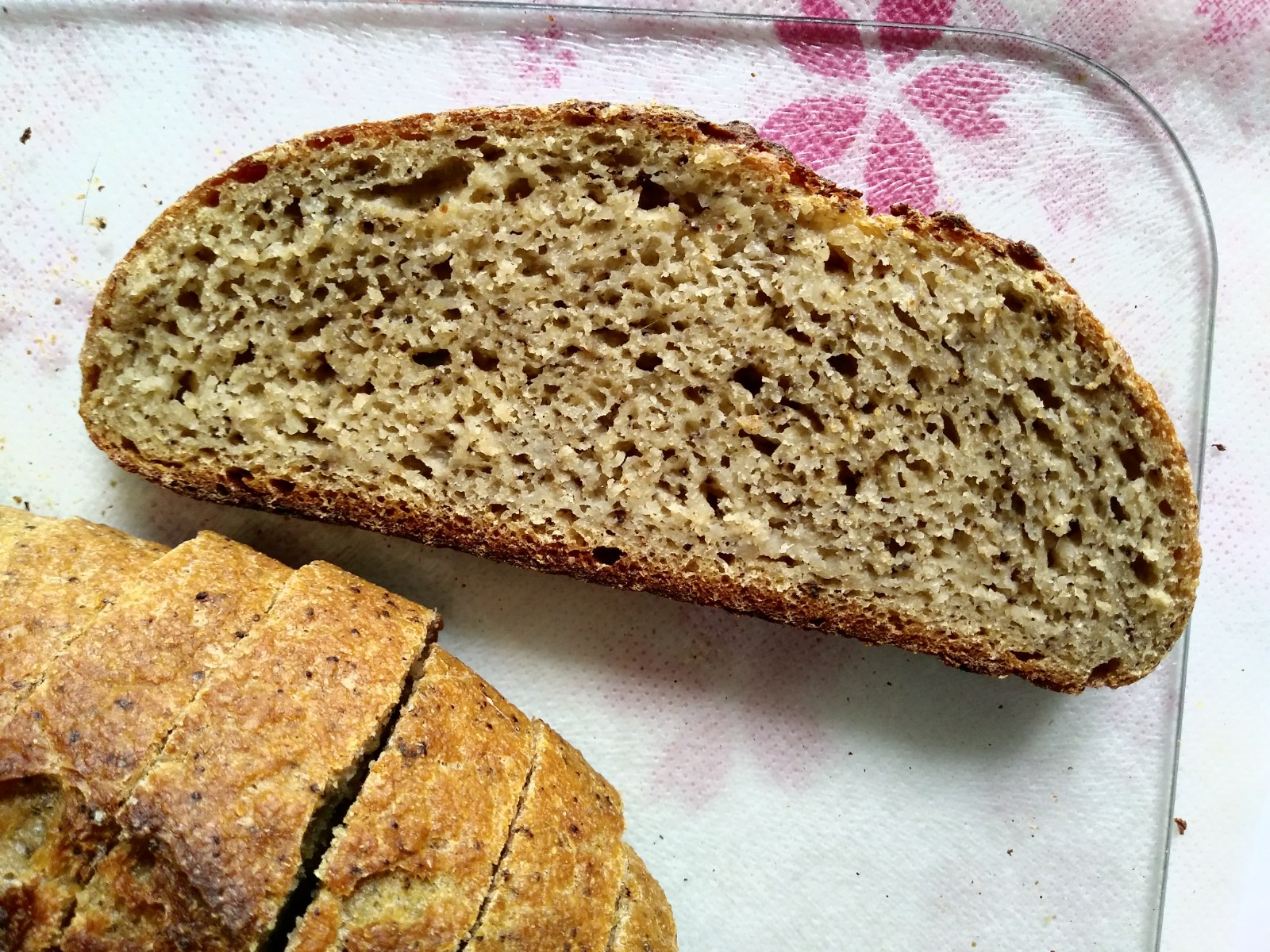 Earl Grey 30% Sprouted Kamut SD
Dough flour:
120g      40%       Freshly milled whole white wheat flour
90g        30%       Freshly milled sprouted kamut flour
90g        30%       Indian gold atta
For leaven:
10g       3.33%       Starter
25g       8.33%       Bran sifted from dough flour
25g       8.33%       Water
For dough:
275g      91.7%       Dough flour excluding flour for leaven
160g      73.7%       Whey
100g      33.3%       Water
60g           20%       Leaven
9g              3%        Vital wheat gluten
5g          1.67%       Salt
2.5g       0.83%       Earl Grey tea leaves
__________
305g        100%       Whole grain
290g       95.1%       Total hydration
Sift out the bran from dough flour, reserve 25 g for the leaven. Soak the rest, if any, in equal amount of whey taken from dough ingredients.
Combine all leaven ingredients and let sit until doubled, around 2.5 hours (27°C).
Roughly combine all dough ingredients and ferment for 3 hours 20 minutes. Construct 1 set of stretch and fold at the 15 minutes mark.
Preshape the dough and let it rest for 15 minutes. Shape the dough then put in into a banneton. Retard for 14 hours.
Preheat the oven at 250°C/482°F. Score and spritz the dough then bake straight from the fridge at 250°C/482°F with steam for 15 minutes then without steam for 25 minutes more or until the internal temperature reaches a minimum of 208°F. Let cool for at least 2 hours before slicing.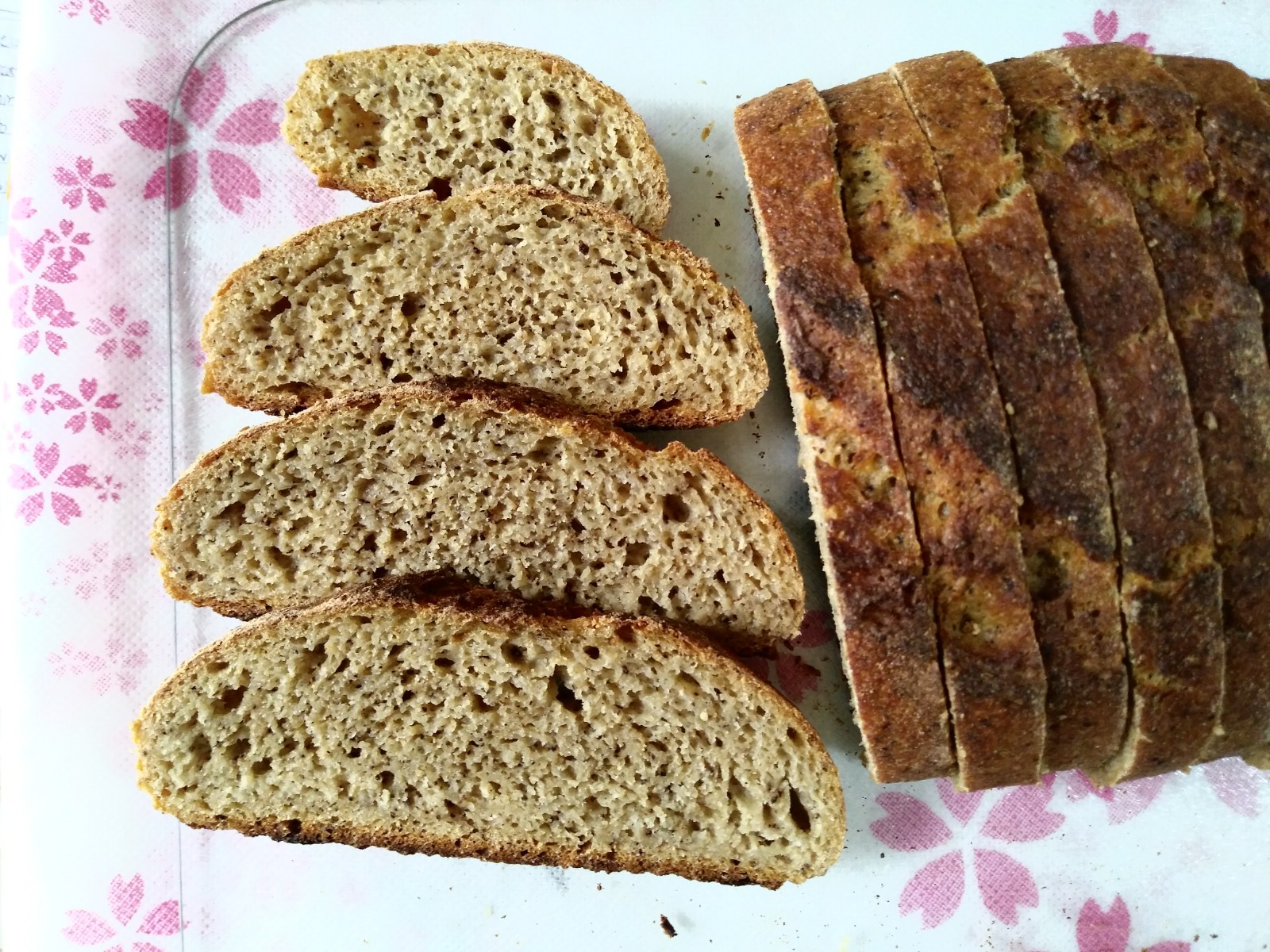 The dough was rather sticky, which I associate with the use of Indian atta and sprouted grains. For some reason, this bread felt very heavy out of the oven. The crumb was slightly sticky, probably because I cut into it too soon again…The crumb isn't open but it's acceptable to me for a low gluten loaf.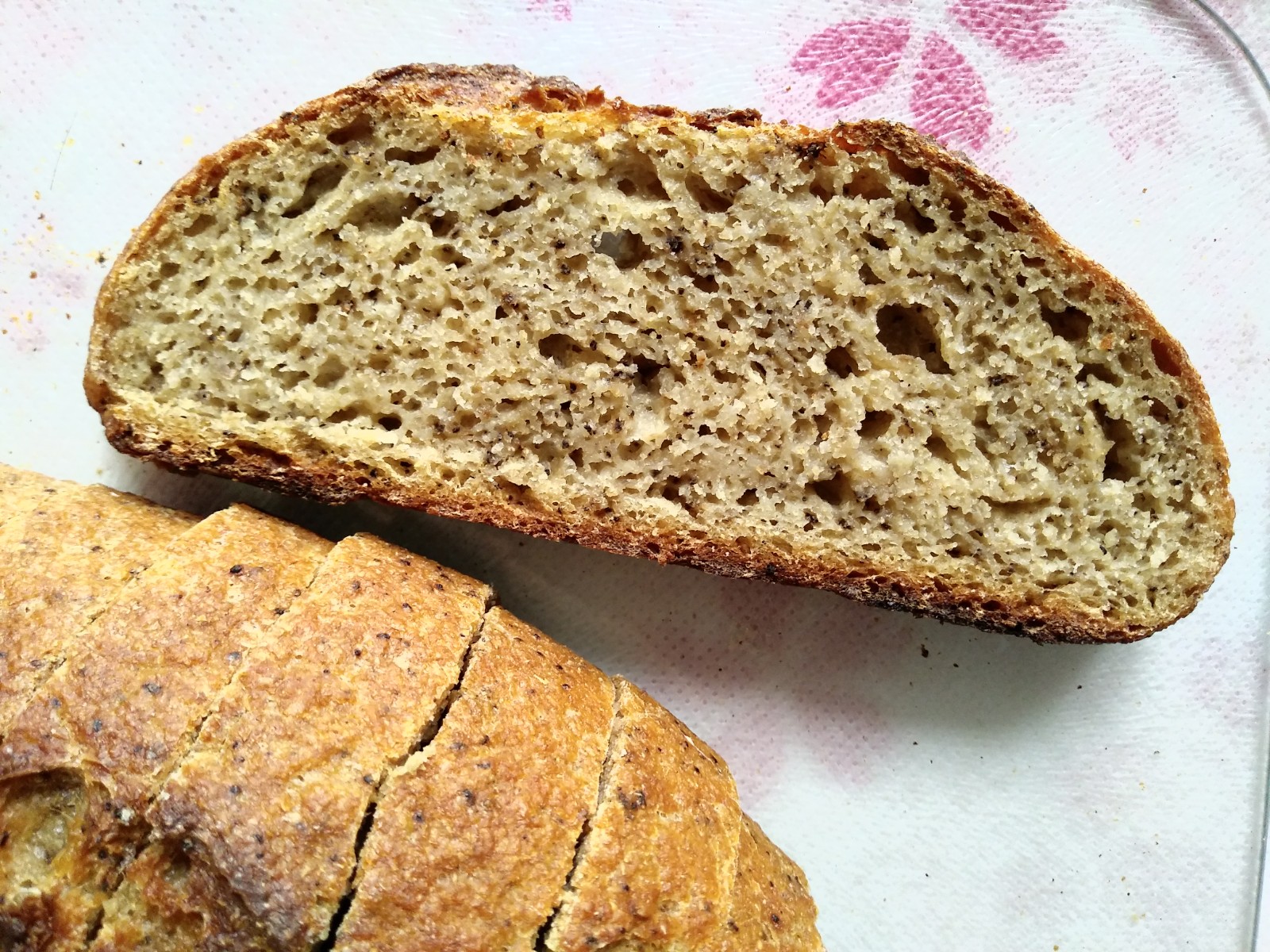 This bread has a hint of added bitterness from the tea leaves, which I find to be pretty pleasant. It also tastes a bit lemony, making it a refreshing loaf.
_______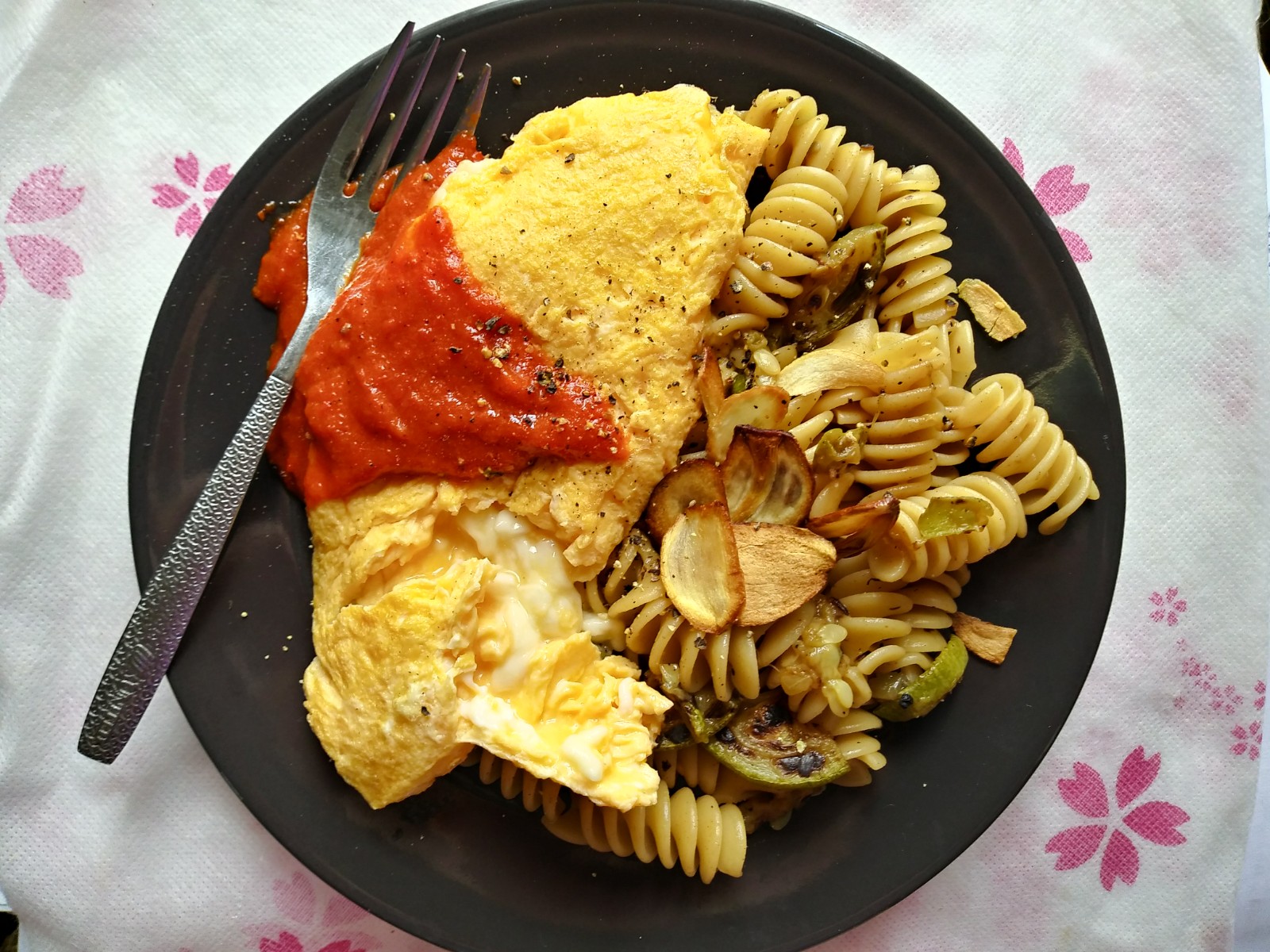 Garlicky zucchini fusilli with mozzarella omelette & roasted red pepper sauce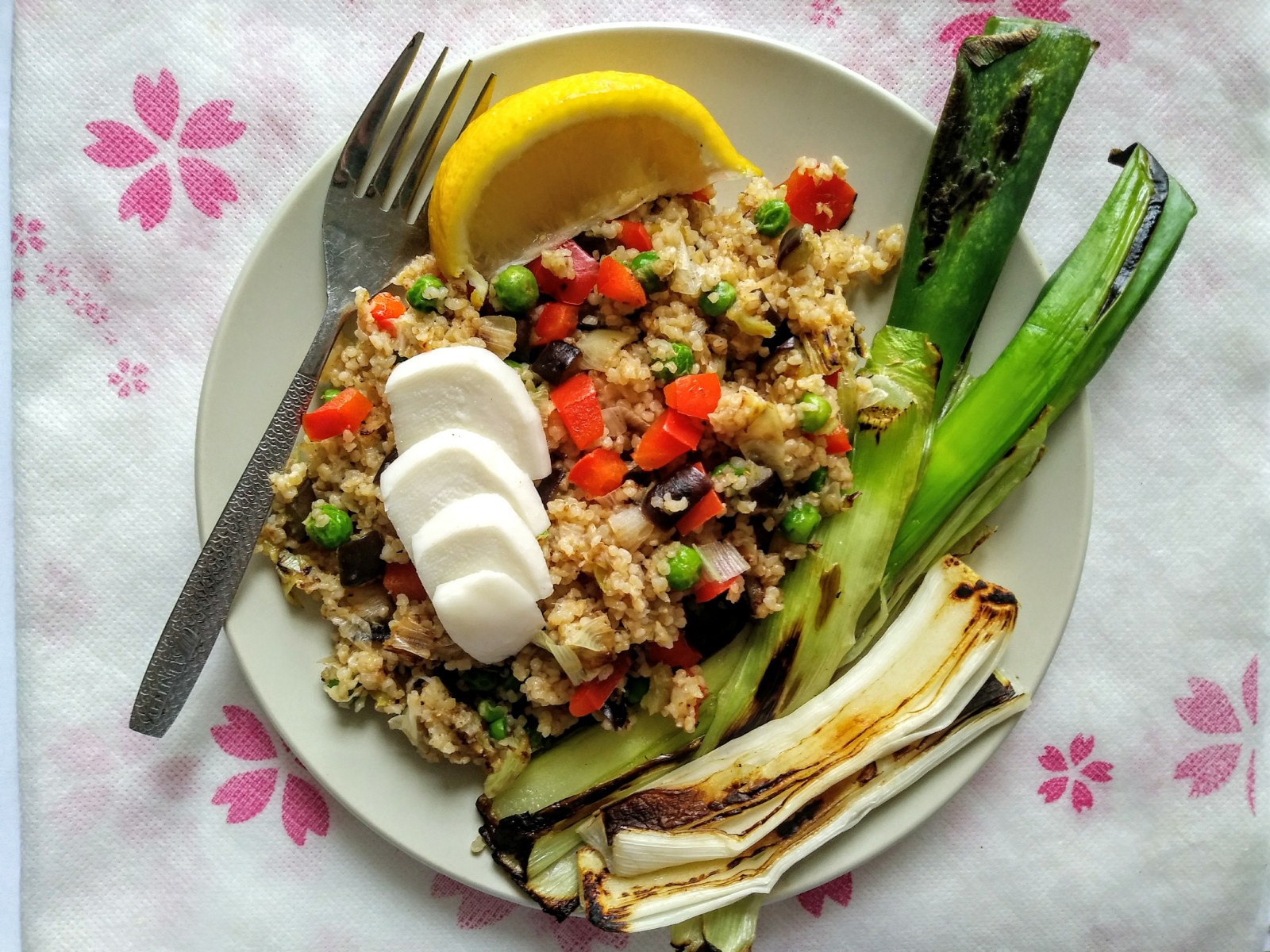 Spicy bulgar pilaf with grilled leeks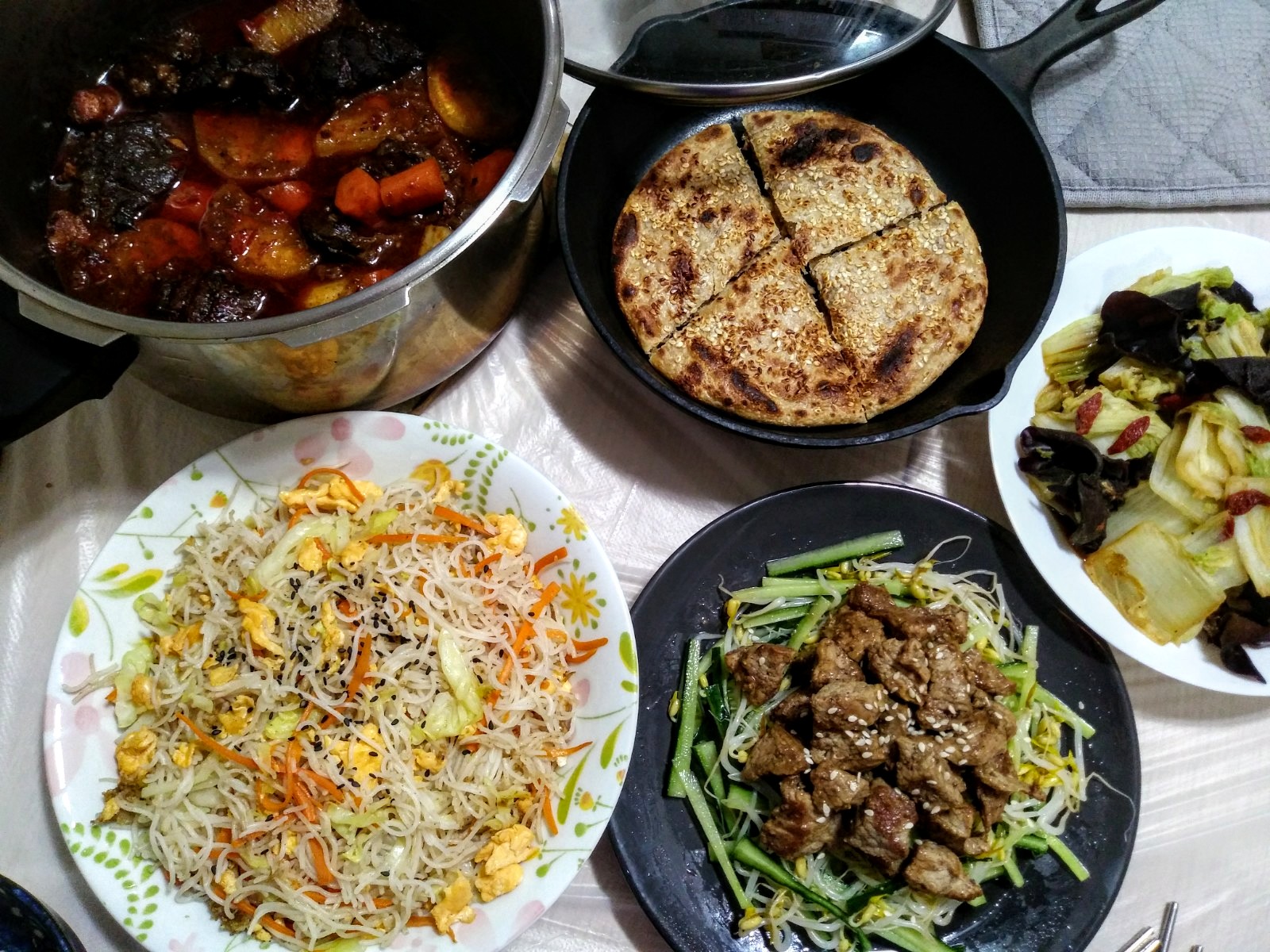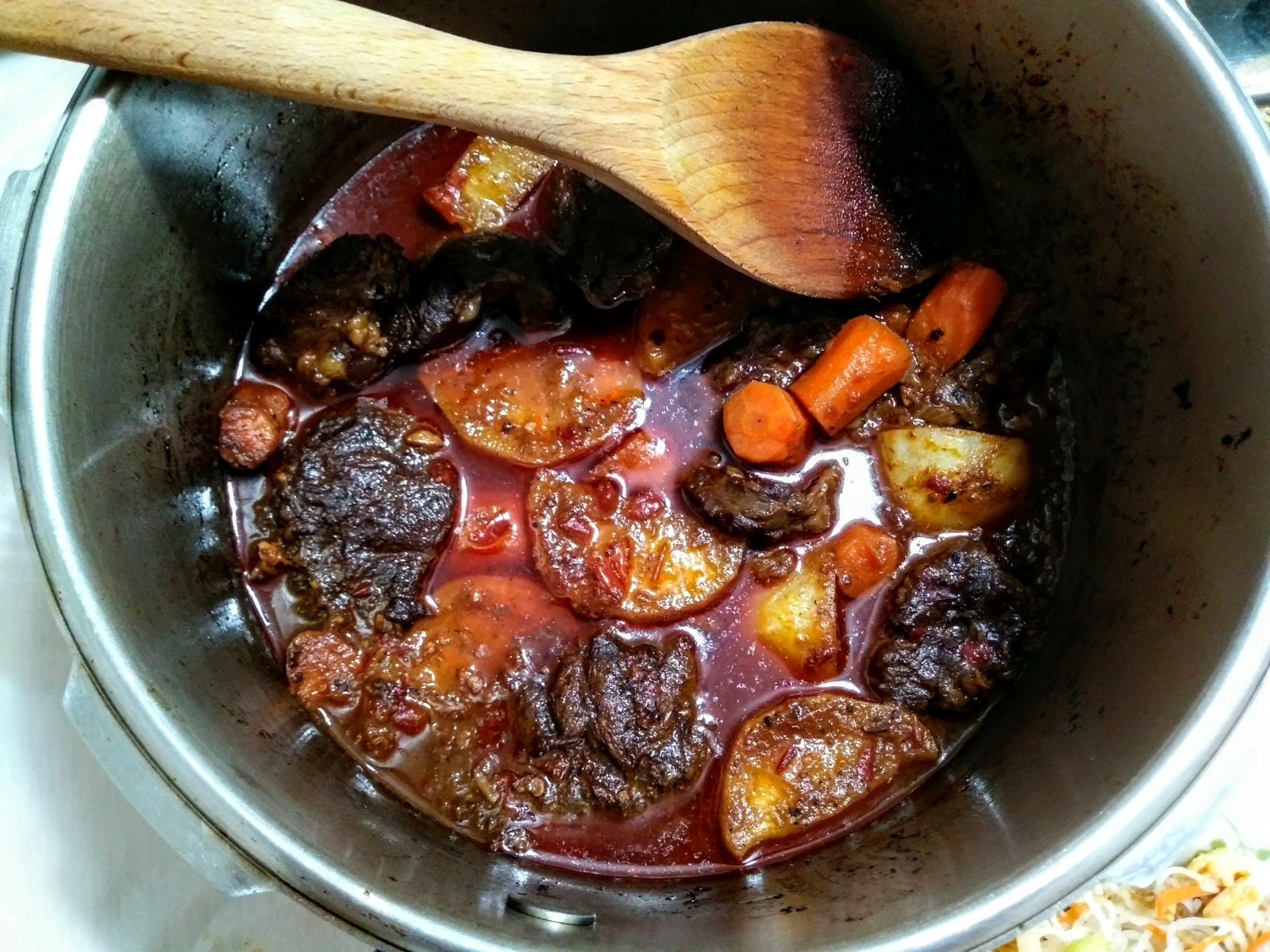 Braised beef shank with carrots and dai kon radish, five spices sesame flaky YW flatbread, Veggies in broth, stir fried vermicelli, and grilled pork cucumber bean sprouts salad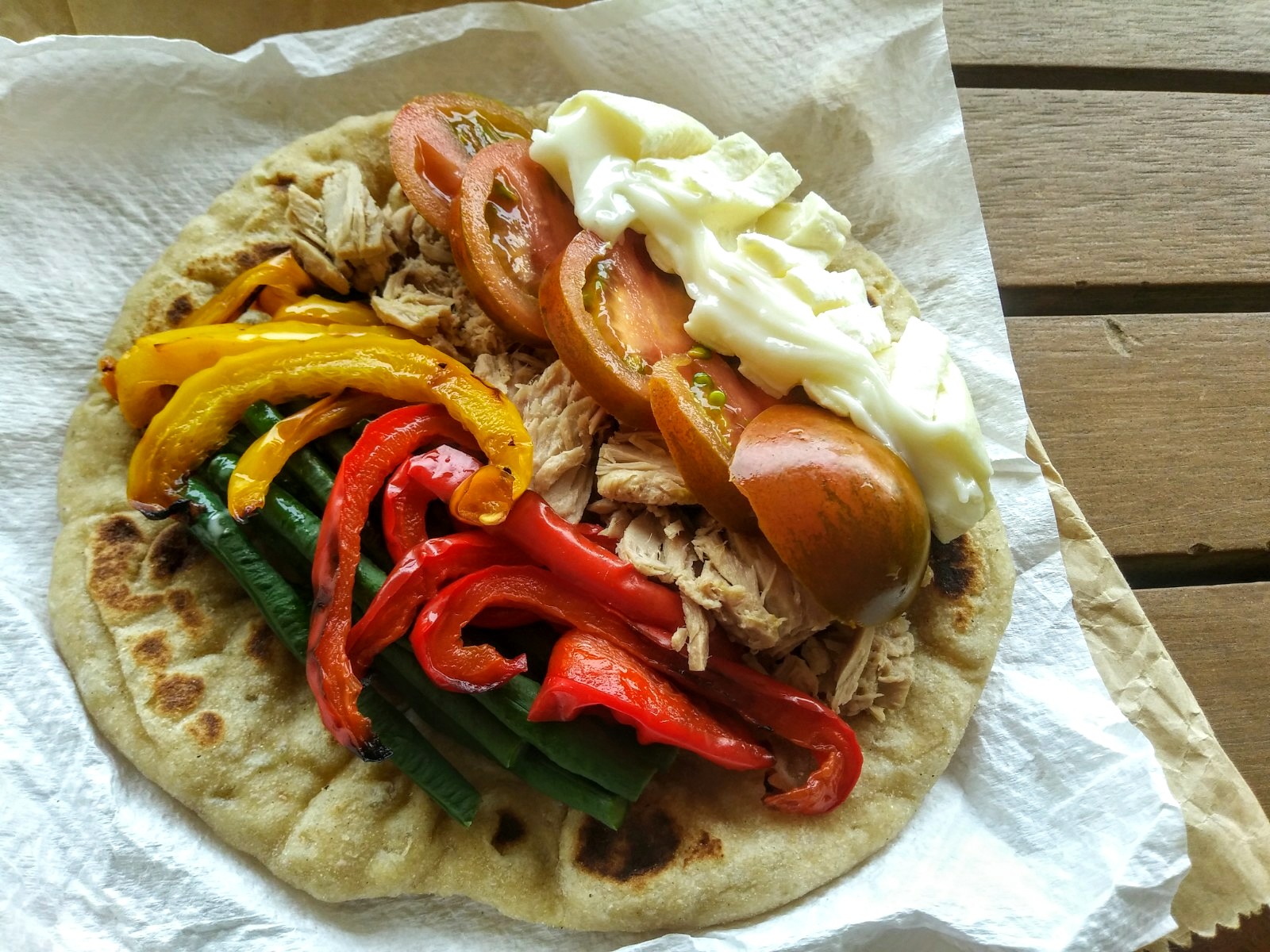 Fully-stuffed :) SD naan (half ww) with sheep's milk cheese
White sandwich loaf of the week: 30% Indian gold atta: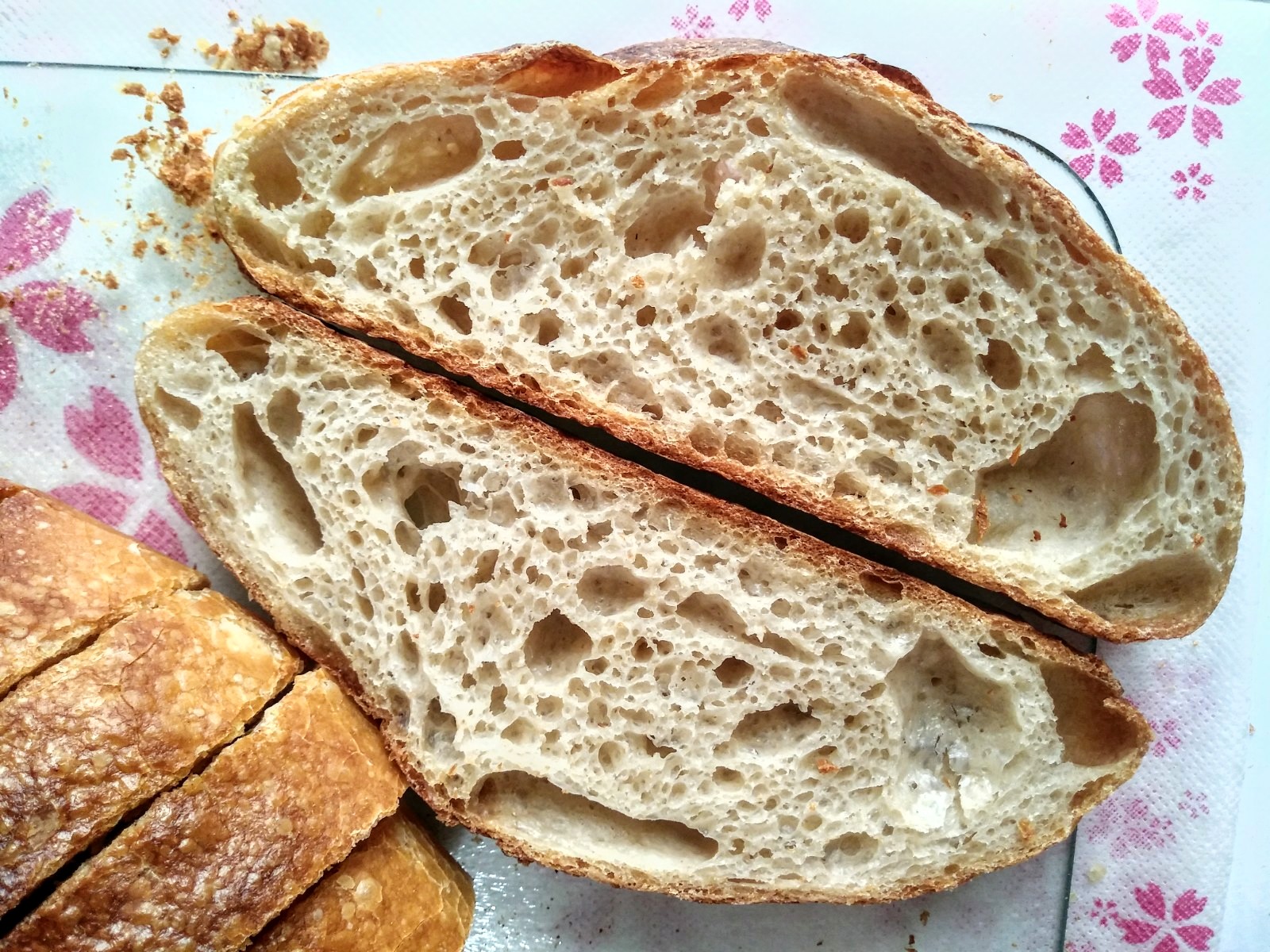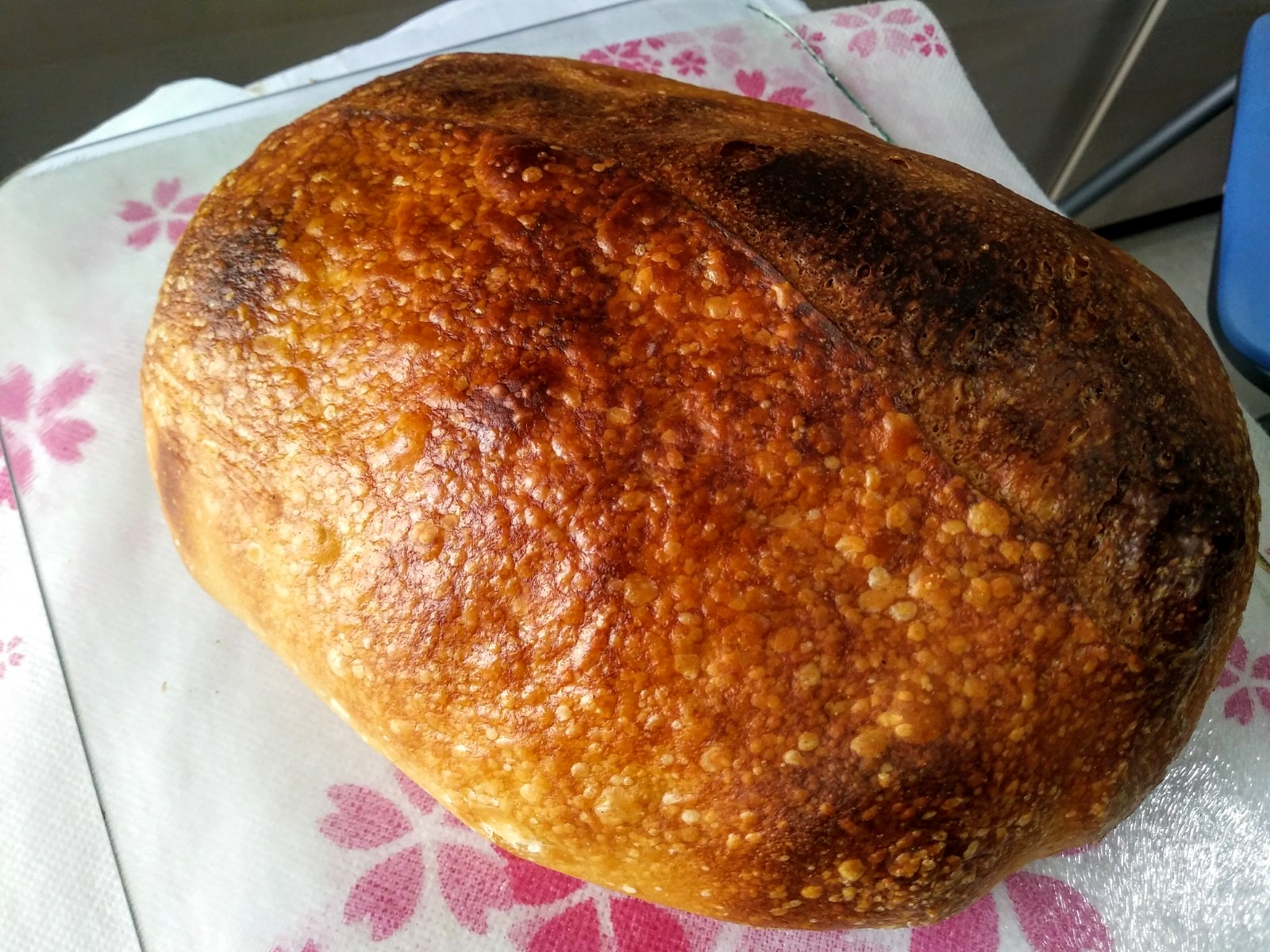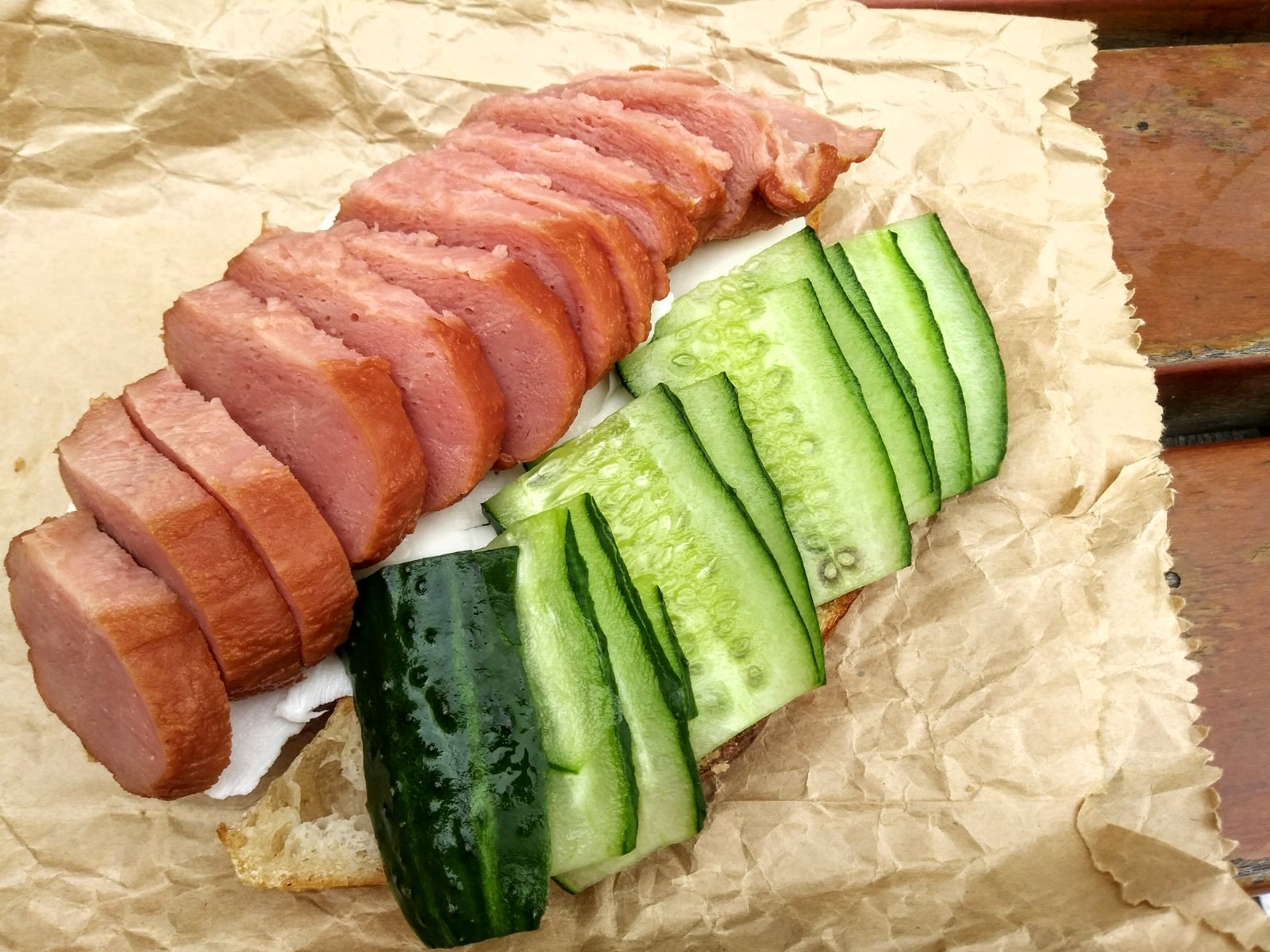 Smoked duck breast, cucumber & mozzarella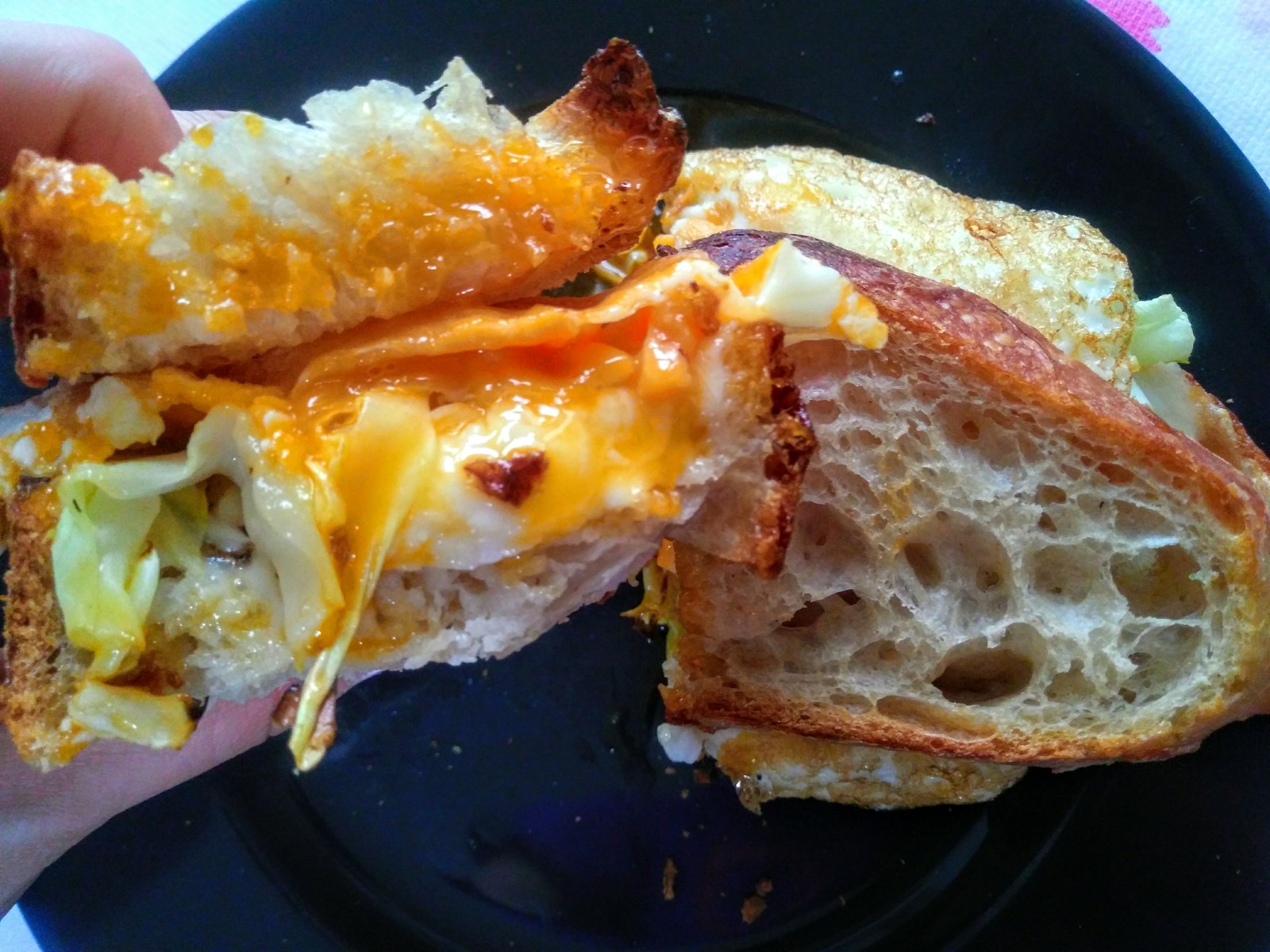 Fried egg, melted mozzarella & caramelized cabbages