Two SD Loaves Starting This Week!
OK… Can we all forget about the crust and focus on the crumb instead? I was hoping that the weak dough would gain some strength itself with time… Yet it didn't. Oops…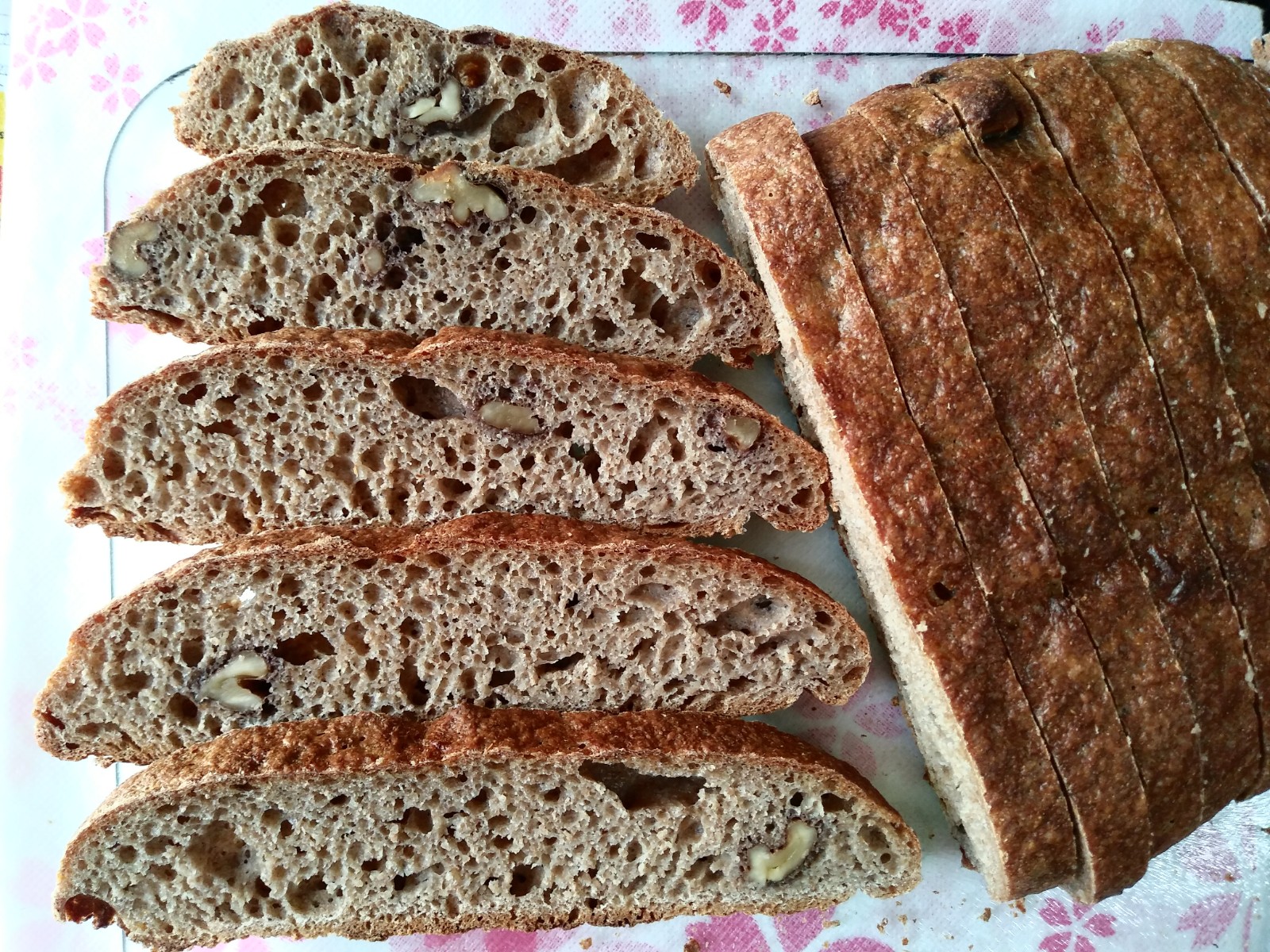 50/50 Red Fife & Spelt Walnuts SD
Dough flour (all freshly milled):
150g      50%       Whole red fife flour
150g      50%       Whole spelt flour
For leaven:
12g            4%       Starter
44g       14.7%       Bran sifted from dough flour
44g       14.7%       Water
For dough:
256g      85.3%       Dough flour excluding flour for leaven
221g      73.7%       Water
100g      33.3%       Leaven
5g          1.67%       Salt
Add-ins:
30g        10%        Toasted walnuts
__________
306g       100%       Whole grain
271g       88.6%       Total hydration
Sift out the bran from dough flour, reserve 44 g for the leaven. Soak the rest, if any, in equal amount of water taken from dough ingredients.
Combine all leaven ingredients and let sit until doubled, around 4 hours (24°C).
Roughly combine all dough ingredients and ferment for 2 hours 30 minutes. Construct 3 sets of stretch and fold at the 15 minutes, 30 minutes and 1 hour mark.
Preshape the dough and let it rest for 15 minutes. Shape the dough then put in into a banneton. Retard for 8 hours.
Preheat the oven at 250°C/482°F. Score and spritz the dough then bake straight from the fridge at 250°C/482°F with steam for 15 minutes then without steam for 25 minutes more or until the internal temperature reaches a minimum of 208°F. Let cool for at least 2 hours before slicing.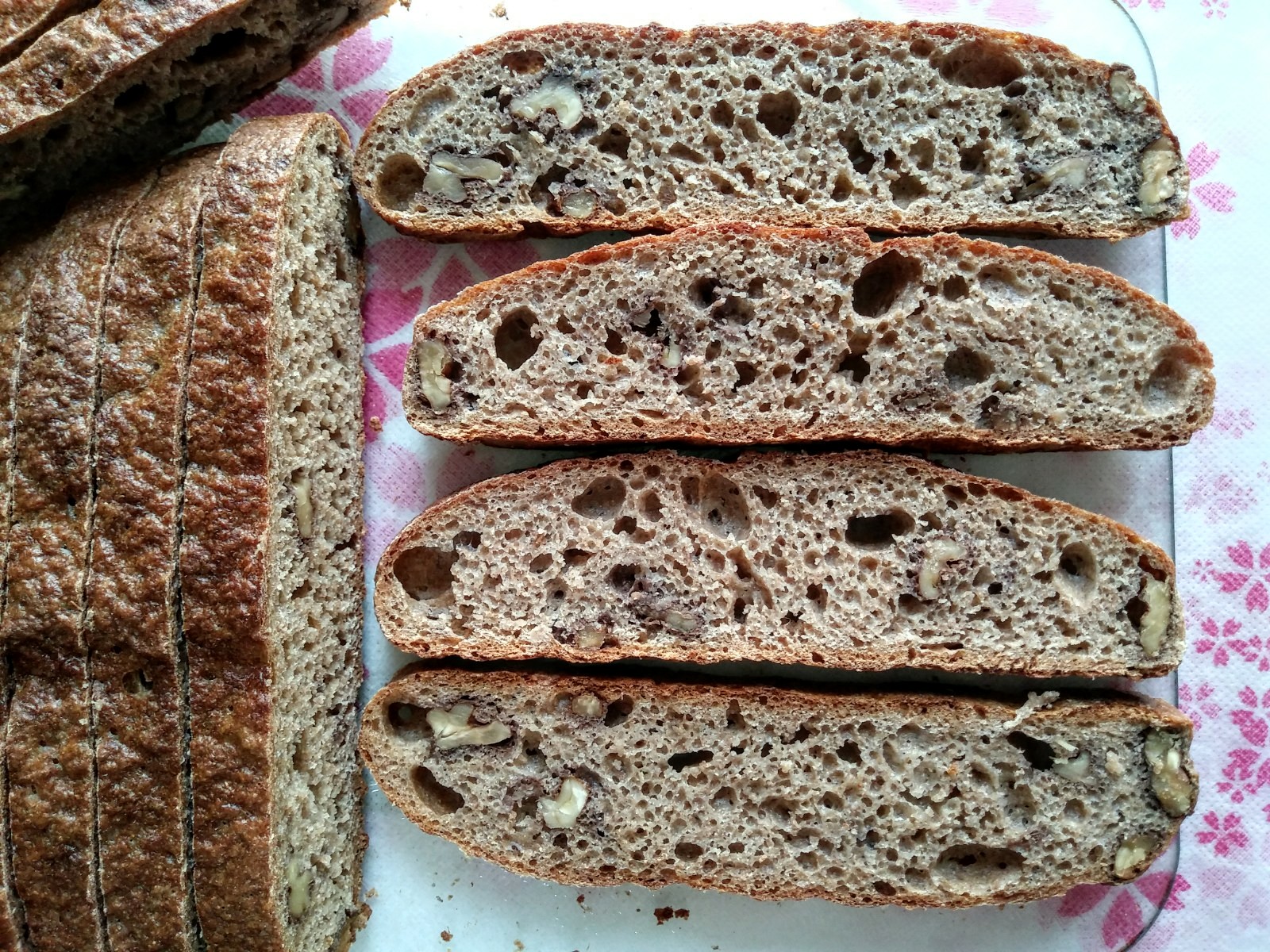 The crumb is quite open despite the collapsed structure. You never have to worry about getting a close crumb with spelt bread :) Taste is sweet for a loaf with no sprouted flour. There is only mild acidity, which is probably owing to the use of Red Fife wheat instead of regular red wheat.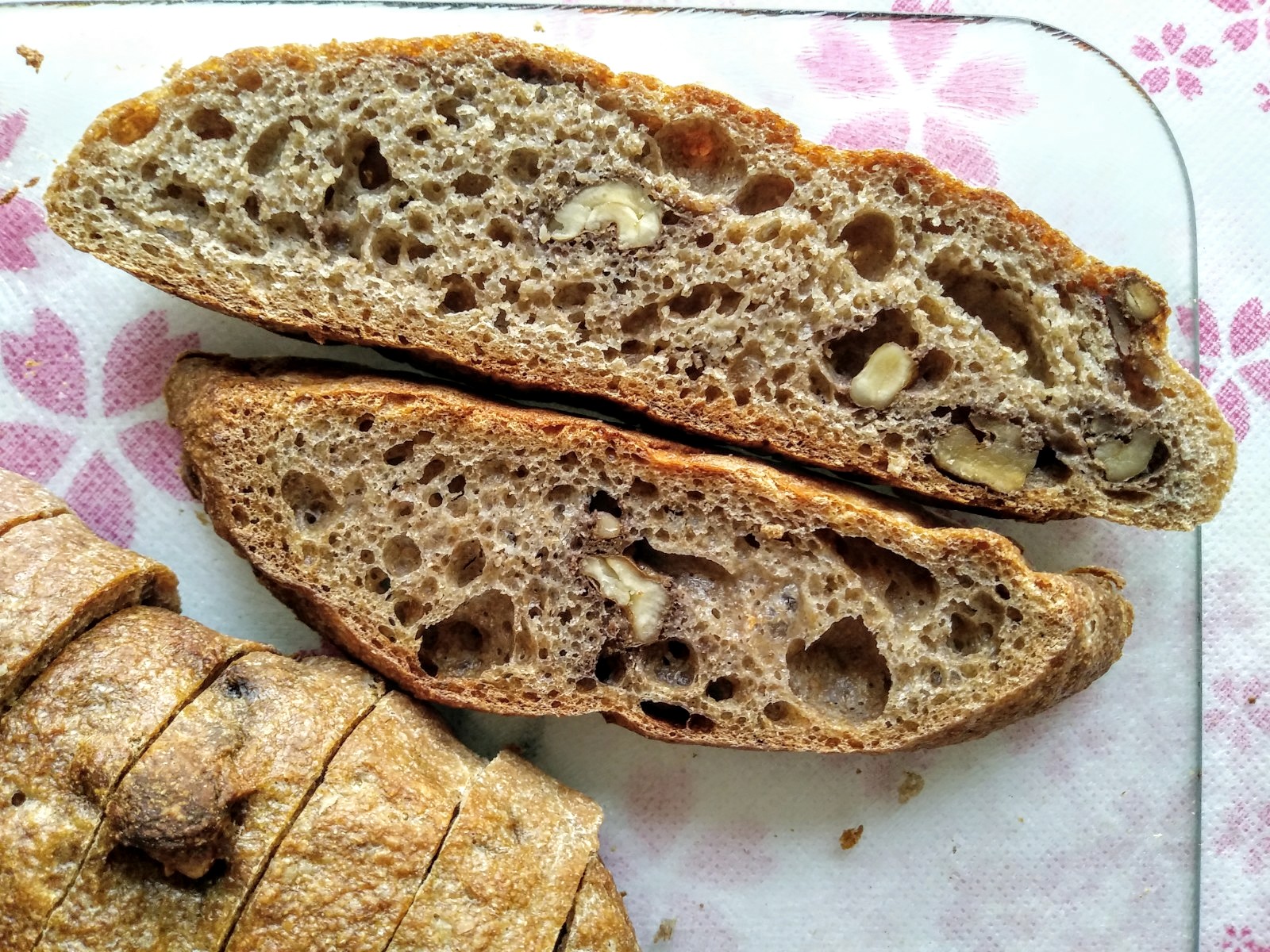 ______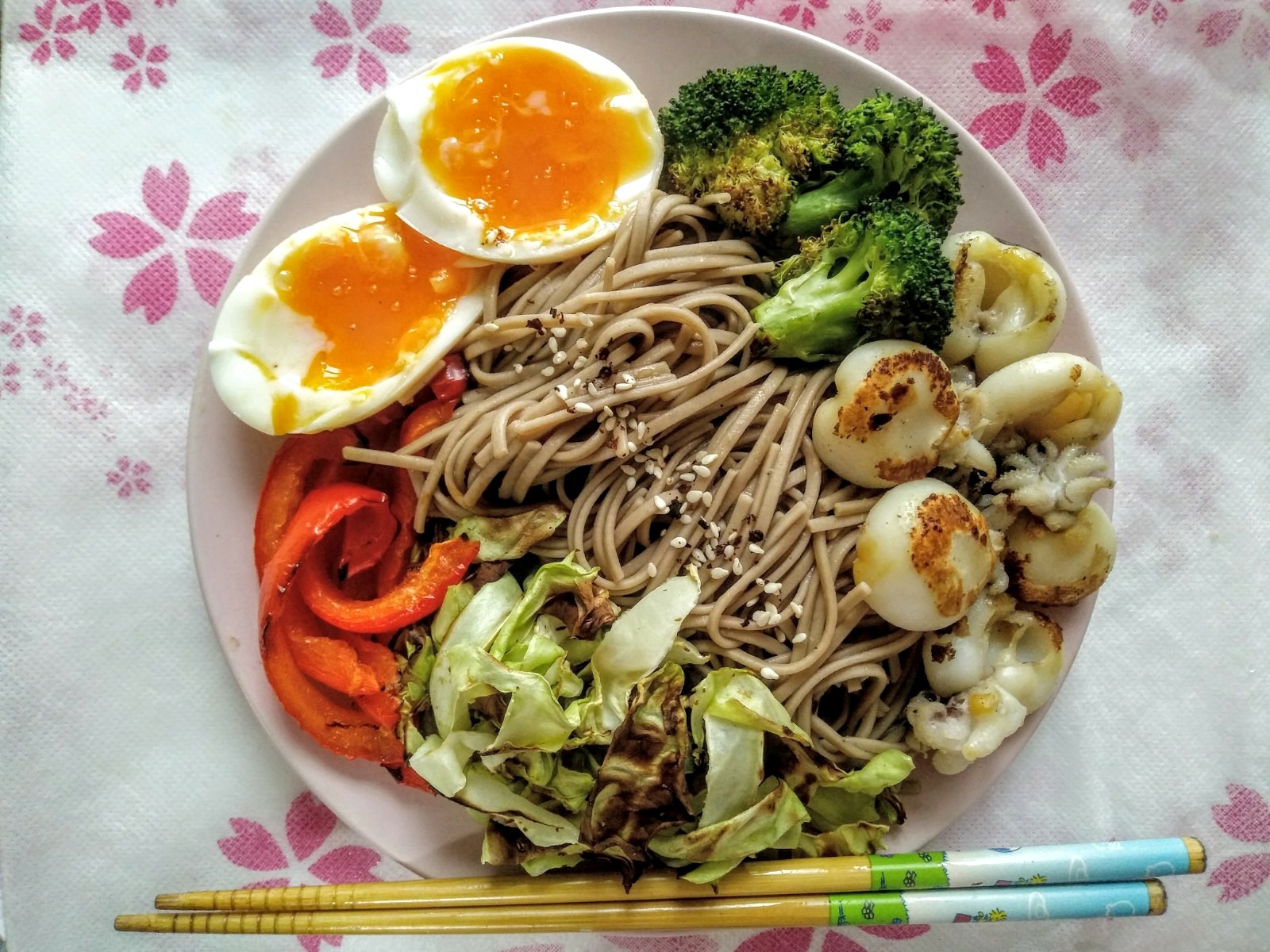 Cold soba noodles salad with pressure-cooked soft-boiled eggs, roasted veggies and grilled baby cuttlefish
Mapo tofu with steamed rice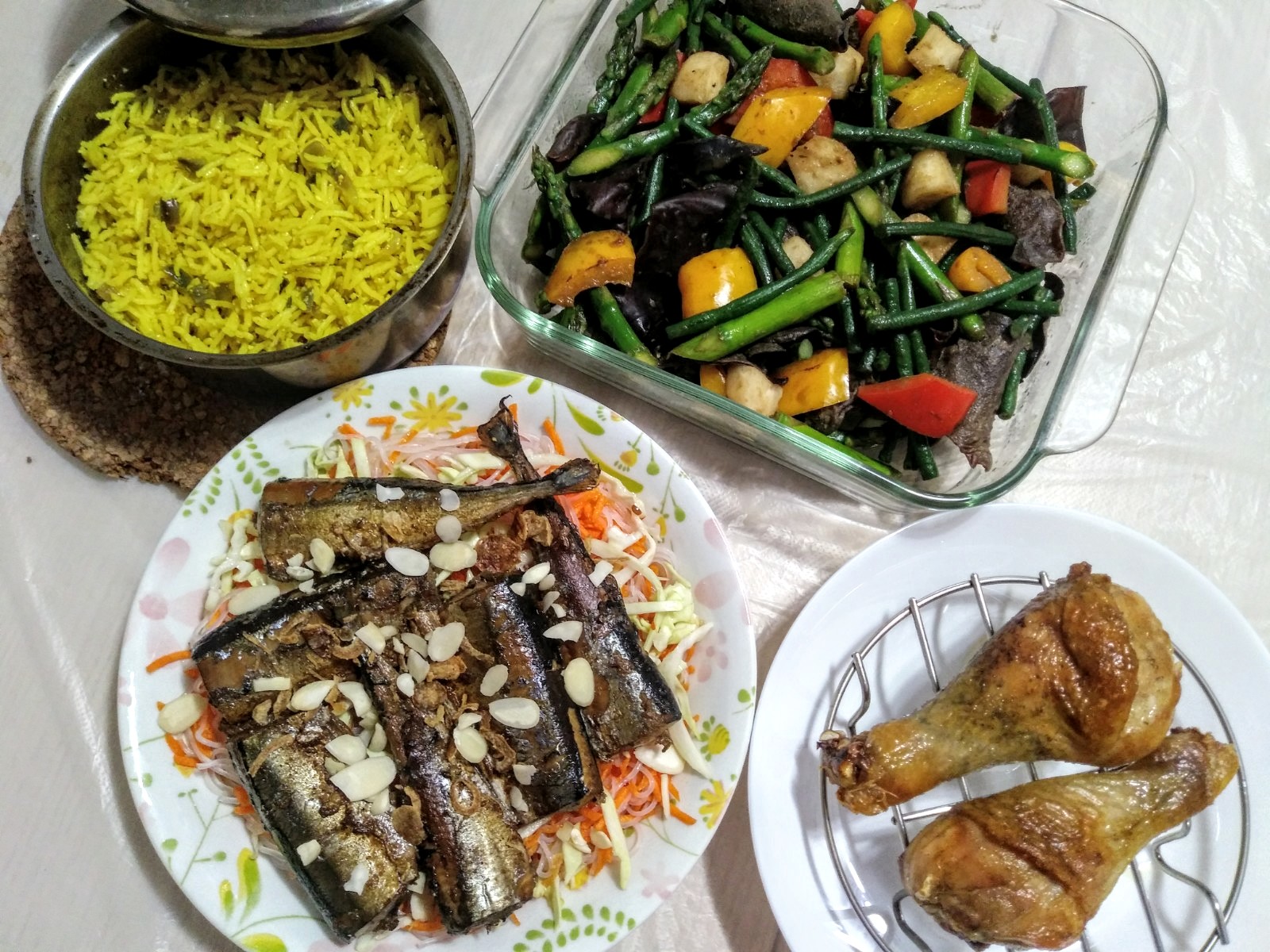 Thai glass noodles salad with pressure cooked sauries, lemongrass baked chicken, mixed veggies with shrimp paste and turmeric coconut basmati rice
This is an extra loaf of mainly-white SD to make sandwiches for lunch at school. This week's had 10% rye and 20% red wheat: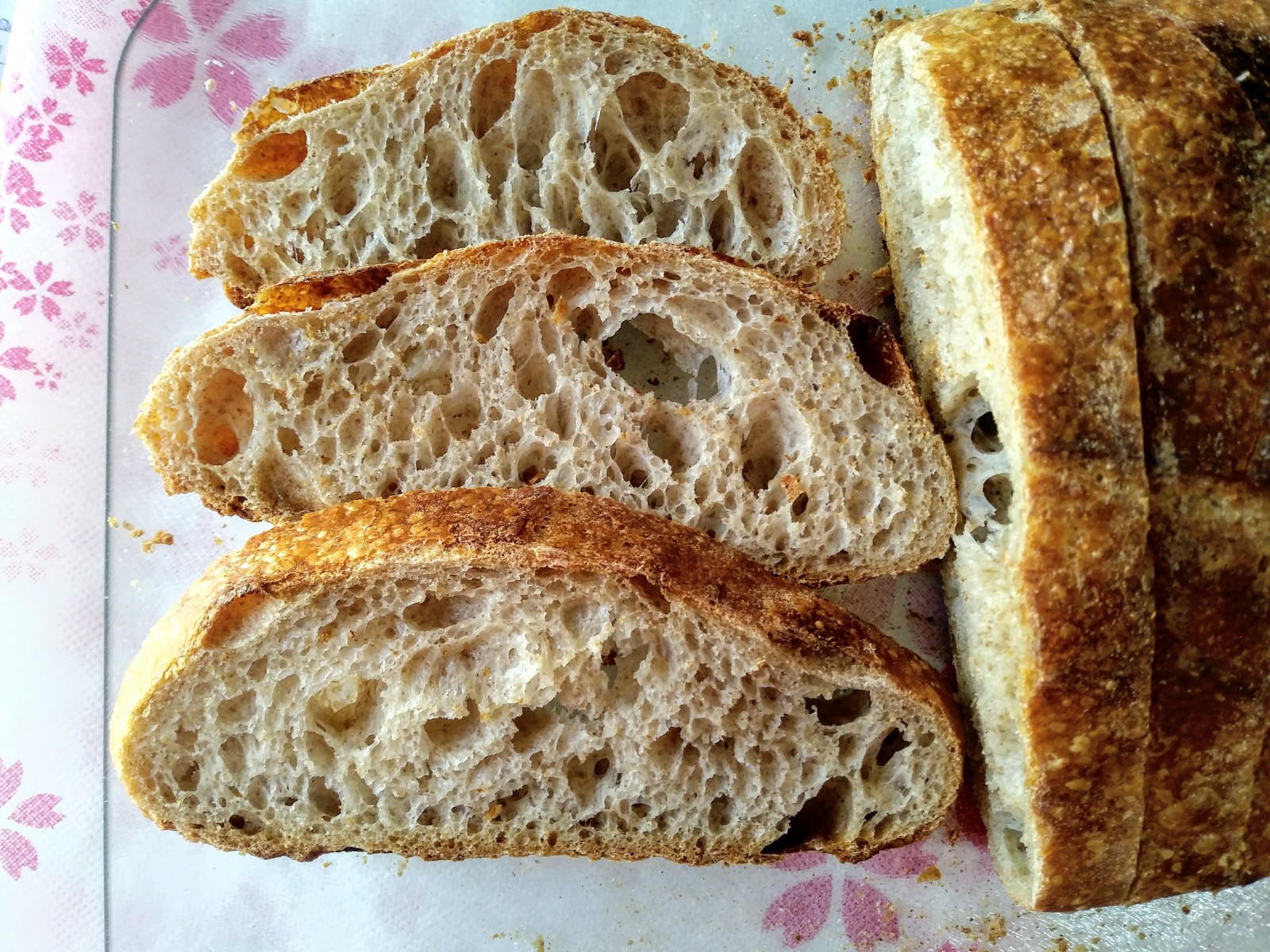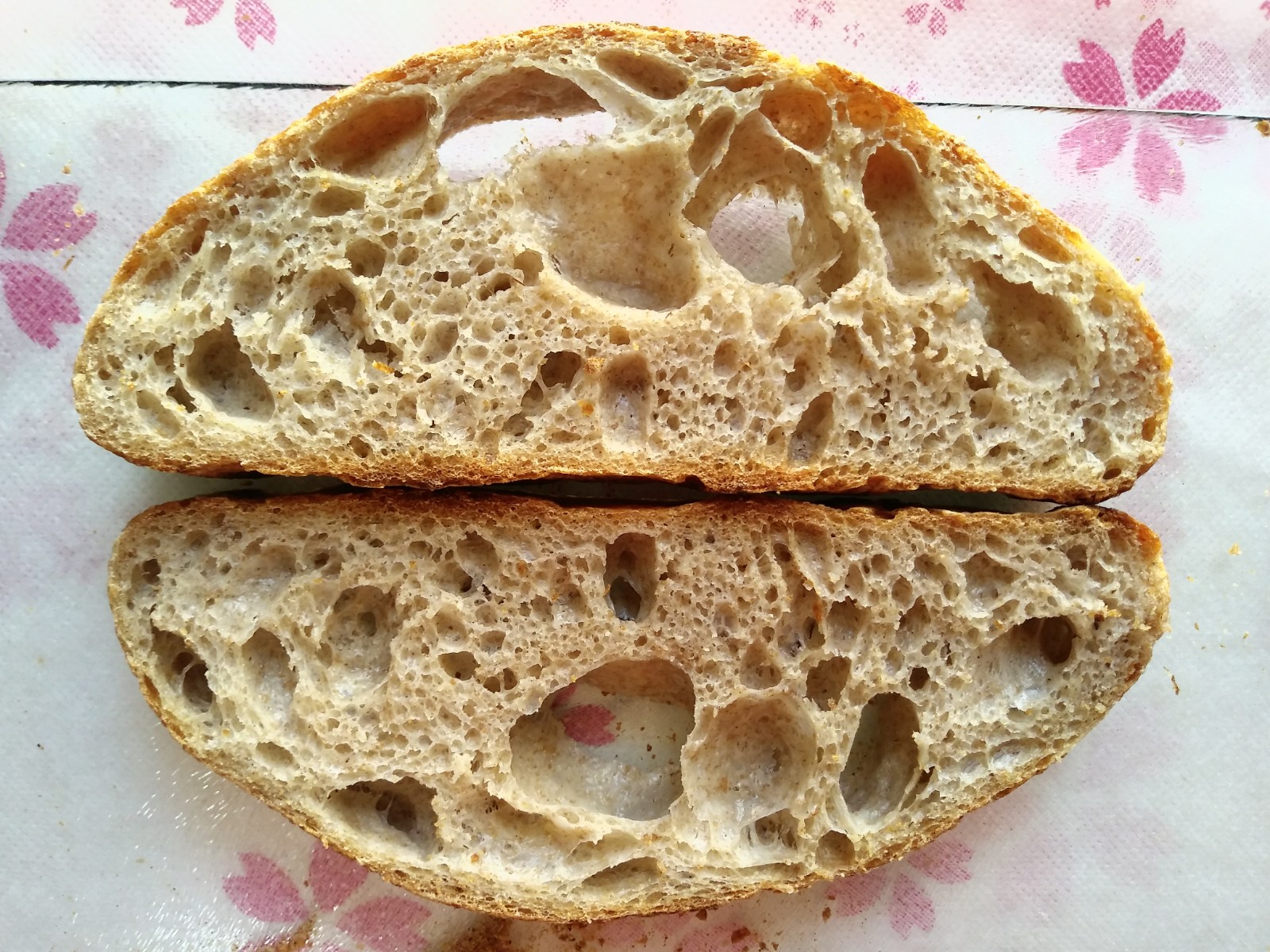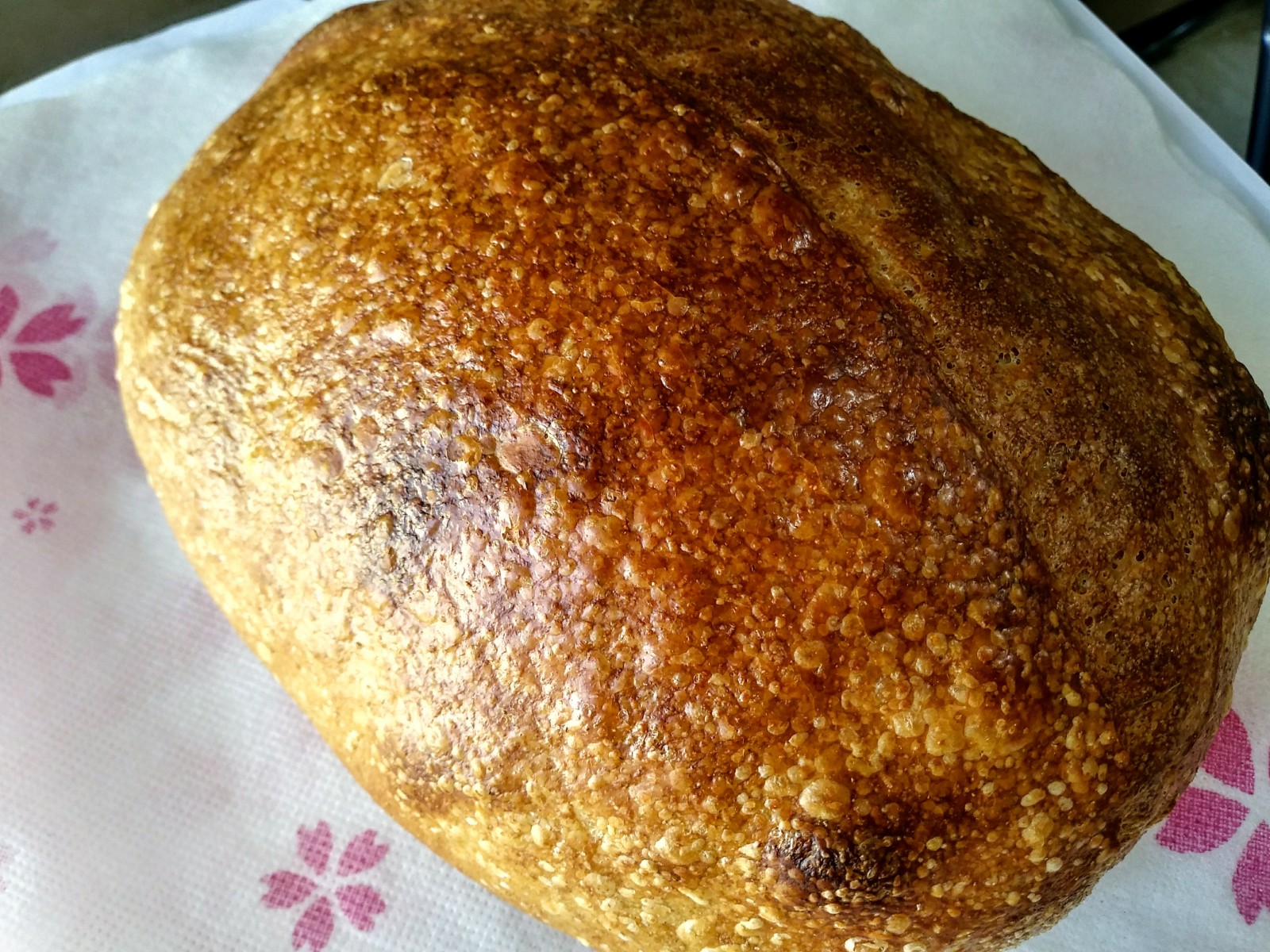 Gotta work on building dough strength...Tons of blisters but no ear :(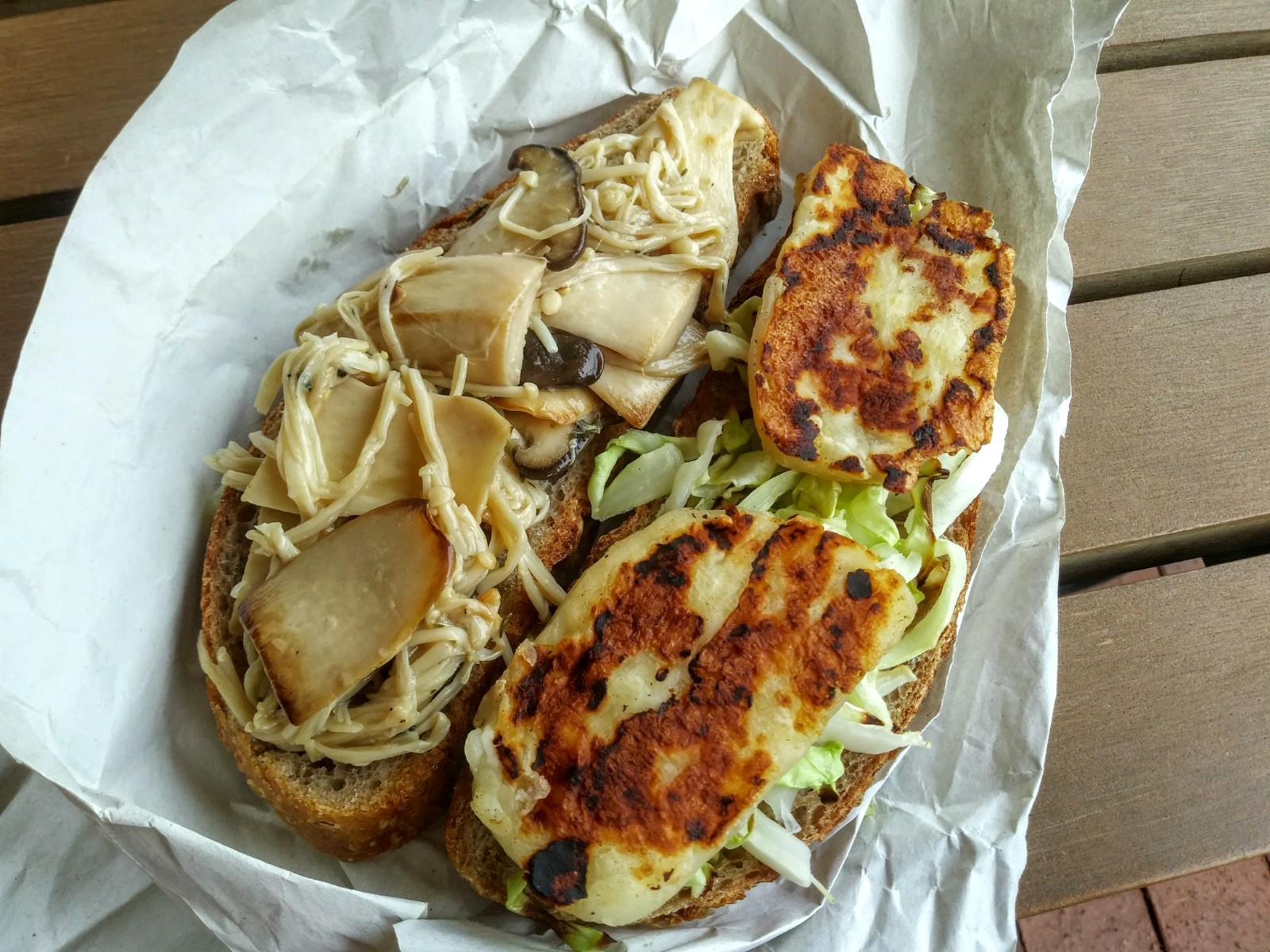 Lemon thyme mushrooms, caramelized cabbages & grilled halloumi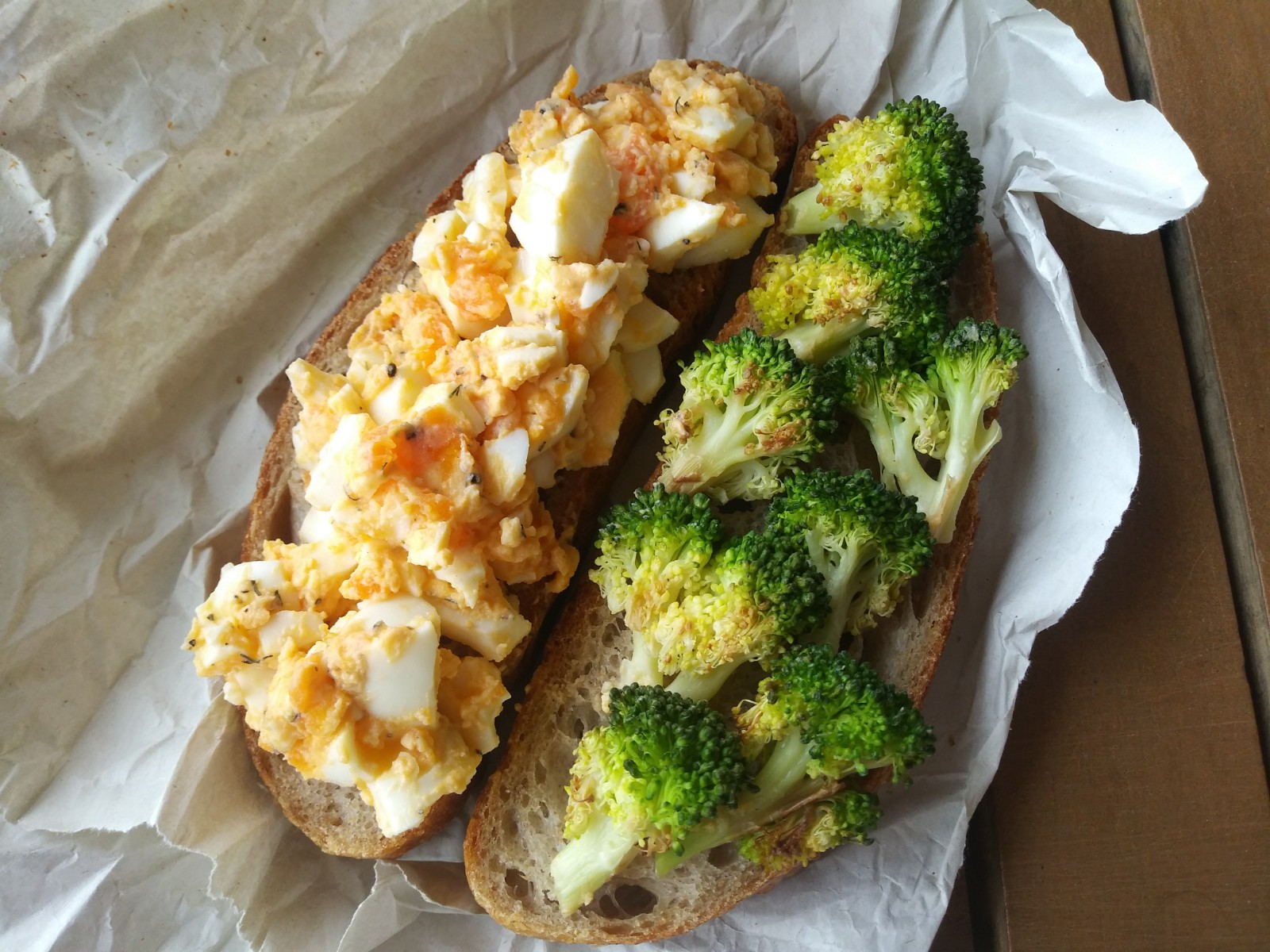 Smoked chipotle egg salad & roasted broccoli