I haven't contributed for a while, this is a s/d loaf using Caputo Italian flour Type 0 that has recently become available at the local Supermarket its a Manitoba Ora. On the label it says it is well suited to long fermentation times.
The dough was inoculated  with 10% s/d culture and the formula worked out for a 750g dough piece. 
flour 436g
salt 9g
s/d culture 44g
water 262g
i added 262g of water to the 44g of s/d culture and 262g of the flour and bought this together and let it sit for 1 hour, i then added the rest of the flour and the salt and mixed to a nice dough this was left to bulk ferment overnight for just under 10 hours  it was then knocked back and  handed up and allowed to rest for half an hour it was then shaped and placed in a banneton for just under 3 hours it was then placed in a dutch oven and baked at 220C with the lid on for 20 minutes and lid off for a further 20 minutes. The result was a loaf with a bit more tang than usual and a good mouth feel long after it had been swallowed.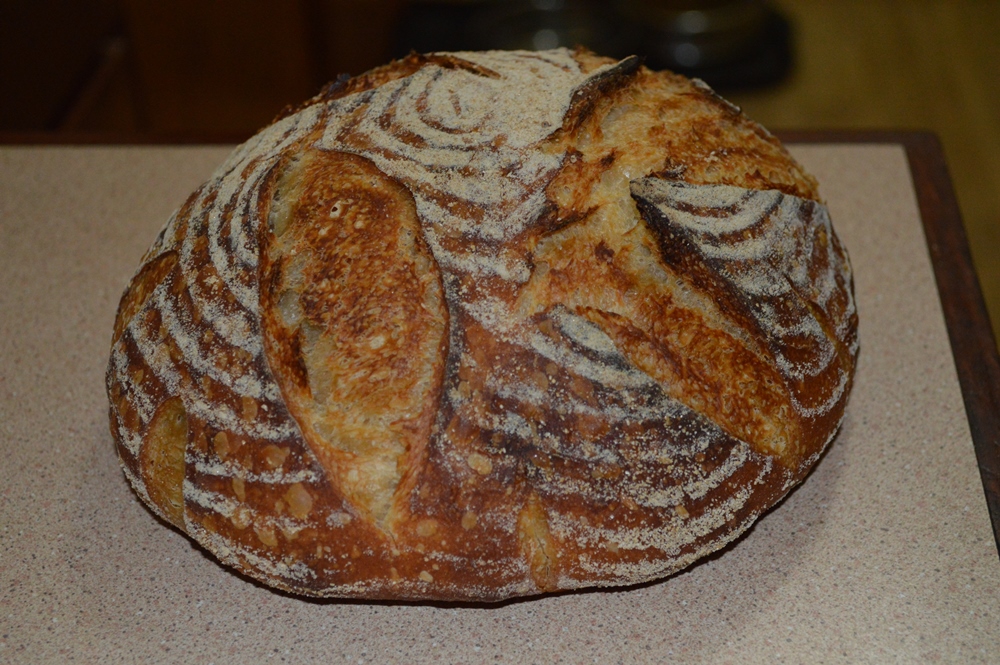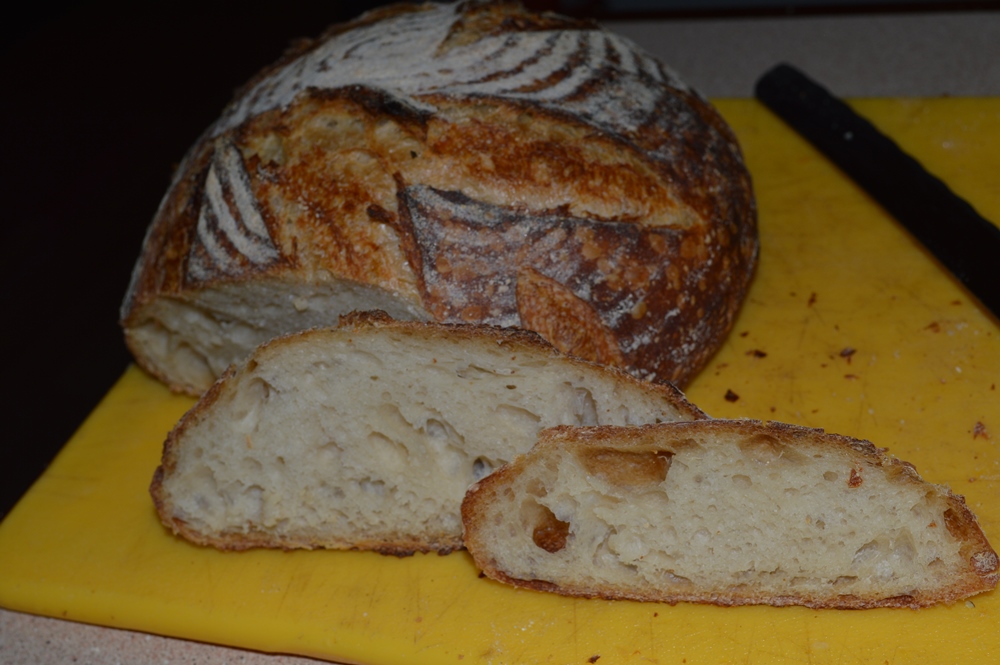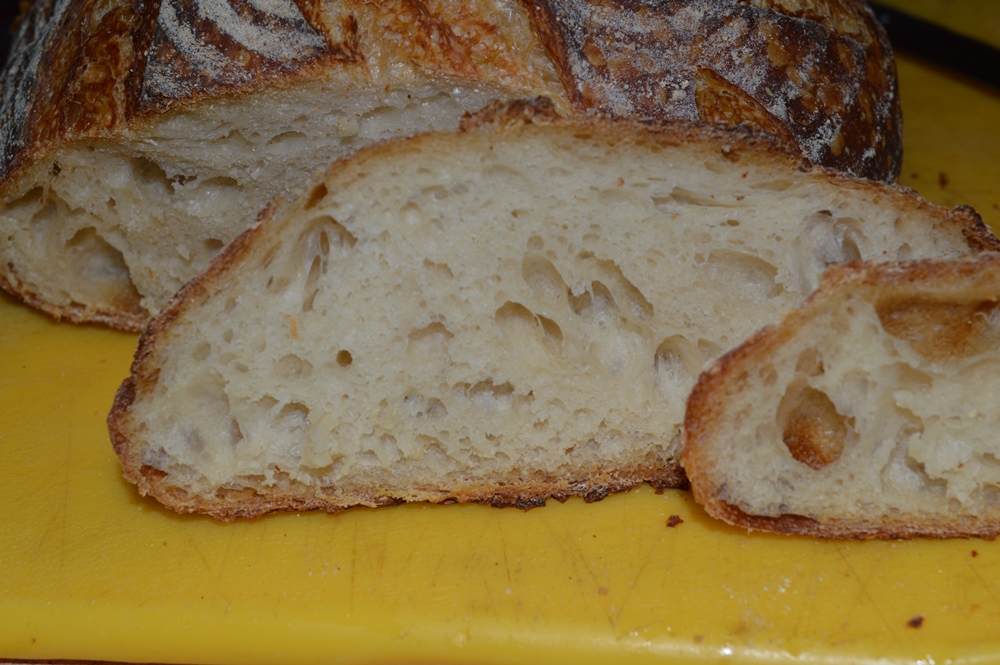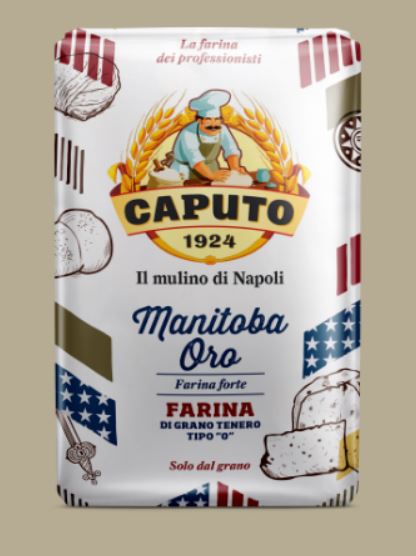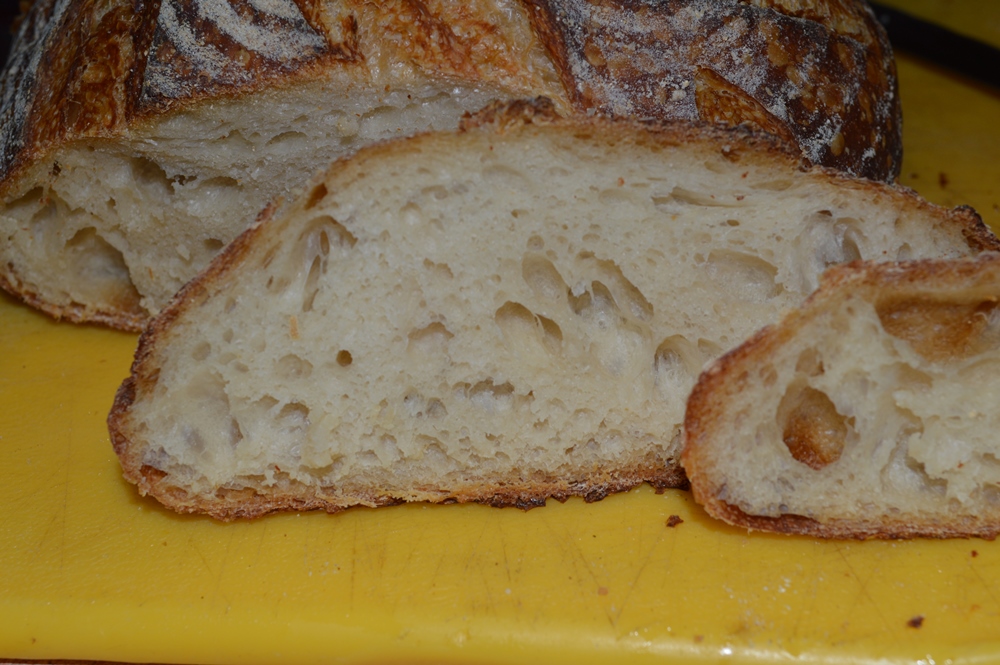 Overall quite happy with this flour as it works out at $A3.00 a Kg when buying the 5 kg bag