New flour and then the bulk that ran away...
I am tinkering with different flours and methods and one of them is to develop gluten for my weekly handmixed 4kg batch as close to a window pane as I can.....without having a mixer for now...
Carole aka DesigningWoman kindly recommended some videos from the Ecole International de Boulangerie for 'petrissage manuel en masse' which is basically manual mixing with folding and slap and folds...BUT I love in particular what he does when he divides and layers the dough pieces during slap and folds...
https://www.youtube.com/watch?v=FkvjdqkZWqg [1]
I also used Shipton Mill Swiss Dark Flour for the first time (and as it was said to be low on gluten) mixed it with their strong Canadian flour. Here are my loaves: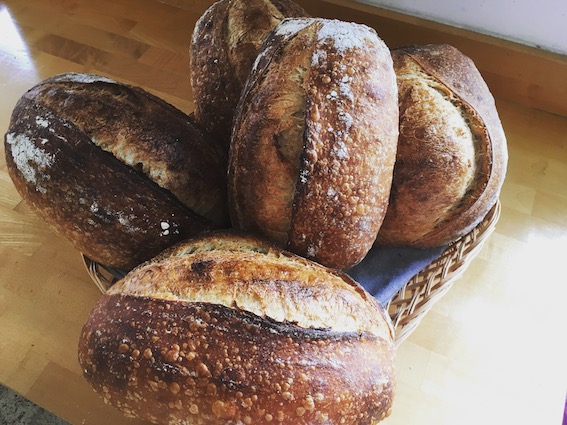 Luckily I made a 'spare' one to check out the result as all the others were given away and one  in particular bloomed amazingly and made my day.....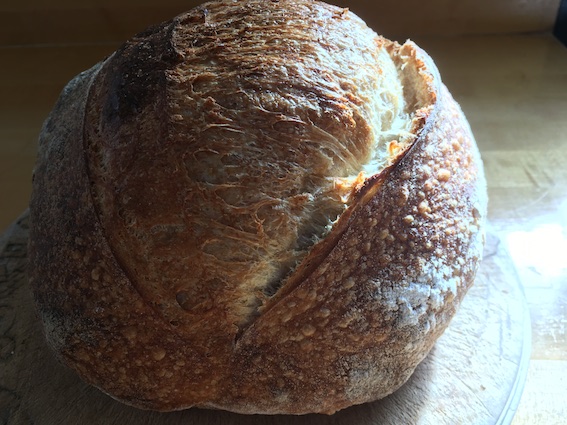 I also find that cinching gives me a more open crumb and as the bulk rise went to at least 80%ish  as I was running late in a meeting it was a hell of a proofy dough...
Happy baking.... Kat