February 13, 2008 - 3:49pm
Reinhart -- Alas, right about fresh flour
When I first read Peter Reinhart's Whole Grain Breads [1], I discounted a passage in which he writes about home grinding. I wish I could find the exact quote, but essentially, he says that while fresh flour tastes wonderful, it needs to be used within 7 hours or so of grinding -- otherwise, one needs to wait 2 weeks because enzymatic activity will hamper performance. After two weeks, the process is finished and the flour will perform well.

I didn't believe him ... but then I made another loaf of oatmeal bread [2] from the leftover flour I'd ground up Sunday night. Everything about the two breads is identical except that in the first photo, the flour was used 1 hour after grinding and, in the other, the flour was used 2 days after grinding.

Check out the difference:

With flour that's 1 hour old: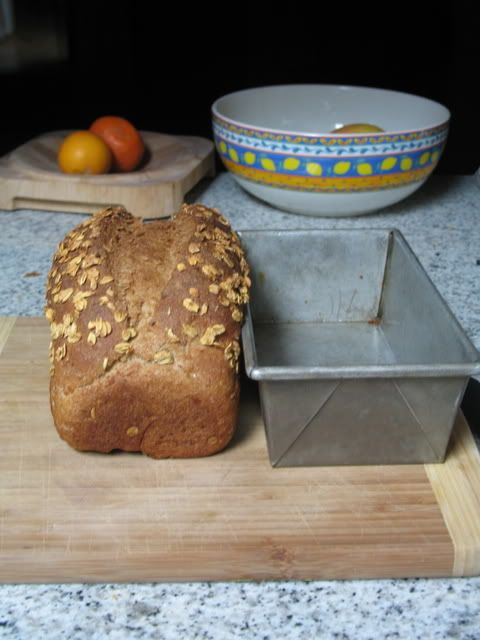 And two days old: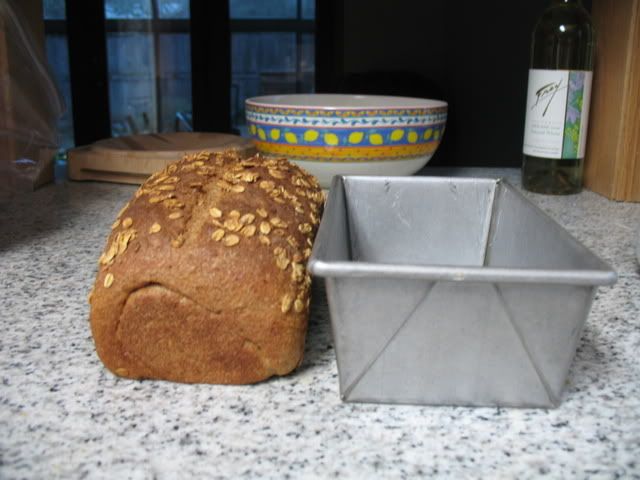 Both loaves tasted great, but I think you'll agree, the fresher flour definitely saw better oven spring and a higher rise.

Peter Reinhart, I'll not doubt you again ....