New Year's Eve Pizza Tradition
New Year's Eve Pizza Tradition
Here it is…another year gone by so fast Lucy nearly missed it entirely.  It was good one to remember though with our daughter getting married and her and her new husband here for the end of year pizza tradition…and this time he got to form the pies while she got to top them!
My SIL get me the instant pot for x-mas and my daughter got me the induction cooktop that I used to make the pizza sauce this time.  Instead of taking 4-5 hours on the cooktop it was done in 2 hours and every bit as good.
This year's pizza dough was an 8% pre-fermented flour, 100% hydration, poolish made with a pinch of instant yeast. and left to sit for 3 hours.  No whole or sprouted grains this time.  The dough flour was 2/3rds Winco High Gluten and 1/3 Albertson's bread flour. Overall hydration was 72%.  We like this combination for tough, no holes, elastic yet extensible dough perfect for the extreme thin pizza crust we love.
I smoked the fresh: hot Italian sausage, yellow onions and crimini mushrooms for an hour and half just like my idol Chris Bianco does for his world best pizza at Bianco's Pizzeria.  The other toppings were red, yellow and orange bell peppers, very thin smoked pepperoni, shredded mozzarella, American Grano Padano parmesan. And fresh basil for garnish.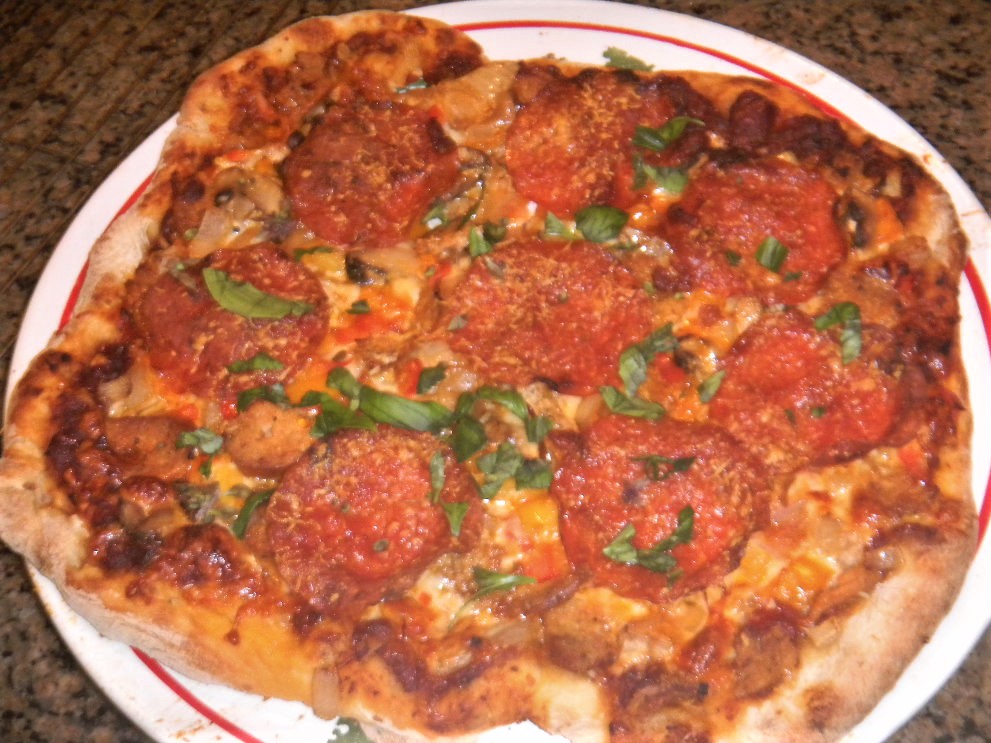 I forgot that my round stone was broken so the pizzas baked on it got stuck in the broken crack and ended up misshaped after trying to spin them at the 5 minute mark and get them out of the oven and they stuck to the opened crack.  Bit, the taste was just about the best we have ever made and that is saying something.  They crust were perfect - no sagging or soggy allowed!  It has to be crispy, thin and un-foldable.  New Yorkers would maybe prefer their fhicker, soggy,floppy kind and hate our favorite.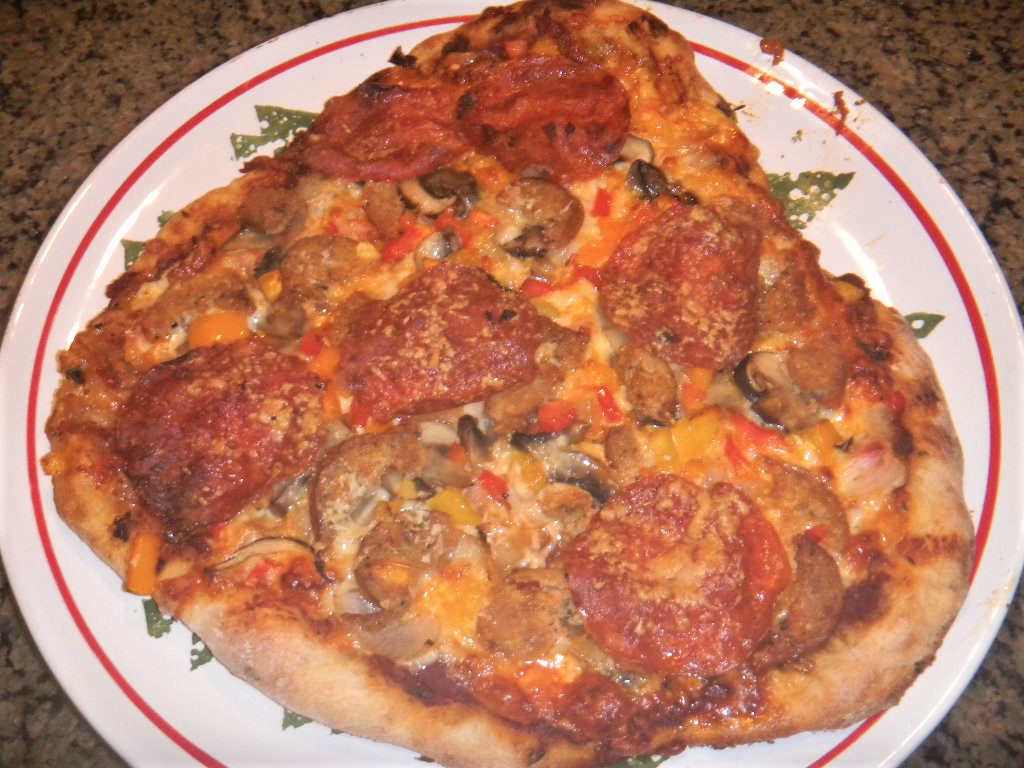 Someone stole a crispy pepperoni to show what was underneath..... but it wasn't Lucy.
What makes the crust so good is the fresh rosemary, rehydrated dried tomato and fresh mince garlic added to the dough with a bit of EVOO and then it being retarded for 18 hours in the fridge after the bulk ferment.  The smoked toppings just put it over the top, making for a perfect last meal for the year end ….with a nice Chianti of course.  The 4 of us devoured these two pizzas faster than ramming speed.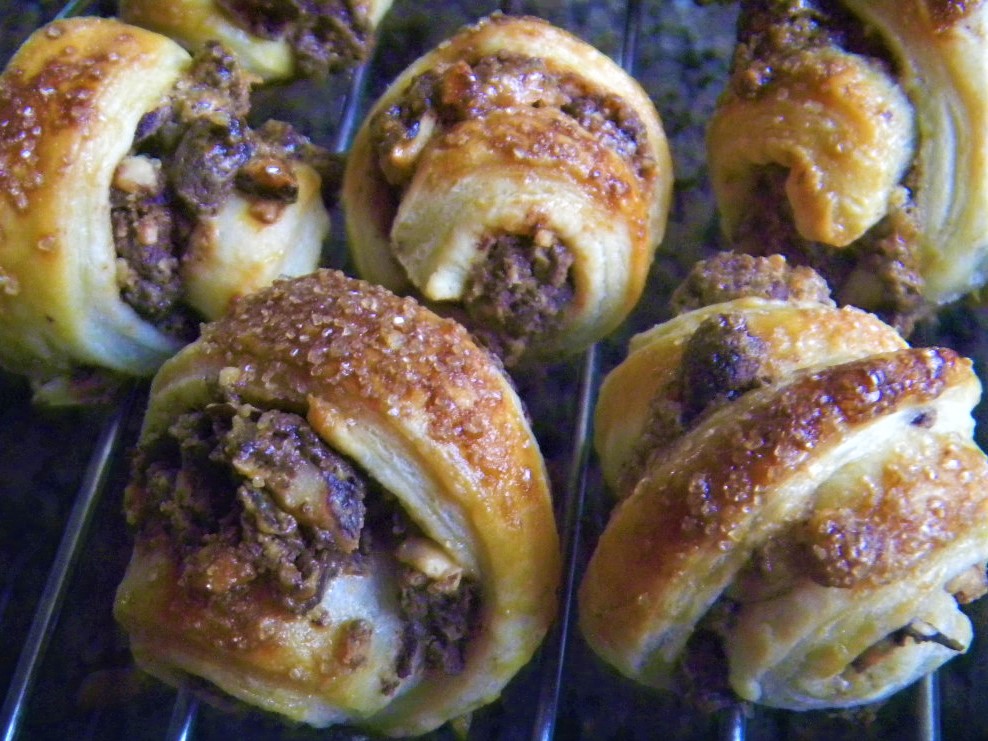 There is still some rugelach left ......but not many
Happy New Year to all Fresh Lofians!