January 1, 2018 - 11:50am
What a Bread!
I could not resist!
And here is mine :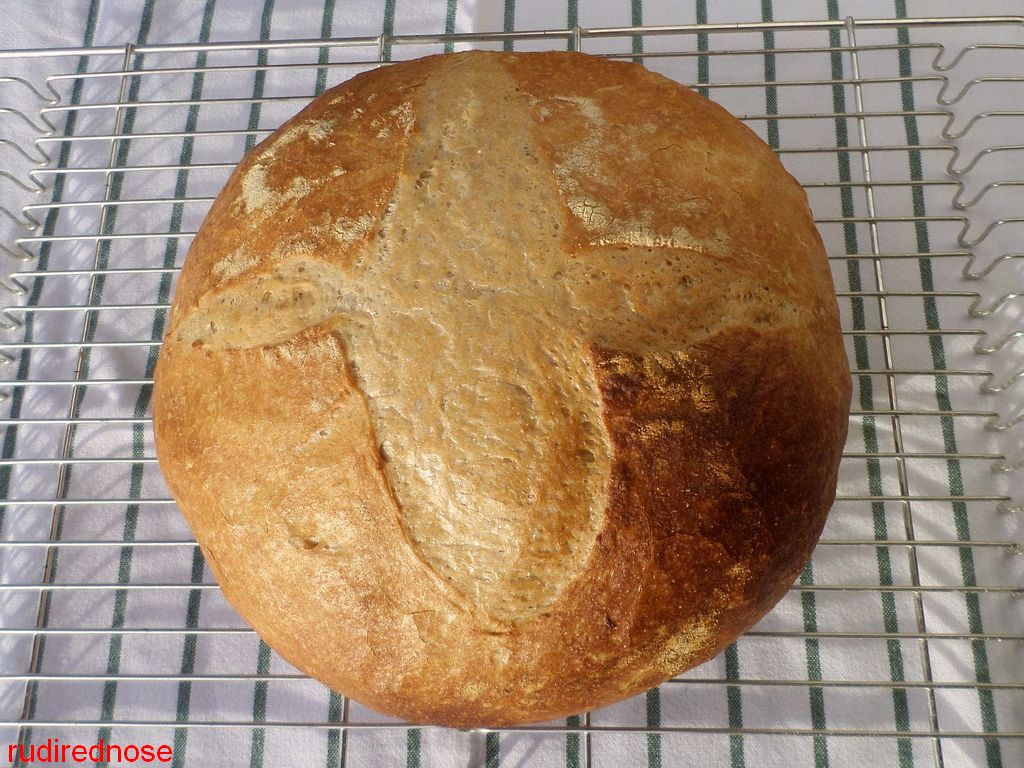 The loaf shaped as boule.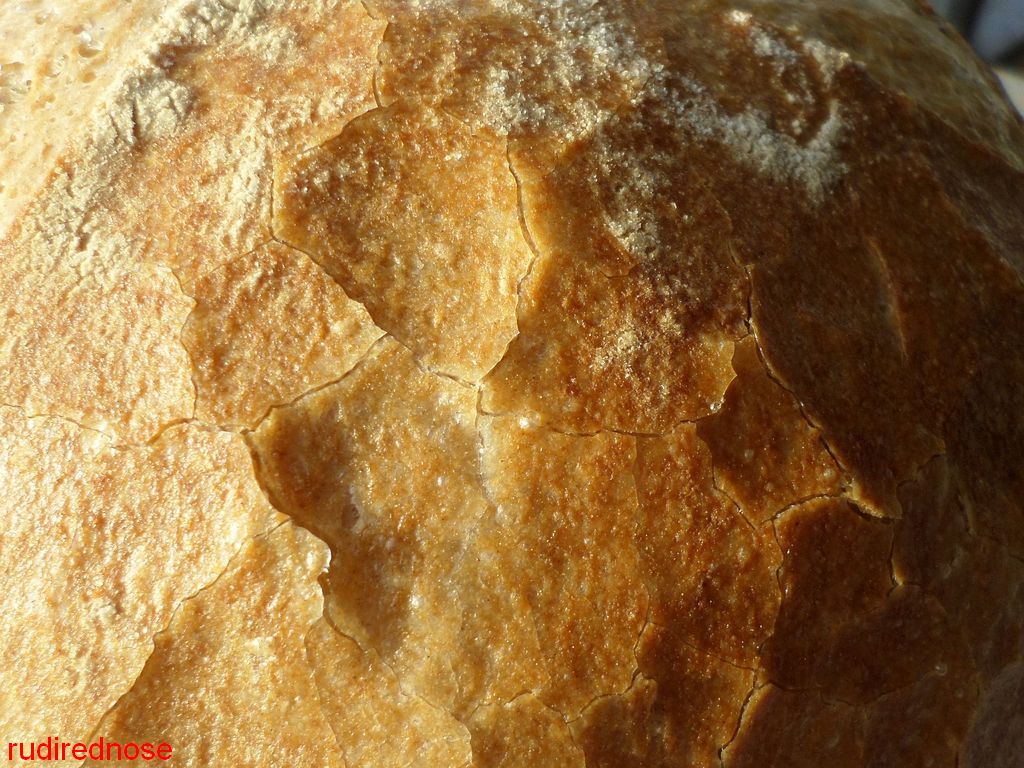 The crackling crust.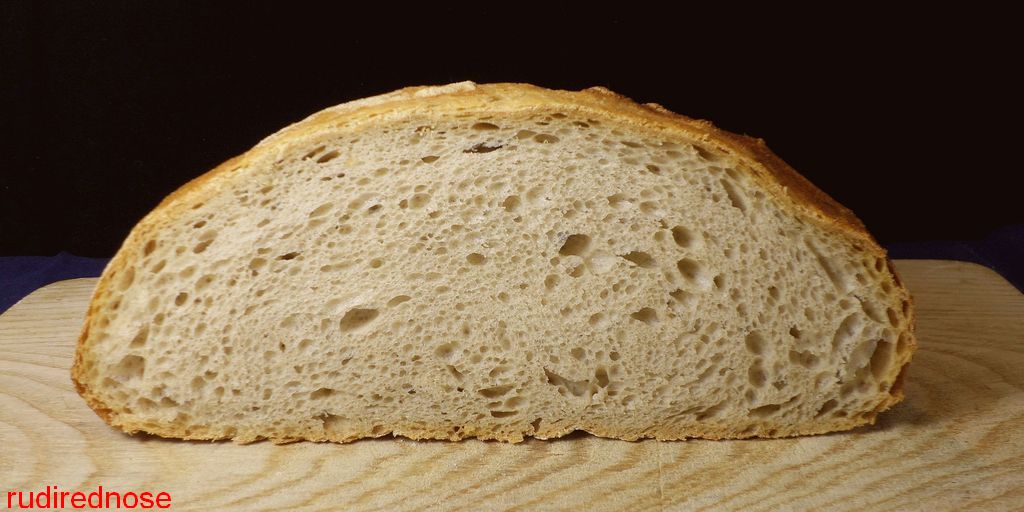 The crumb.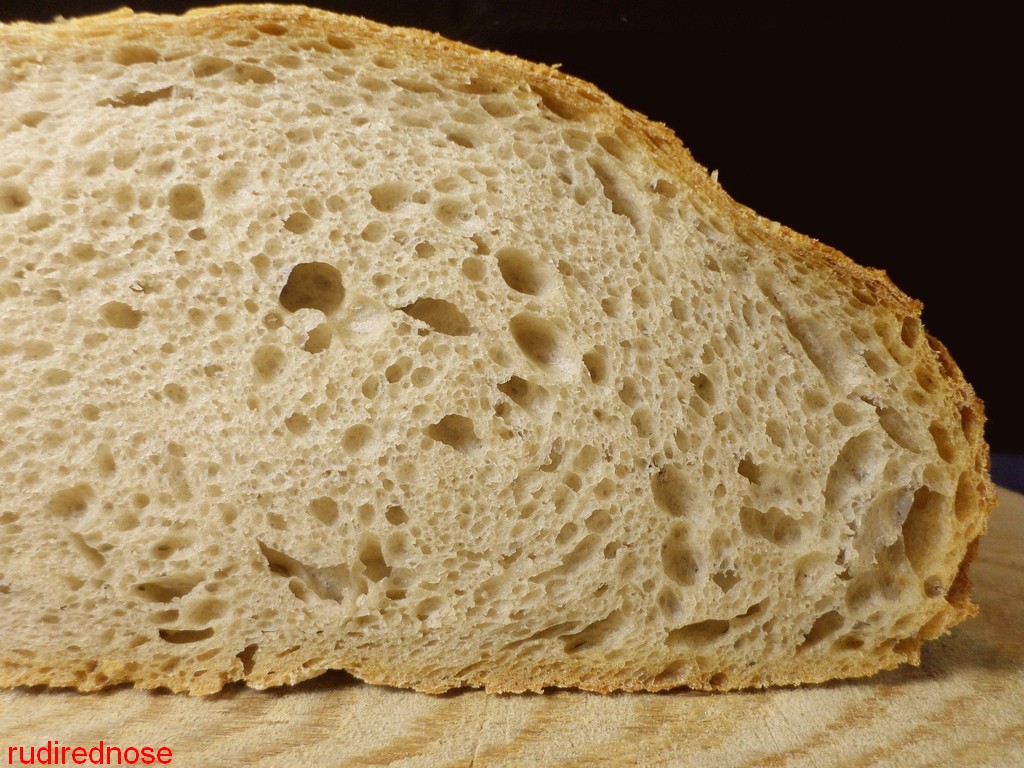 Crumb detail.
 I scaled down the formula to 500 g total flour as allways at the first attempt to a new recipe.
Hydration of the Biga 44.4 %, overall 75 %
I used fresh yeast.
To minimize the problem around the incorporation of the biga into the final dough I cut the biga into little parts and made an "integrated" autolyse (so called by me) for 30 mn with all of the biga, the stoneground flour, and the water. Fore this reason I reduced the final fermentation time to 30 mn. Final doughweight 874 grms.
Baked with 5 mn steam, 10 mn steam+convection (interval 30 % to 70 % in 20 sec.) up to 240°C, steam out and convection for 10 mn 230°C, 10 mn 200°C, 15 mn 170°C.
Great recipe, Thx Abel! And great article to all around the biga! I learned a lot!
And great discussion! Thx all!
rudi