December 17, 2017 - 2:04am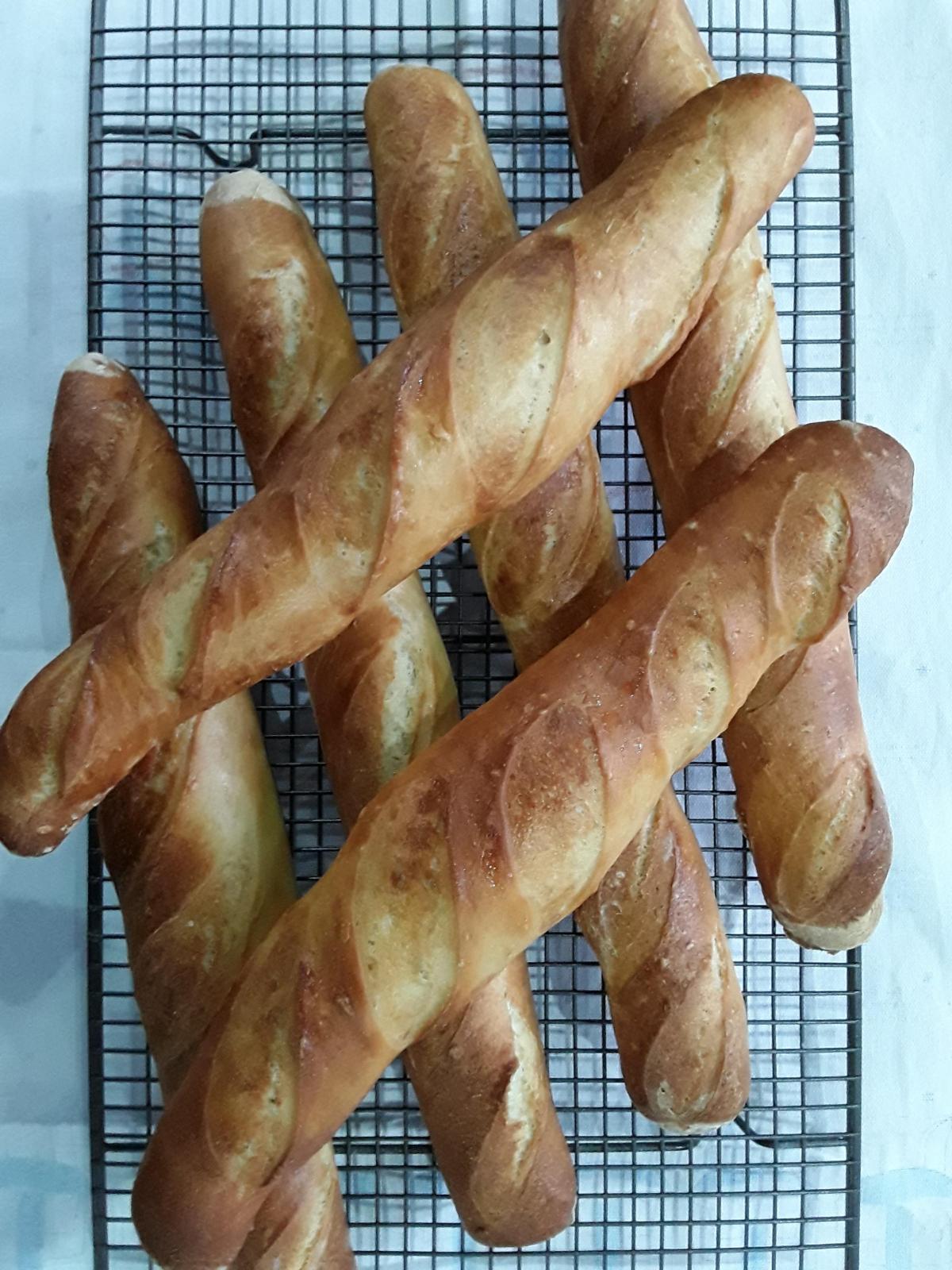 This is a plea for help from anyone out there making French Baguettes regularly. I have been baking them for a while now and have managed to get the right balance between crispy crunchy crust and soft inside. I always use T65 flour. I just can't seem to get them to shine the way they should do. Have you any techniques or suggestions that will help?
French Baguettes
Poolish
165g T65 White Flour
165g tepid water
4g dried yeast
Bread dough
335g T65 White Flour
165g tepid water
7g dried yeast

[1]

7g salt
Method – makes 3x Baguettes (7PP/100g baked)
Mix the Poolish ingredients the night before, cover & ferment at room temperature, overnight.
Weigh bread dough ingredients directly into mixer bowl onto the Poolish. Mix for 3mins speed 3-4 until you have smooth & elastic dough.
Cover with cling film and leave for 40 mins.
Scrape out onto floured bench and fold dough with 2 book folds, re-cover & re-prove for 40mins more.
Shape 3 batards (280g each), then place baguettes on well-floured couches. Cover with greased cling film & leave in warm place for 15mins.
Preheat oven to 200°C, make several slashes at 45° to perpendicular diagonally along the length each baguette loaf with a sharp knife. Spray with water.
Bake & spray every 10 mins for 25-30 mins at 200°C turning down to 180°C for the last period. Open the oven door for the last 2-3 mins to make crust crispier. Tap the bottoms sound hollow and if not, return to oven upside down for 5 minutes.
Tip out onto a cooling rack and leave to cool.