December 5, 2017 - 5:22pm
Tartine country loaf 1st trial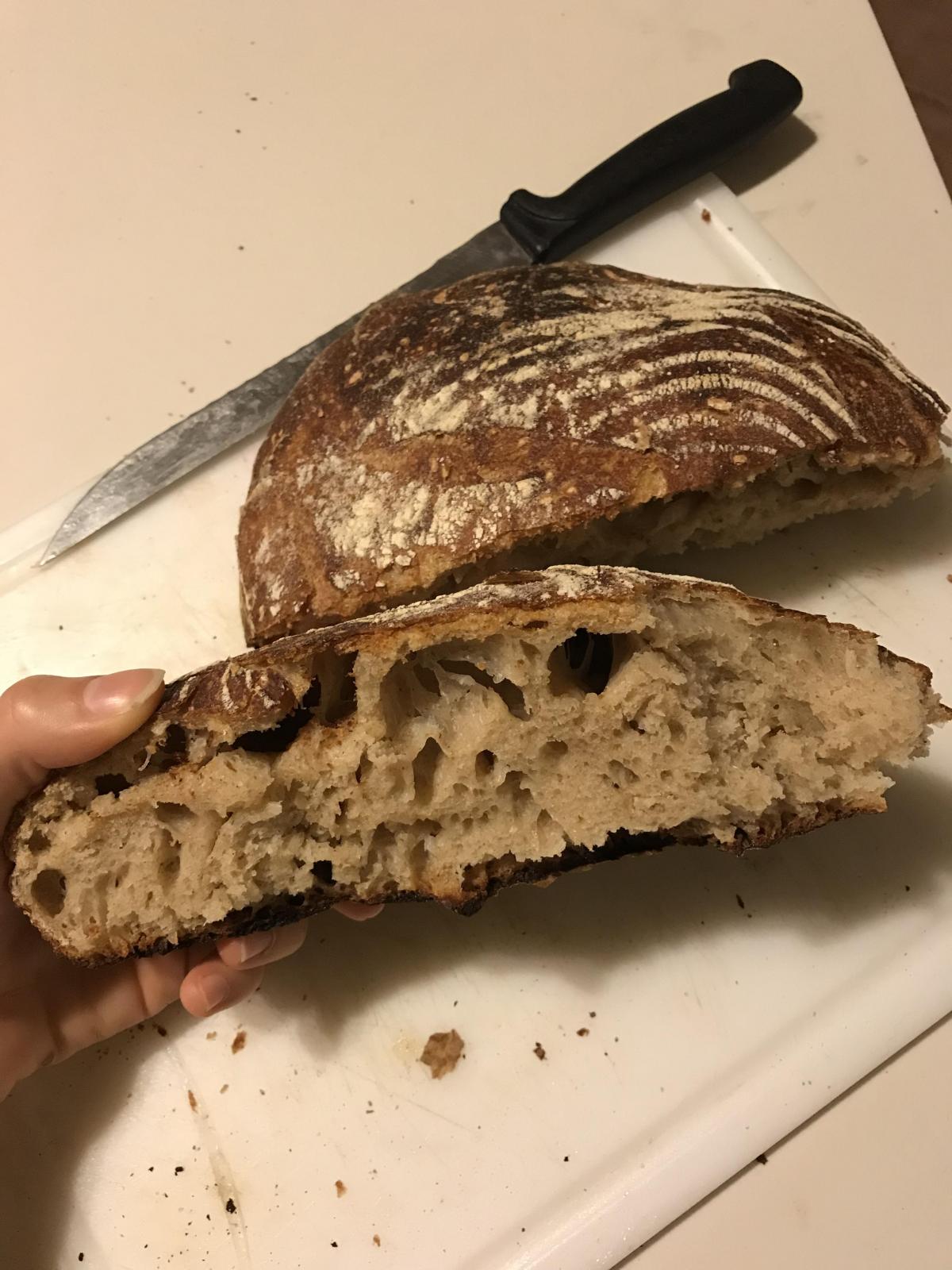 just finished my first tartine loaf! 
Crust is super crunchy which I love, as you can see I got a medium crumb, not fully there yet, I had some trouble with the dough being very hydrated when shaping before bench rest, since it says not to use a lot of flour.
any tips on how to improve it?
Also I noticed it is a bit on the sour side, how do I get it to be a bit less sour And more sweet ?
realy need your advice guys!