October 5, 2017 - 11:11pm
Correcct container for starter in the fridge?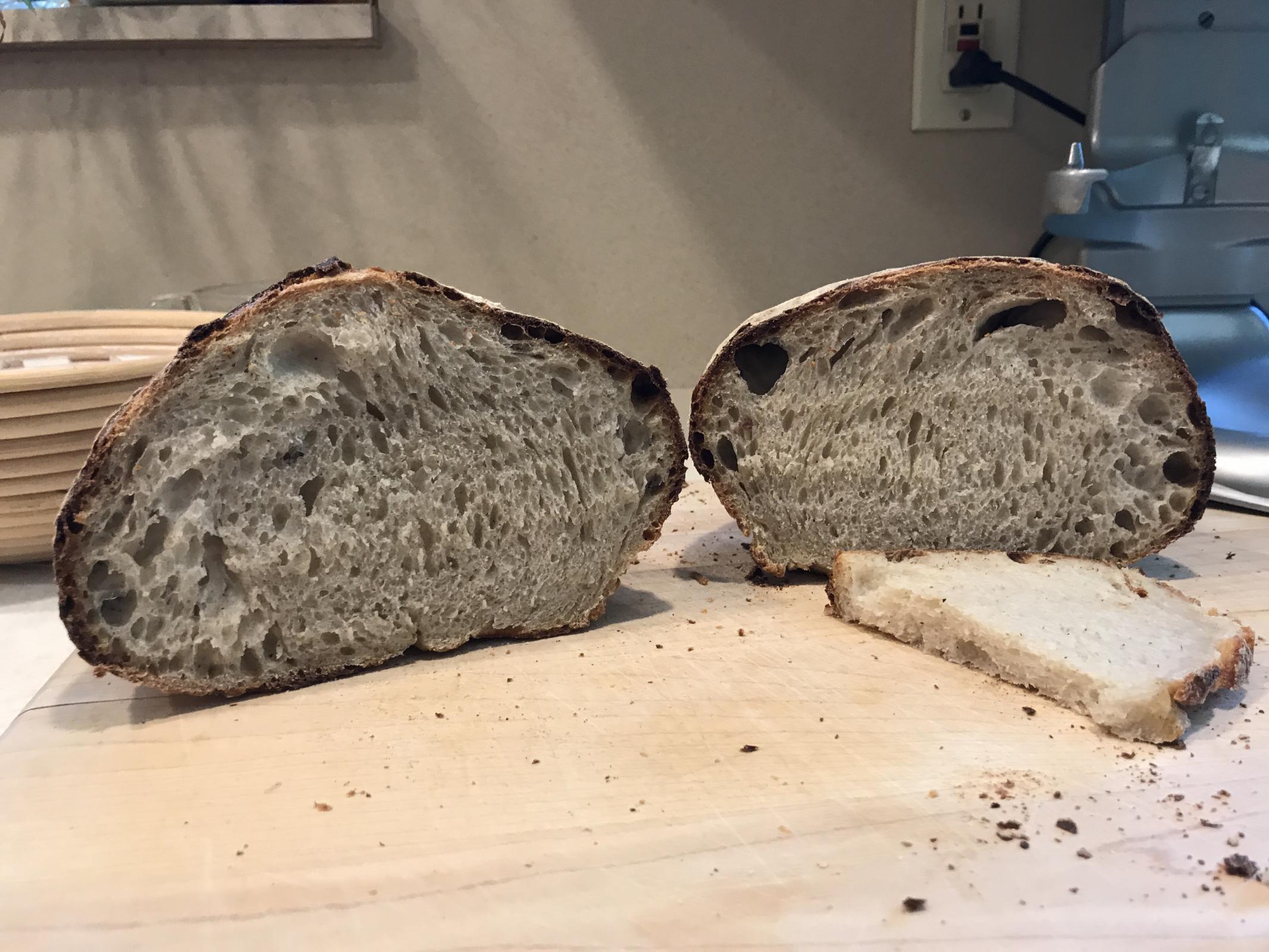 In what container should I use to store my mother in the fridge considering how the humidity level in the  fridge is different then help on the counter? I know to a non airtight container on the counter but what about in the fridge? i feed it every 3-4 days. I have 4 and 6 quart Cambro containers.
I'm working on my mistakes in shaping and proofing, this loaf is my best looking, tastes great, but barely sour. Still, delicious!