November 11, 2007 - 1:50pm
Hm. Yes, must remember to remove the waffle from the oven before stepping into the shower. Does not bode well for this weekend's baking.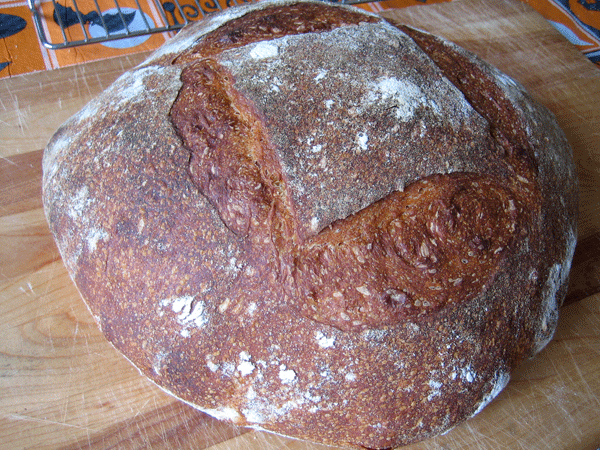 Last week's miche [1] turned out quite well though. And I have a couple of loaves rising right now that I'm optimistic about.
In site news: I just swapped out the Drupal search with a customized Google search. It is hard to beat Google's search algorithm, so I think people will prefer this. Let me know what you think.