October 14, 2007 - 4:25pm
Amazingly nice weather here today. Supposed to be rainy all week, but today was definitely a day to be outside.
That said, while I was planting bulbs I had a loaf rising.
I did a white poolish bread that turned out excellent.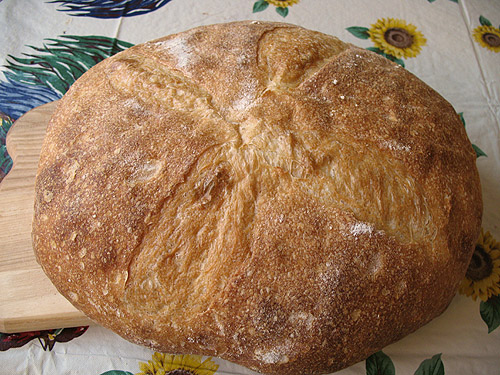 I gave this about 10 minutes in the Kitchen Aid and very little yeast. I was very pleased with the crumb.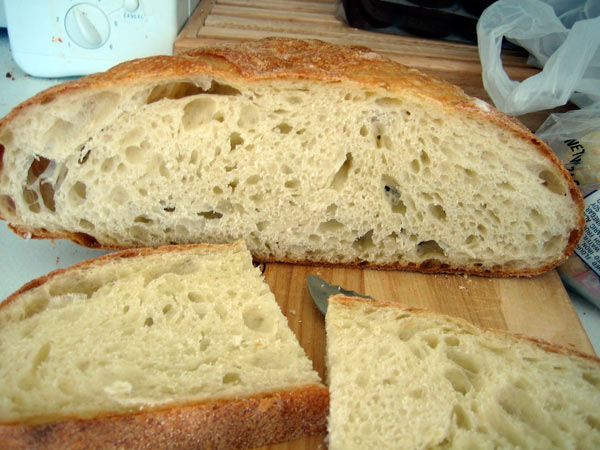 I also made an apple sourdough bread. It was about 15% whole wheat flour.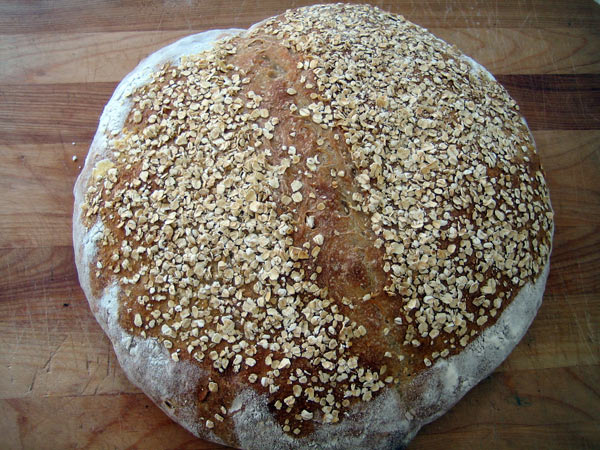 While I had the autolyse going I took a look in Dan Lepard's book and saw his recipe with oats and apples. That sounded good, so I quickly soaked some oats in boiling water and threw them in too.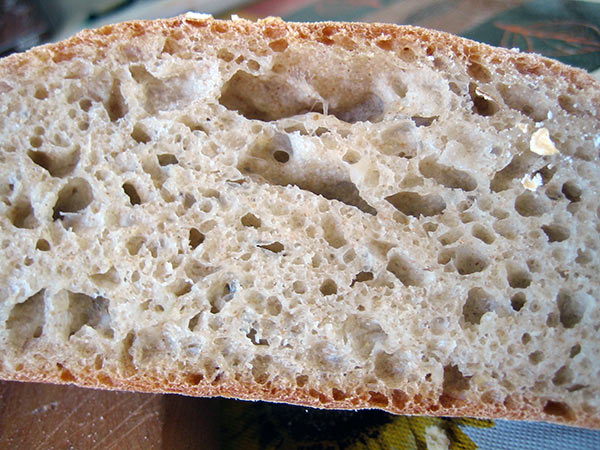 It is well baked and not at all gummy since I accidentally left it in the oven an extra 10 or 15 minutes, but the oats and apple kept it moist inside.