Reheating sourdough bread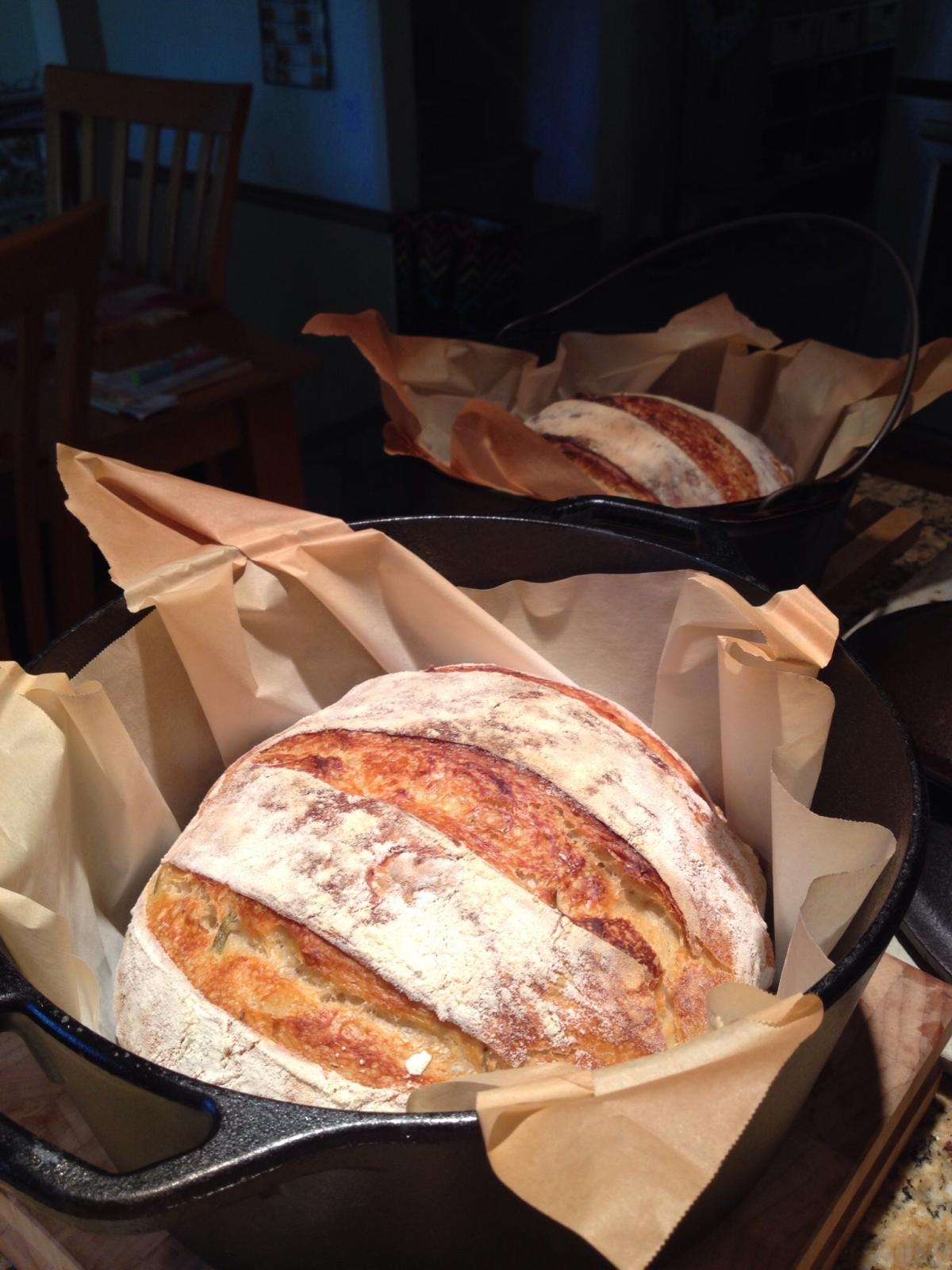 Hi all, 
Quick question: I need to bake six-eight loaves of bread for a family gathering. No-knead, sourdough, some with garlic, etc., Dutch oven variety. I can bake two at a time, but there is no way I can bake that many the day of, and still make the rest of the meal. If I bake them the day before, is there a good way to store, and then reheat, when it is time to eat? Planning to serve with soups, and dipping oils and vinegars.
I have seen recommendations of spritzing with water, no water, in a paper bag, no bag, anywhere from 325-425 degrees...
Thanks all!
Jennie Beth