October 26, 2005 - 8:31pm
Pizzeria Bianco [1]
623 E Adams Street
Phoenix, AZ 602-258-8300
Tues-Sat 5:00PM-10:00PM
Chef Chris Bianco
Of all places Phoenix AZ can boast of the premier Pizzeria in the country. Owned by Chris Bianco, the only pizza chef to win the coveted James Beard Foundation award for best chef of the Southwest (2003).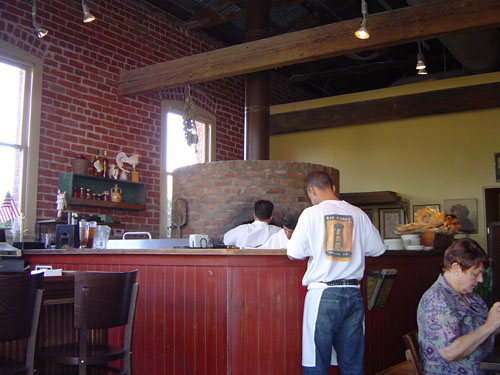 He does come highly recommended:
The Bread Bakers Apprentice Peter Reinhart p.207
"The best pizza I've had in recent years was in Phoenix at Pizzeria Bianco...His is the closest I've had to pizza made in the style of Naples: simple, thin crusted, and baked fast and crisp."
Now if you could only get in.
Wait at the bar for hours.
Hope to be seated.
Order.
Then...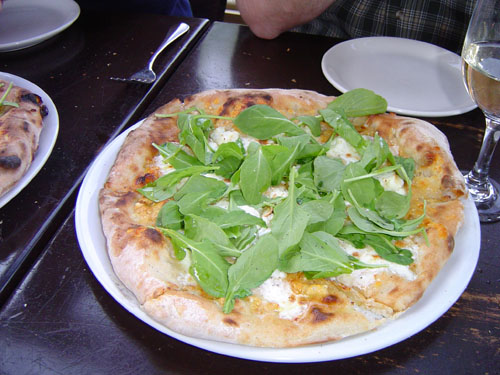 This also is the same Pizzeria rated best in the US by NYC food critic Ed Levine in "
"Pizza A Slice Of Heaven" which had everyone in NY crawling with envy and slighted. quote: The definition of a perfect Pizza. 2005