We 3 gmas made HOT CROSS BUNS!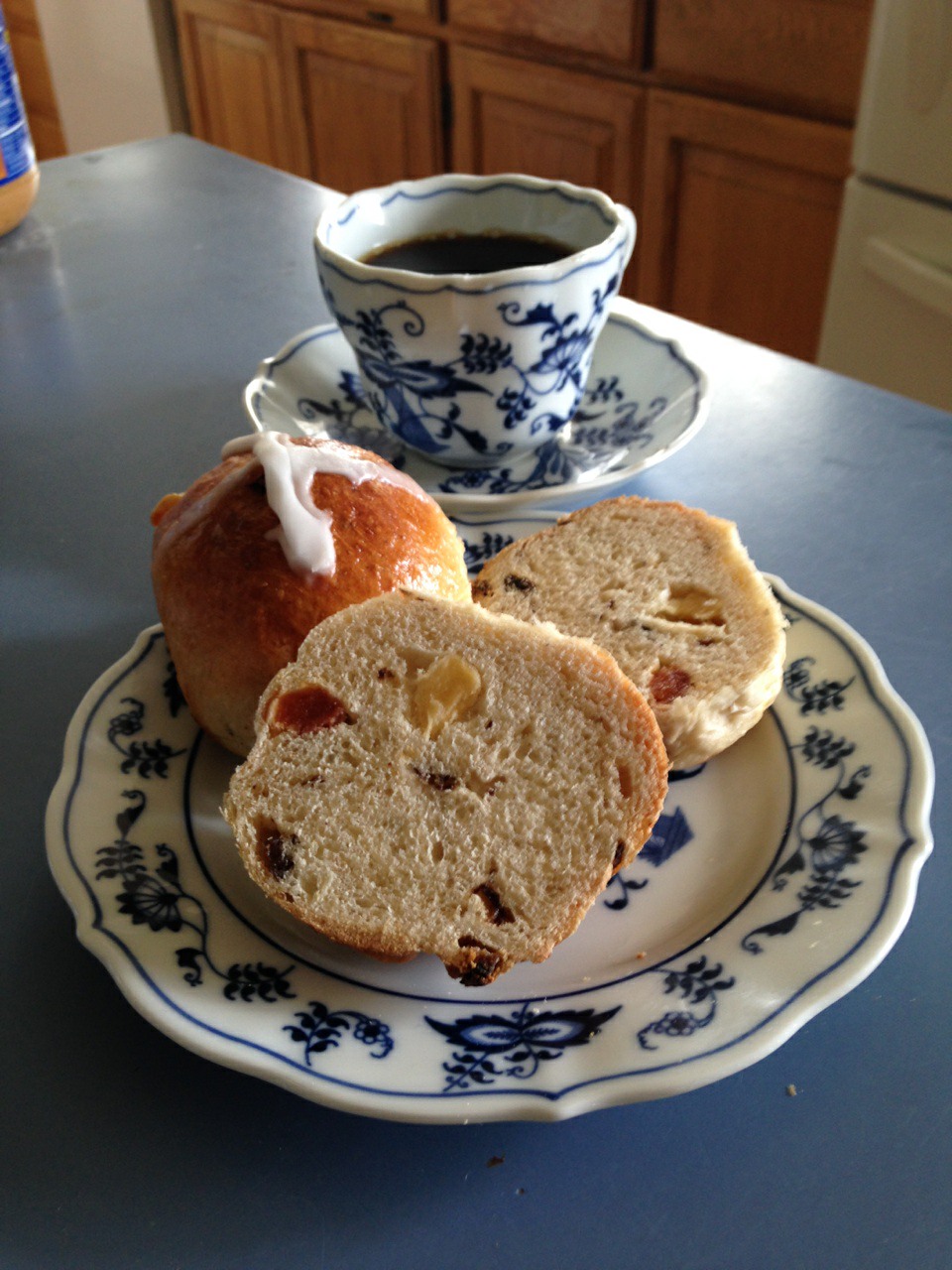 Happy Easter! We made hot cross buns for Good Friday and really enjoyed them this year. The lead in picture is Barb's all set up a little coffee break.  
Helen's hot cross buns look great in her picture below.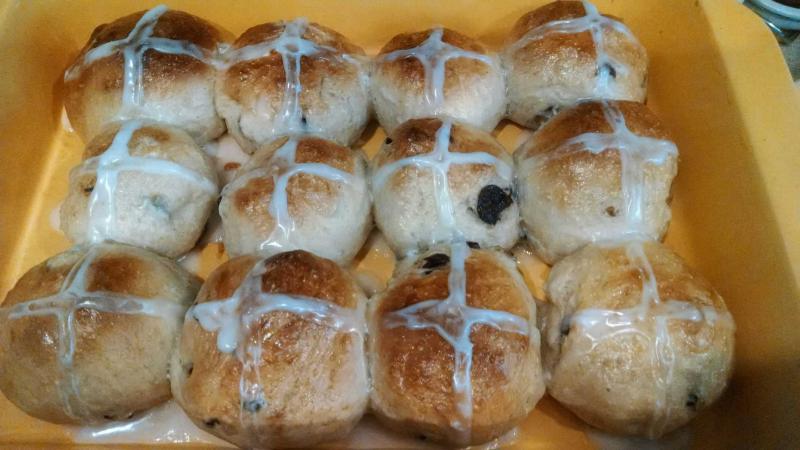 Those look yummy... I haven't figured out how bakeries get the glaze to not melt EVER...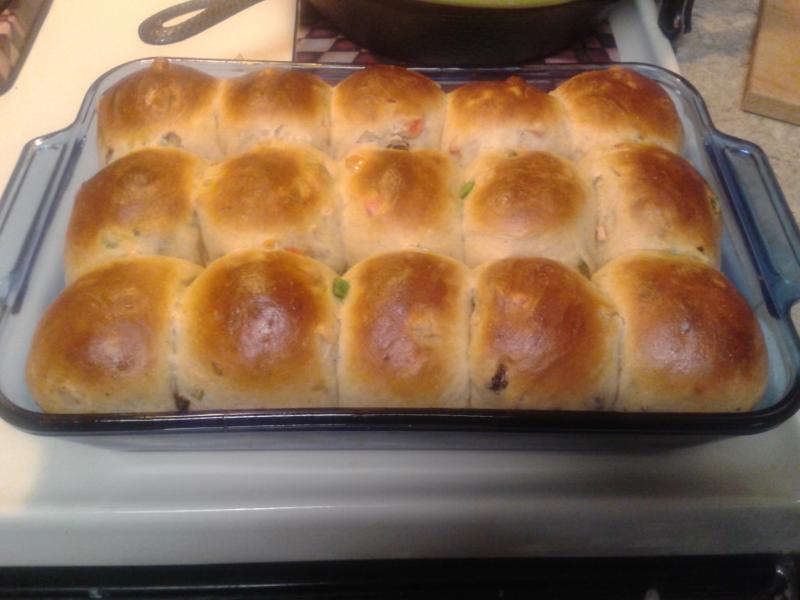 My HC buns rose much better this year. The recipe I used had 2 t. of yeast AND 1 tablespoon of baking powder... so I guess that was the difference.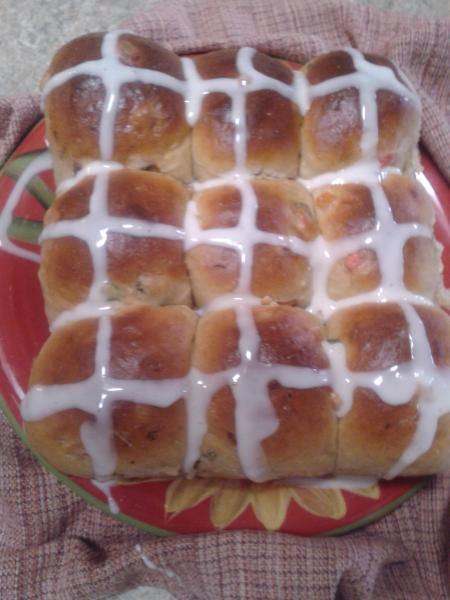 My glaze was a little wet and I made a little too much... so I went crazy and really glazed a few...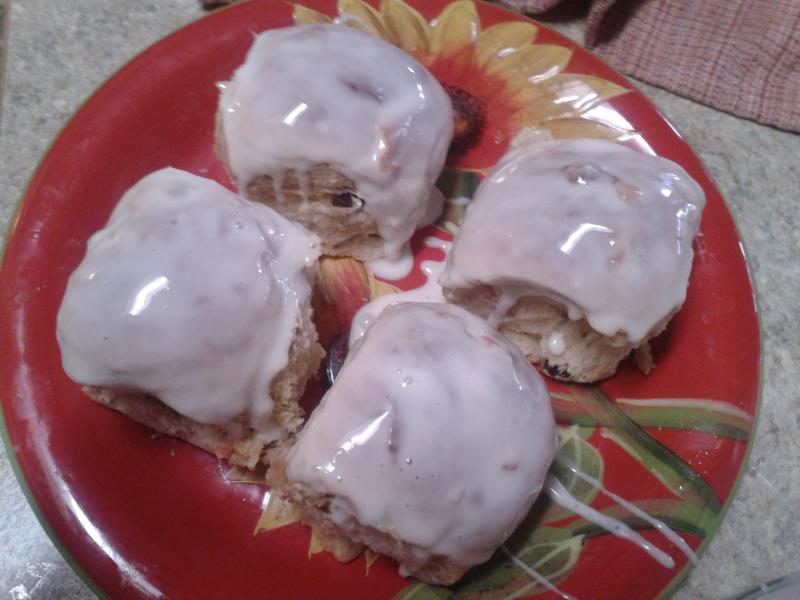 They sure were good this way!!!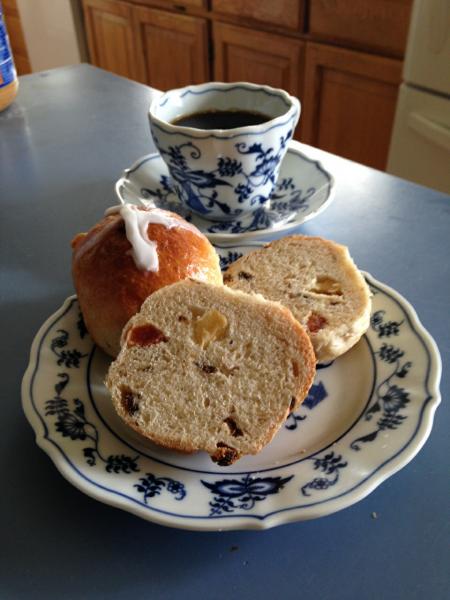 So settling back with a cup of coffee and our feet up - we took a break and then got back to baking breads, Alaskan Sourdough, Sourdough dinner rolls, Pretzel rolls and cookies... I was really a week long sister bake with pictures and texts and recipes flying back and forth at cyber speeds . We had a great week and great fun together, as always!
Happy Baking and Happy Spring!
Barbra, Diane, and Helen