While I'm raising my first sourdough starter, it won't be ready for another week or so,
I thought I'd try a loaf with a little Rye and Whole wheat.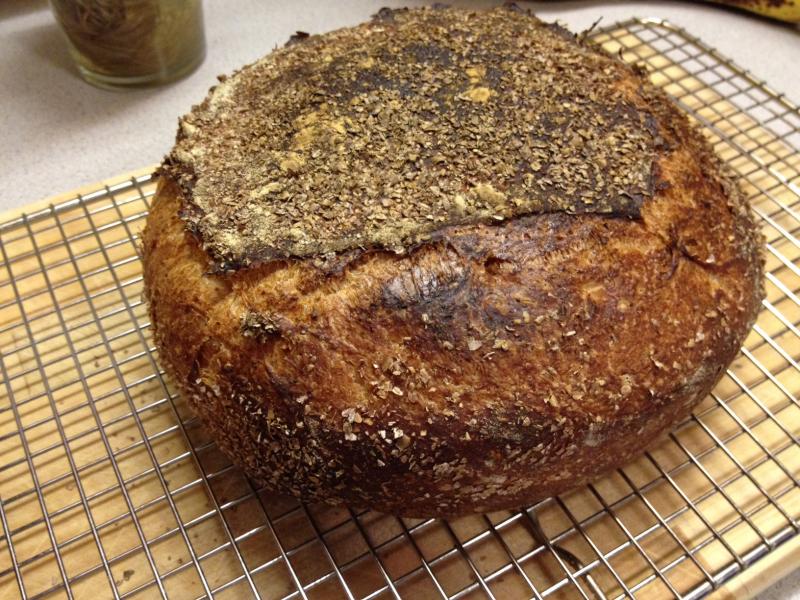 My "formula" was:
40g Rye flour
40g Whole Wheat flour
420g KA Bread flour
350g water
10g salt
1/4 tsp dry active yeast
-Autolyse for 30 min
-Pincer mix in the yeast and salt.  I added the salt on top of the dough during autolyse and dissolved the yeast in a tbsp of water.  I think I read that you need to compensate a little to achieve hydration % when working with Whole Wheat and/or Rye.
-4 rounds of half hour S&F.
-1 hr bulk rise, followed by 26 hours in the fridge...mostly because I got a new job and had to work, which threw off my bread baking schedule.
-I shaped loaf directly out of fridge and let proof for 1 hr.
-Baked loaf at 500 degrees covered 30 min, dropped temp to 450 and finished uncovered for 30 min.  Internal temp read 210 on removal from oven.
I tried to go a little darker on the crust.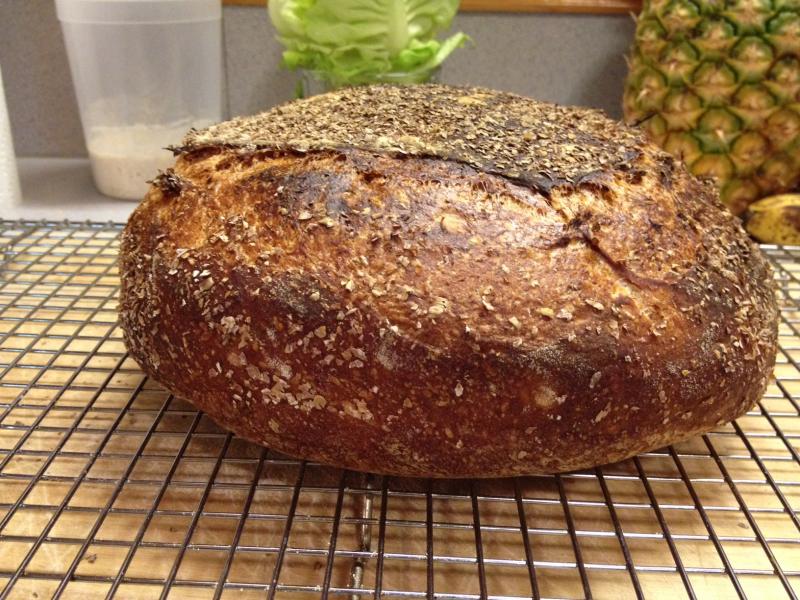 Crumb shot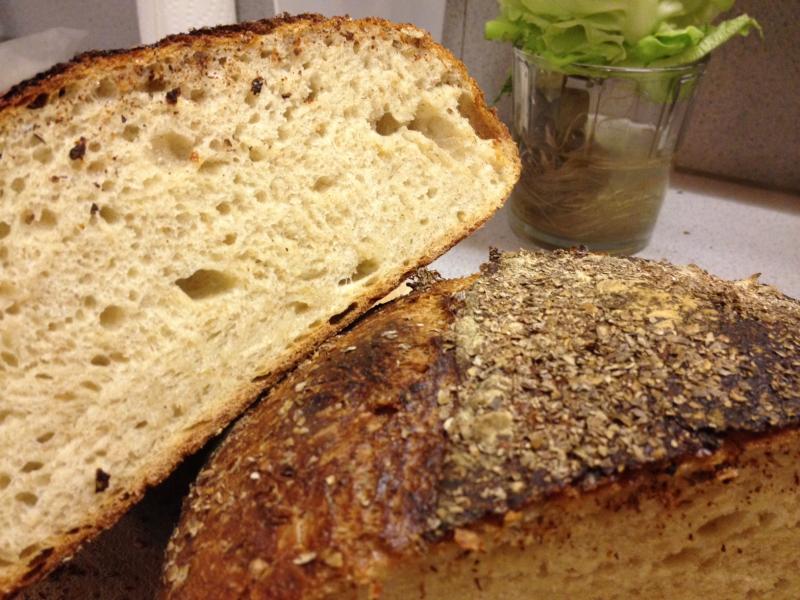 BLT shot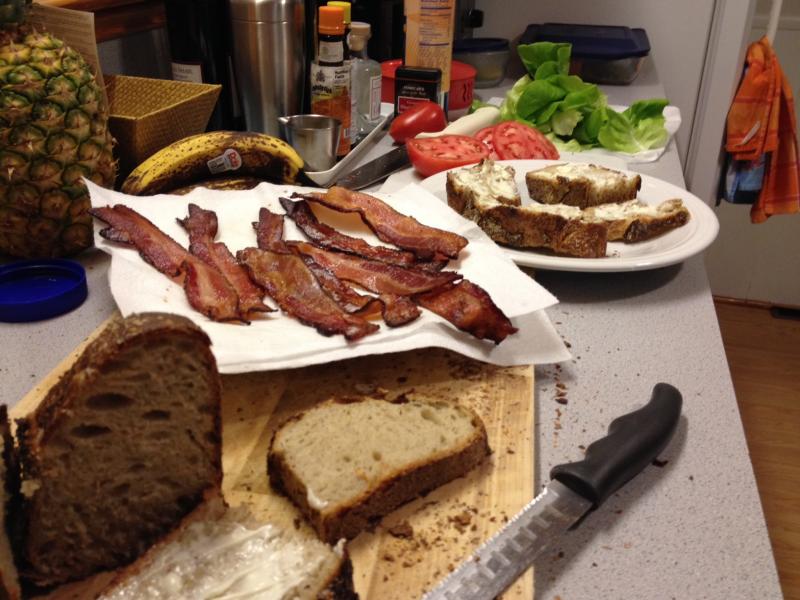 Over all I was satisfied with the loaf despite my amateurish score job, but what ever.  It tasted really great and made the best sandwiches and my wife was happy.