Weekend Sourdough - Pre-heat comparisons & Baking Steel
I have been reading a bit about the various ways in which home bakers use a cast iron combo cooker to produce some spectacular loaves, and was struck by the posts by people who skip the "pre heat" step (either for safety or fuel efficiency purposes), and seem to see no issue in the final bake.  Given it would seem much easier to work with a room temperature combo cooker vs a 500 degree version, I wanted to do a side by side comparison to see if there was much of a difference in the finished product.
On Saturday morning, I mixed a levain from my usual starter for a larger batch of bread – enough for 4 loaves – with the intention of baking them Sunday evening.  The formula is very close to the Tartine country loaf, though it has a relatively high hydration (81%).  I shaped two boules and two batards (the later I still find tricky with such a wet dough).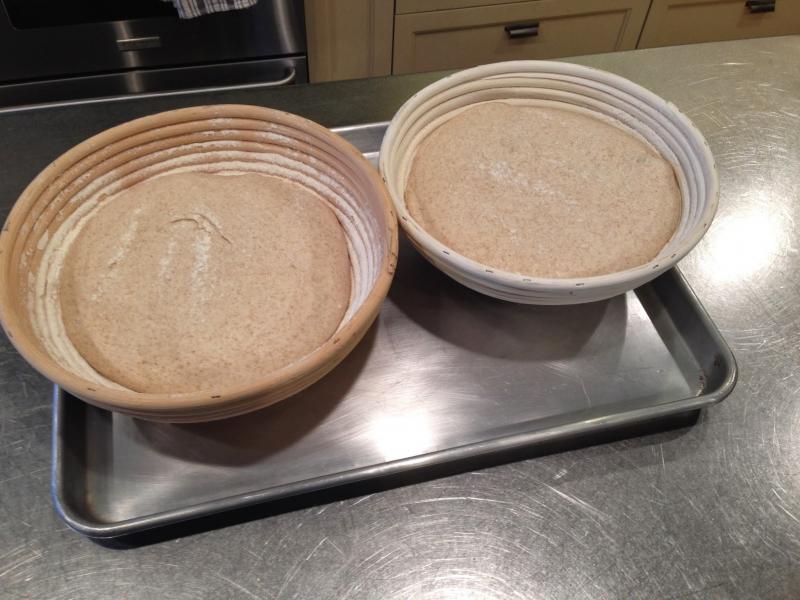 I pre-heated the oven to 500 degrees and loaded it with the baking steel and one of the combo cookers for 45 minutes.   I then loaded both boules into the combo cookers straight from the fridge -- one hot, one room temp – slashed, and put in the oven, lowering the temperature to 475. 
After 20 minutes, I removed both lids and baked for about 20 more minutes.  The difference was interesting and noticeable.  The loaf in the pre-heated combo cooker had more desirable oven spring and gringes, with a shape/form I have come to expect from this recipe.  The loaf from the room temperature combo cooker seemed to have expanded more slowly in the cooker (as expected?), with no gringe, though it did have about the same expansion and height as the loaf pre-heated cooker.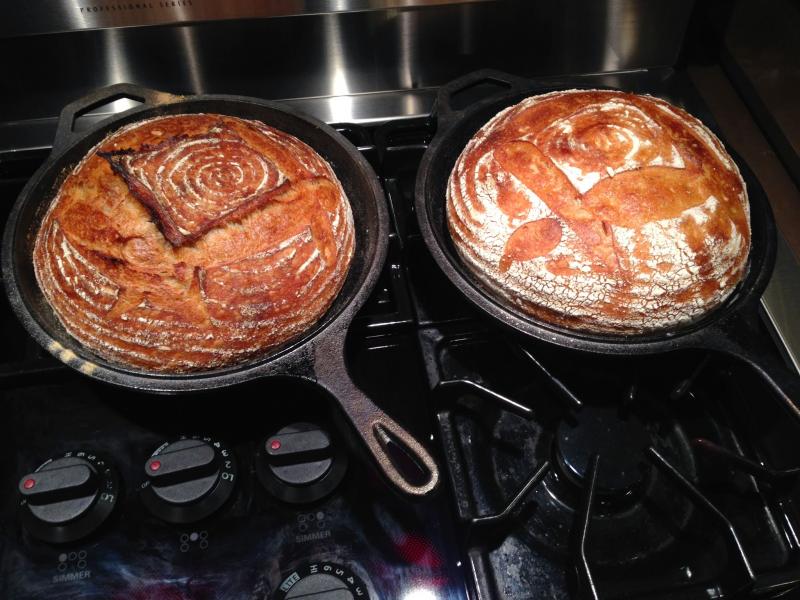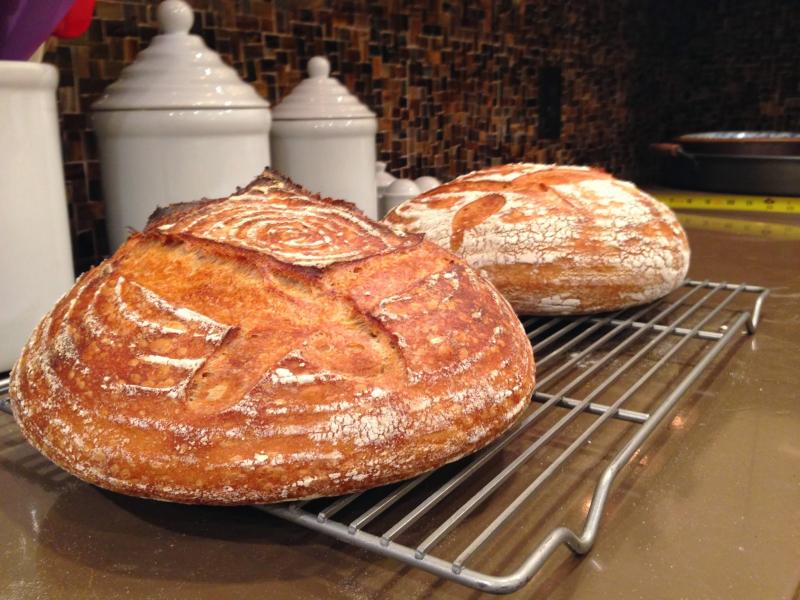 I haven't cut open the loaves just yet so can't compare the crumb, but all in all, I prefer the loaf from the pre-heated cooker, so will likely stick with this method.
With the remaining dough (still in the fridge), I baked the final two batards on the baking steel at 460 degrees, steamed for the first 15 minutes, and then 30 more minutes until it hit the color and internal temp I was shooting for.  Despite the shaky shaping, both batards seemed to pop more than the boules.  I'll report back on any differences in the crumb when I crack them open later this week.