February 24, 2014 - 9:03am
Opening a Sourdough Bakery in Cambodia
Hello guys, hello gals,

It's been a long while, hasn't it? Well, I can tell you now that I've been busy. Very busy. Soon I'll be opening my own sourdough (micro) bakery in Cambodia, a country situated in Southeast Asia.

Spectacular, isn't it? Or perhaps crazy considering that I've no prior working experience in a bakery.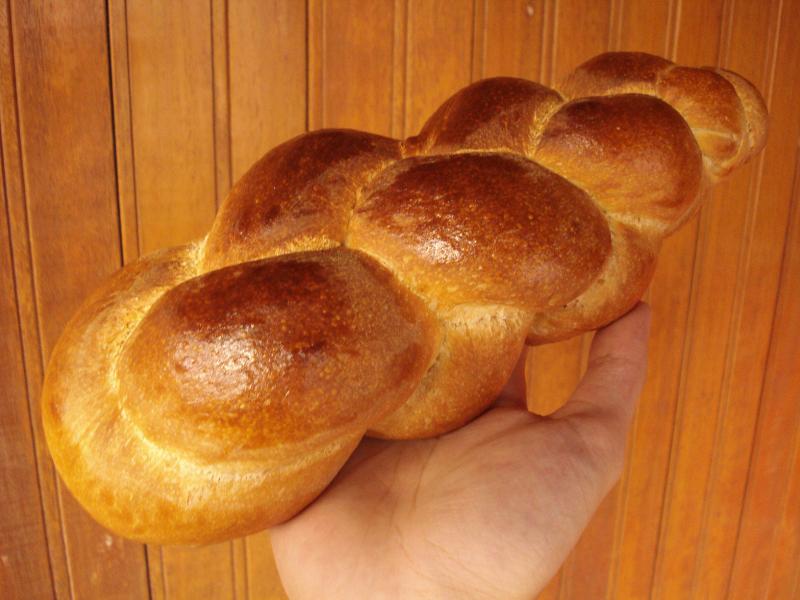 Last Sunday I hosted a bread taste-testing event at my house. I invited a few of my friends and a handful of strangers, keen on getting feedback on my sourdough zopf, mixed nut sourdough, and cashew nut sourdough.

Funny thing, the sourdough zopf was slightly controversial. Zopf is a popular braided sweet bread in Switzerland and highly relished by the Swiss. Zopf is rarely baked in the form of sourdough... and my attempts seemed to have offended my Swiss friends.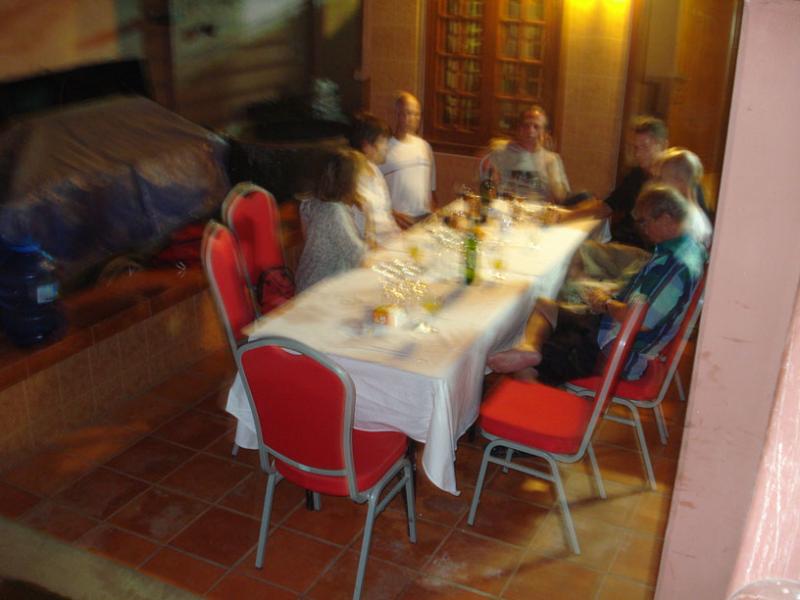 In total, we had 10 taste-testers excluding myself and my business partner. Prior to their arrival, I was anxious. Nearly trembling with fear, actually. Reason being, one participant was a Swiss native (the only person who's familiar with the Swiss zopf), two were retired chefs, and another was a former professional baker (he owned and managed 4 bakeries, and helped opened one of the largest sourdough bakeries in the Netherlands).

Man, oh man... The pressure!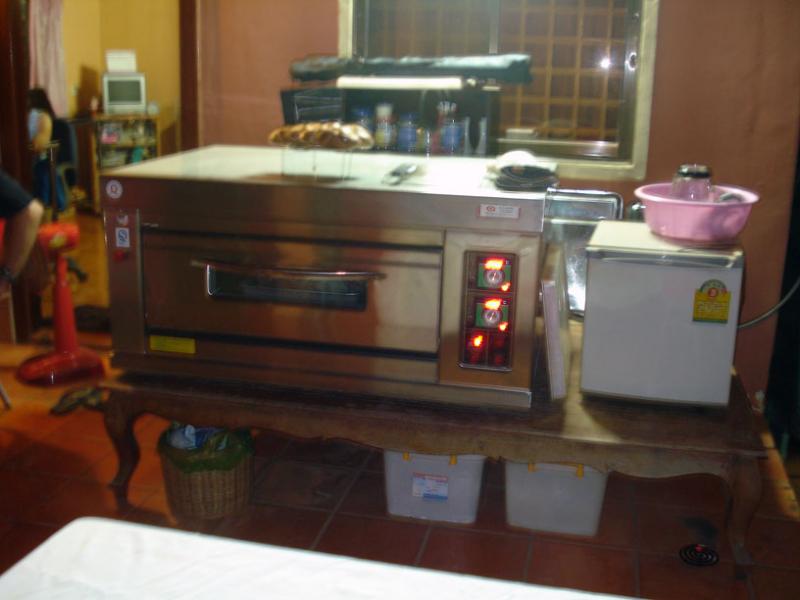 Here she is, our baby... Suzy. She's a single deck oven, convection, no steam injector, and heats up to 400C / 750F in approx. 30 minutes. She's a beauty, despite some of her faults when it comes to bread baking.

Moreover, Suzy arrived only a week ago. I also had never operated such an oven before her arrival. Think about it: can you imagine how stressed I was before the taste-testing?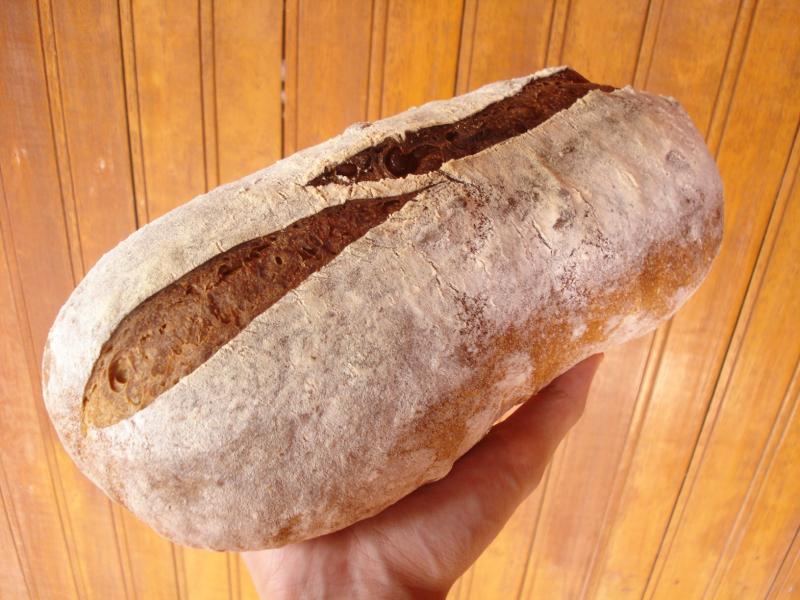 Their critiques and feedback. 

The sourdough zopf was, in my eyes, a failure. Despite that the majority expressed a liking to it, our Swiss guest was disappointed. According to her, it wasn't "fluffy" enough and too bland.

Back to the drawing board.

The cashew nut and mixed nut sourdough, on the other hand, were a hit! Especially the mixed nut, which contained cashews, walnuts, and hazelnuts. With enthusiasm, the ex-pro baker informed me that the mixed nut sourdough had a "very good flavour". Immediately after, he pointed out visual defects on the bread which only a fanatic / professional could detect... Rather than feeling down or upset, I was ecstatic to finally meet somebody who knew a thing or two about bread. In this case, lots of things!





Deviating from the above topic, I'll tell you a bit about my bakery and how I'm evolving as a baker.

The name of my bakery is Bäckerei, German for "bakery". Ironically, we're not a German bakery. We offer "fusion" breads, with major influences from central Europe, combined with ingredients grown in or native to Southeast Asia. As some of you know, I like to experiment and produce non-conventional breads. But something happened... In the past few months I began to appreciate the complexity of "simplicity". Flour, water, salt. Limiting yourself to those ingredients is, in my opinion, challenging... and utterly delicious and rewarding if used correctly. 

As I continue to bake more often for others, I noticed a certain neglect. Gradually, I ignored my preferences and listened to what my friends and the community wanted. They wanted nuts in their bread, so I gave it to them. They wanted a less tangy sourdough---absolutely no problem. Now they're demanding whole rye or wheat breads... Unfortunately, as much as I want to, this I cannot provide. It's practically non-existent in Cambodia, but you can bet your baker's butt that I'll do my best to get it into town.

What does it mean to be a baker? What responsibilities must I fulfill with such a profession? These are questions that I'm beginning to ask myself more and more often... And the more I understand, the more fulfillment I feel. I can tell you now with open honesty, at the taste-testing event, when I saw my friends and guests enjoying my breads, I nearly broke into tears. That's what I worked so hard for. For the dedicated baker, I think, bread is an expression of love, and to have others reciprocate with a full belly and smile is all we ever want.

Thank you for the read, TFLoafers. Until next time... 

Wish you all the best and jolly bakings,

Zita

P.S. I'll be very busy during the upcoming few months. If you'd like to keep updated with my doings, please feel free to visit my bakery's Facebook page and "like" it. There, you will see my progress, including hardships and hopefully many successes.

https://www.facebook.com/SiemReapBackerei [1]