February 22, 2014 - 2:22pm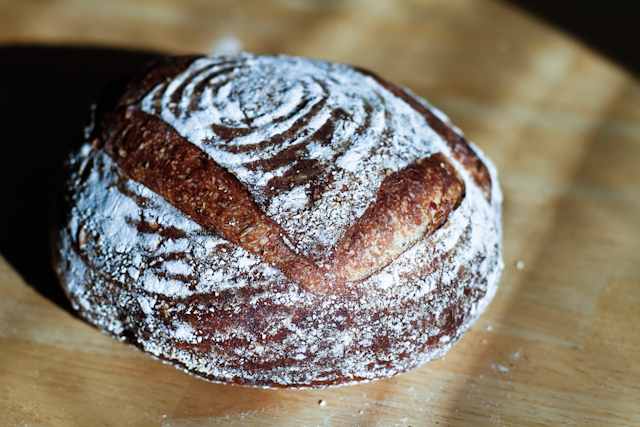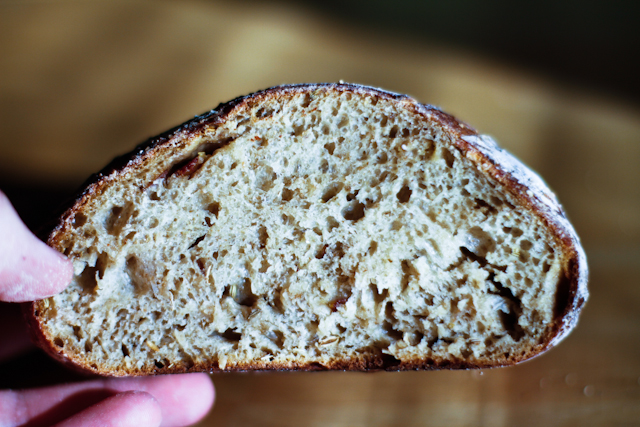 Today I baked off this fennel&date sourdough, 
To make the levain I mixed 10g 100% hydration chef with
                     20g whole rye
                     20g warm water and let it ferment for six or eight hours at room temp, then to that I added 50g whole rye and 50g cold water and fermented that at room temp for roughly 12 hours untill it was right on the verge of falling.
To make the final dough first I toasted some fennel seeds and chopped some fresh dates. Having done that I took
700g KABF (91%)
140g Rye Levain (9% water 9%rye)
546g water (71%)
116g chopped fresh dates (15%)
16g toasted fennel seeds (3ish%
15g salt. (2ish%)
autolyse 1hr
add salt
slap&fold 6min
rest 5min
slap&fold 3 or so min
rest 10 min
stretch&fold a few sets
bulk retard around 20 hrs with one set of stretch and folds about 5 hours in.
scale/shape
proof 3 hrs
bake. around 30 minutes each at incrementally decreasing temps starting at 550 and going to 450
This bread is so darn good, though I did cut it while it was still piping hot (amateur hour I know) and kinda smeared the otherwise a little bit better crumb.