February 15, 2014 - 4:13pm
My first sourdough! Suggestions?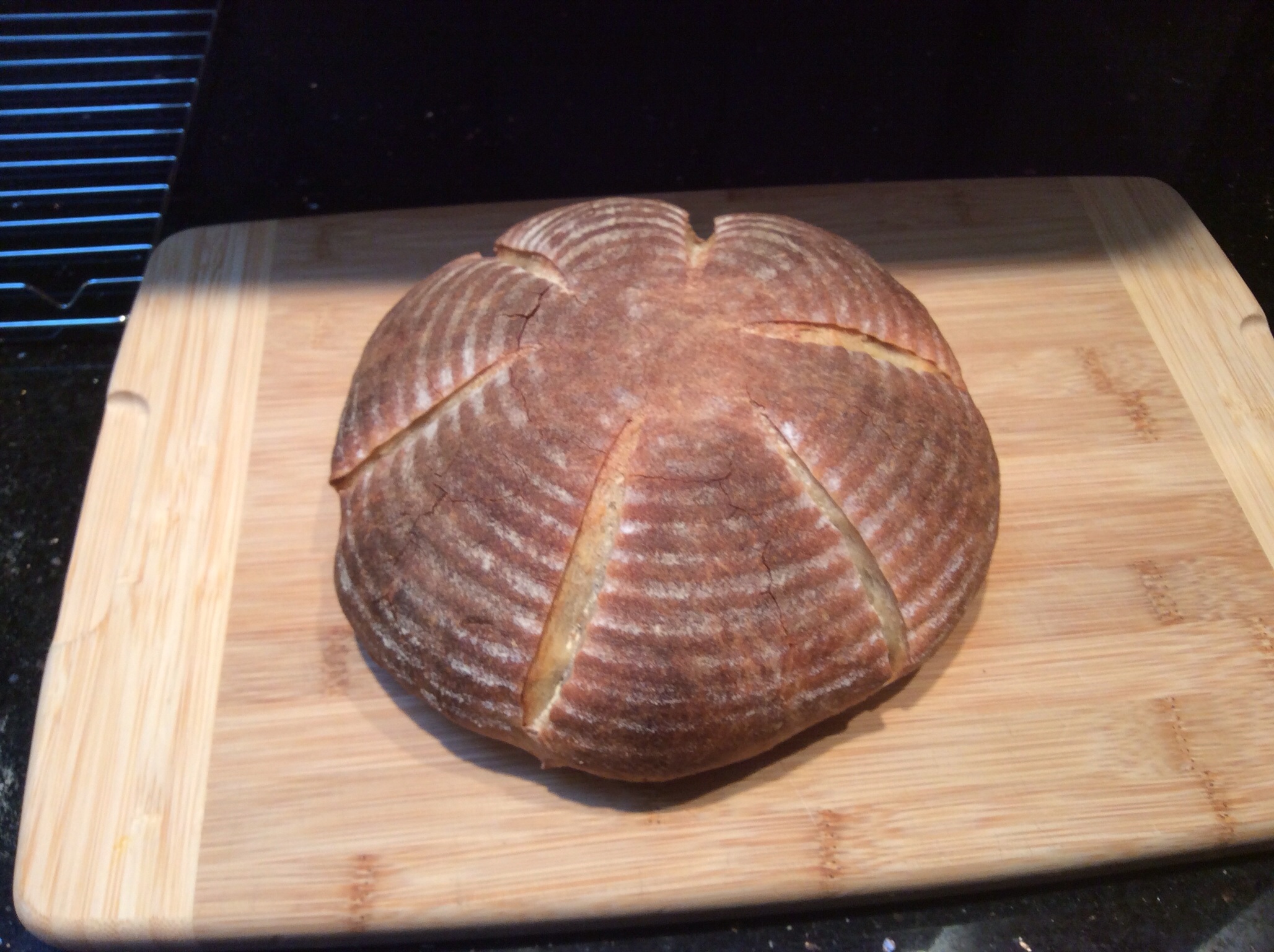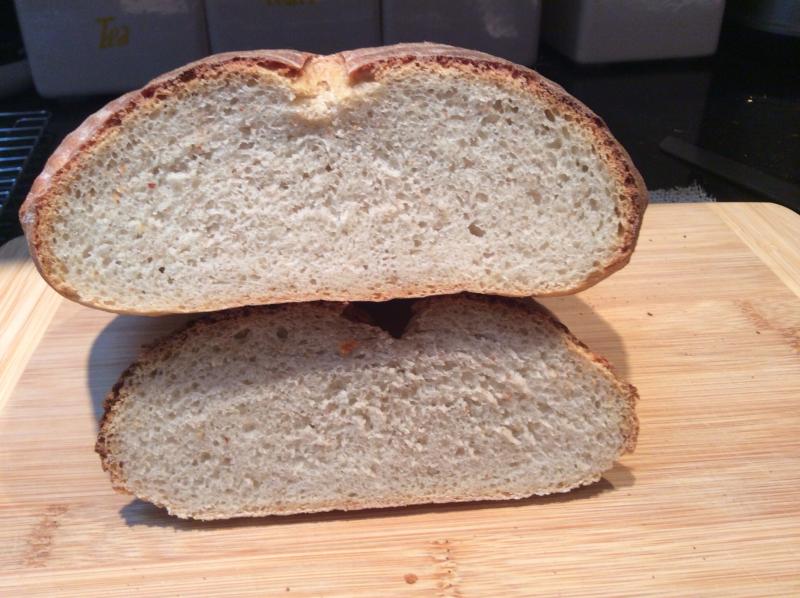 I just finished baking my first sourdough bread - using the Vermont sourdough formula in 'Bread'. My starter is about 2 weeks old and triples in volume between feedings (once per day). The flavour is good but I think the loaf could be somewhat larger and the crumb, while uniform, seems a little 'dense'. I used a 9 inch banneton and made 700 grams of dough. I did one s/f at 50 minutes. I did a bulk fermentation for 2 1/2 hours and a final proof at about 85F for 2 hours.I ran into a problem early - 128 grams of liquid levain instead of what I needed, which was 142. So I added 1/4 teaspoon of instant yeast.
It seems I got not enough rise during proofing and no oven spring.  
I did get some nice singing when I removed the bread from the oven. 
Any suggestions for improvements would be appreciated