January 28, 2014 - 9:52pm
Near Neighbours Part 2 (continued)
Between sips of the left over home brewed stout, the Haloumi cheese cbes and diced onions were folded into the Turmeric douh over  three intervals of stretch and bench rests before being shaped and dropped into foil containers that allows for easy transportation as they were to be baked on our own the next day.
With drinks drained very quickly from the plastc cups, Derek then got busy with a quick rise white bread with black sesame  which was  eventually shaped into  numerous shapes and sprinkled with not only black sesame but white sesame and poppy seeds.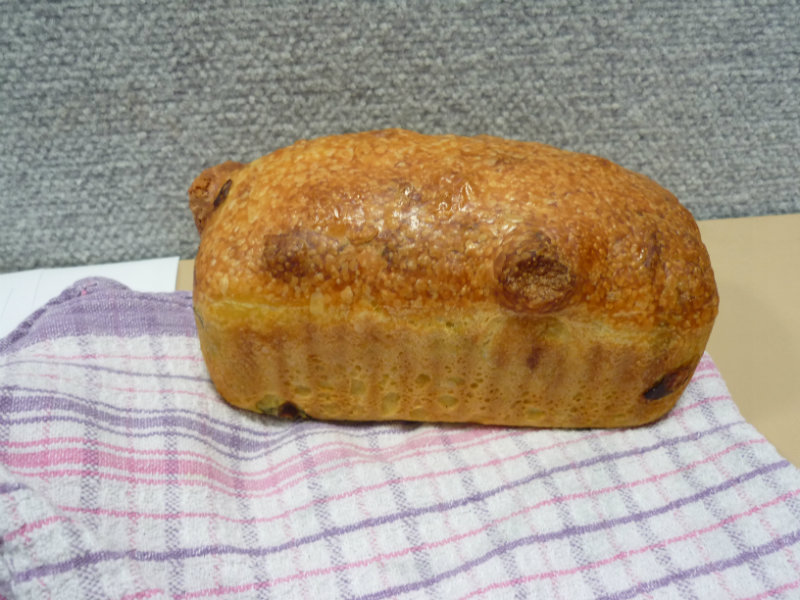 Smelling of earthy fresh baked bread ,we returned to the hotel renewed with energy and hope.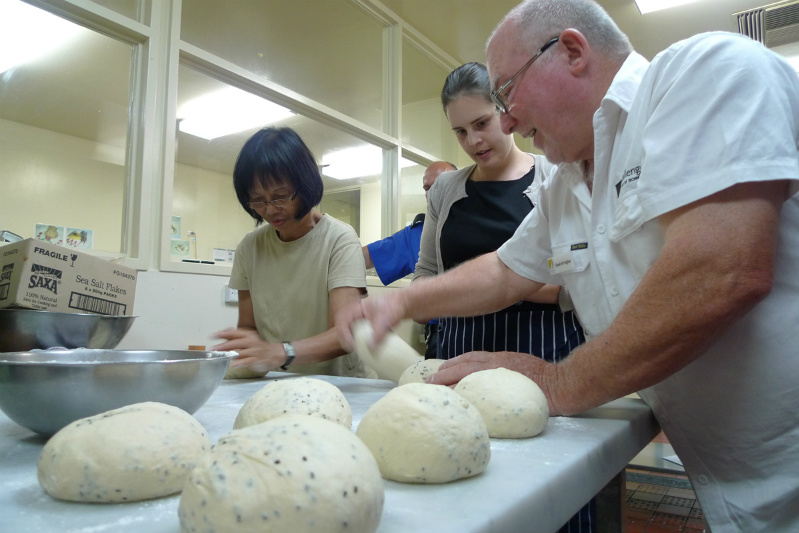 Here's a BIG thanks to Derek for his generosity and kindness. But more importantly for showing that when it comes to sourdough , you cant'  seem to be over-the -hill - it takes little strength and effort and it can be one of the most forgiving breads to make.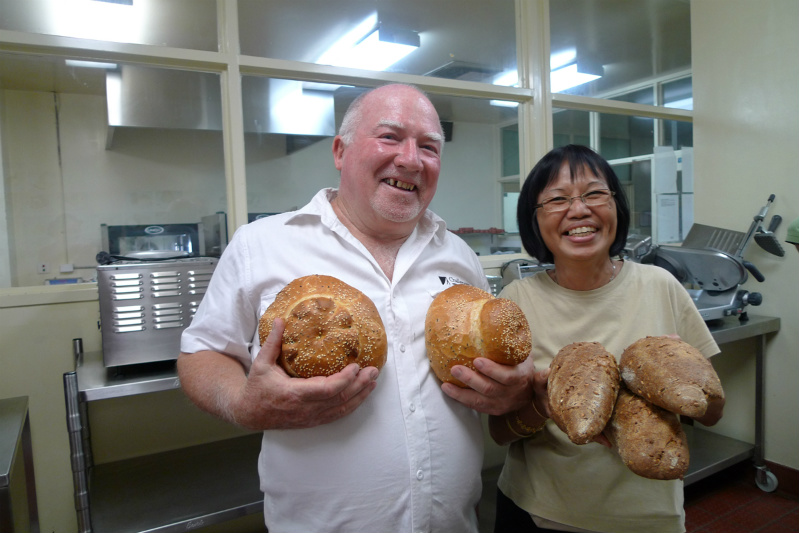 Happy with the evenings work
------------------------------------------
So there we have it  a great time was had by all, a pleasure to meet and bake with a fellow TFL BAKER.
After closing up i was able to give the ladies a lift to the city and their hotel offering a few suggestions of places worth visiting and a couple of bakeries worthy of a visit i suggested that we might meet up in Fremantle for a quick lunch  at the Old Shanghai food hall on the friday which we duly did, i was able to give Betsy the loaf of Haloumi and spring onion bread that she had no facilities for back at the hotel that i did at the Institute.
I also arranged to pick them up from the hotel after chack out on Saturday morning and took them down to my daughters rural property where we had morning tea followed by a trip up into the Darling Ranges to a vineyard  where i was hoping to see some wild Kangaroos but unfortunately seeing as it was so hot they were all hiding in shady spots. We returned to the daughters property in time for some lunch after which it was time to head off to the airport and say good bye.
I have already got my invite to KL which is just over 5 hours away and intend to renew our aquaintence in the near future.
I am submitting this article at the request of Betsy and Penelope  who were having trouble posting themselves.
Thankyou ladies and thanks for the book you presented me with too. Kindest regards Derek