January 26, 2014 - 2:53pm
Old School NY Jewish Deli Rye, take three
BOY, do I EVER LIKE this bread! This was a full version of the ITJB rye to which I added 120 grams of re-hydrated granulated onion and garlic and remembered to account for the extra water this time. I used about 4 Tbs of the onion and 1Tbs of the garlic, using the water from the soak for the bake. I once again proofed my boules seam side down in a banneton, the baked seam side up Forkish style in a cast iron DO.
I love the 'organic bloom' this technique produces!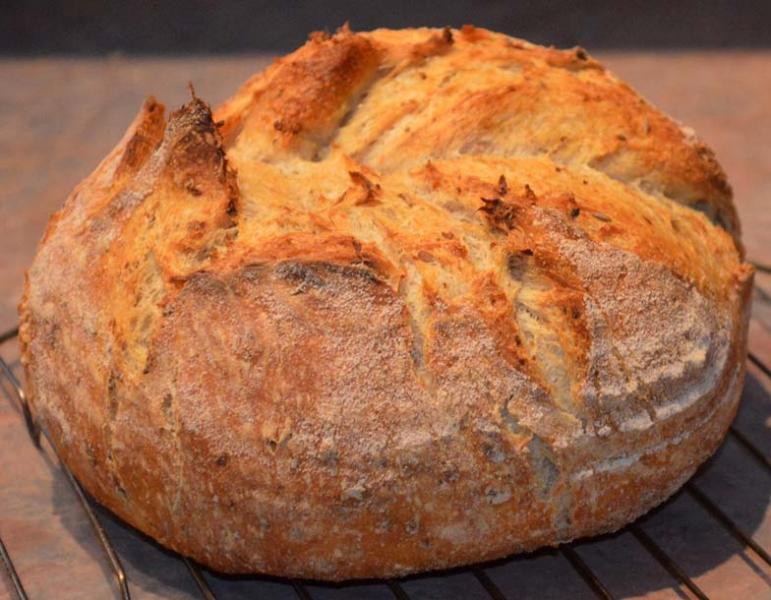 This is a much different bread than Peter Reinhart's NY Deli rye in BBA and I enjoy both breads! Next bake of this formula I will up the onion bu adding some sauteed fresh onion to the dried mix. Just for fun!
Happy baking folks! Brian