January 13, 2014 - 3:47pm
Okay the Hungarian rolls filled with walnut are absolutely to die for! This is one of the best things I have ever taken out of my oven!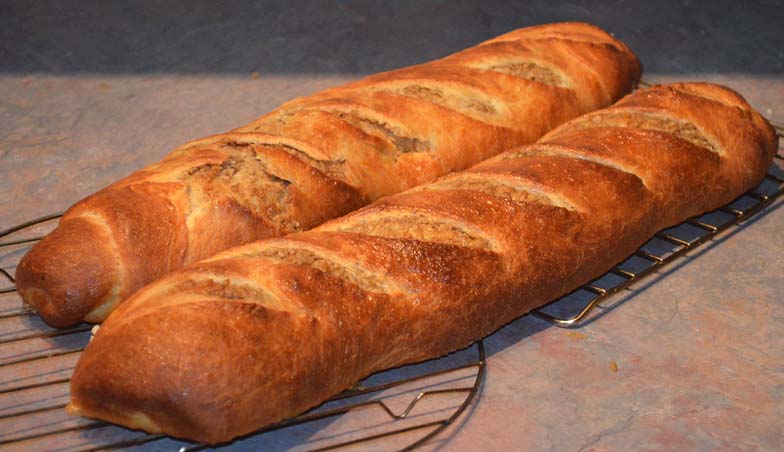 I baked a half recipe of Bakery Challah: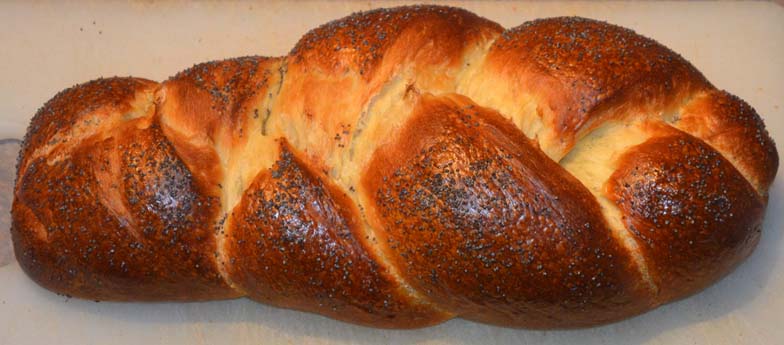 This enriched dough is similar in many ways to my beloved Pulla, but uses more egg and water rather than milk. The crumb is more open in this loaf, but I do miss the cardamom and perhaps will add some next bake -- a kind of hybrid challah/ pulla bake.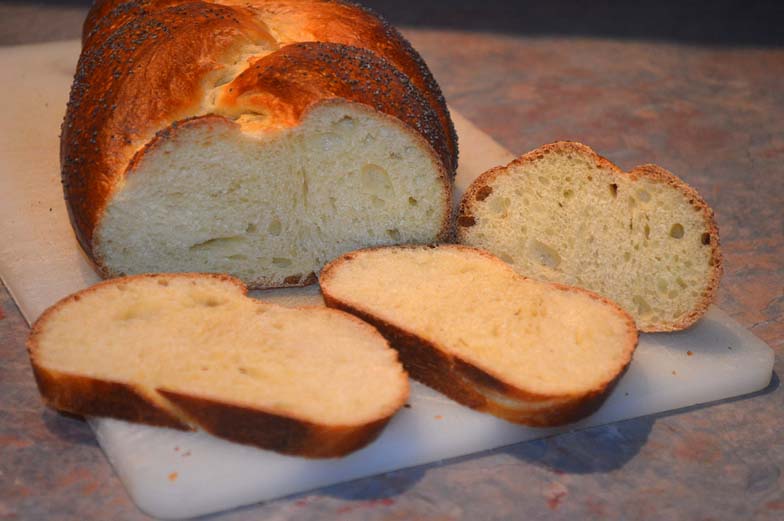 I have had great sweet levain, YW levain pulla results, so I took a similar approach to this challah using about 10% each YW sns SL. This challah has a nice open crust and makes dynamite French Toast, fried in butter and topped with maple syrup or cinnamon and sugar or both. YUMM!
I am really enjoying this book! It is almost time to try the almond horns again . . . oink, oink. The problem is we are getting bombed with snow and I love the skiing, so ski mornings and bake afternoons. It is a happy combination!
Best regards, Brian