January 9, 2014 - 12:47pm
ITJB Old-School Deli Rye!
I followed the three stage build by the book and only varied from the formula at the proof and bake stage. I shaped a boule and proofed seam side down in my new brotform, then baked in a hot cast iron dutch oven. I did score the loaf and I thought it looked like I had deflated it, but the loaf sprang nicely and the seams burst organically.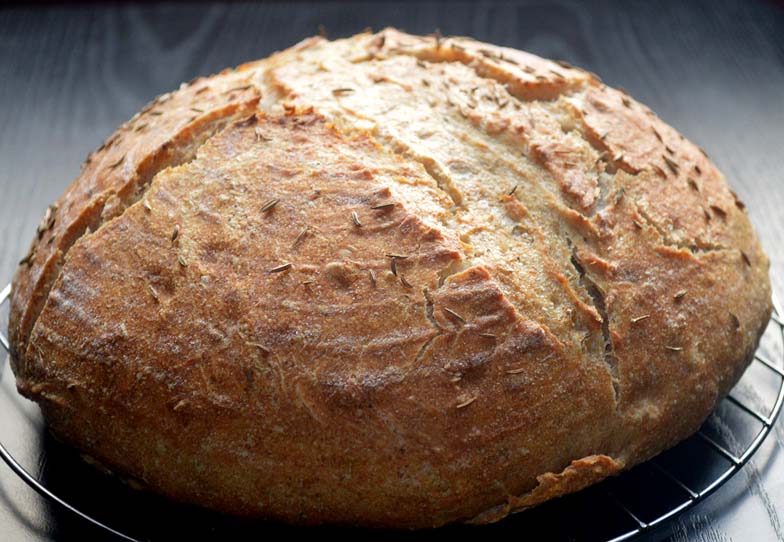 I have a fairly new Henckels serrated bread knife and I had to saw for quite a while to get through the crust. The crust has a nice snap when you bite into it, a very soft crumb and wonderful flavour!
This bread made a superb Montreal smoked meat sandwich and this bread will be going into my regular baking rotation. Next bake I will add the onions, dehydrated and fresh, fried in oil along with the onion water. I really liked how that kicked up the flavour profile in my last Peter Reinhart deli rye version.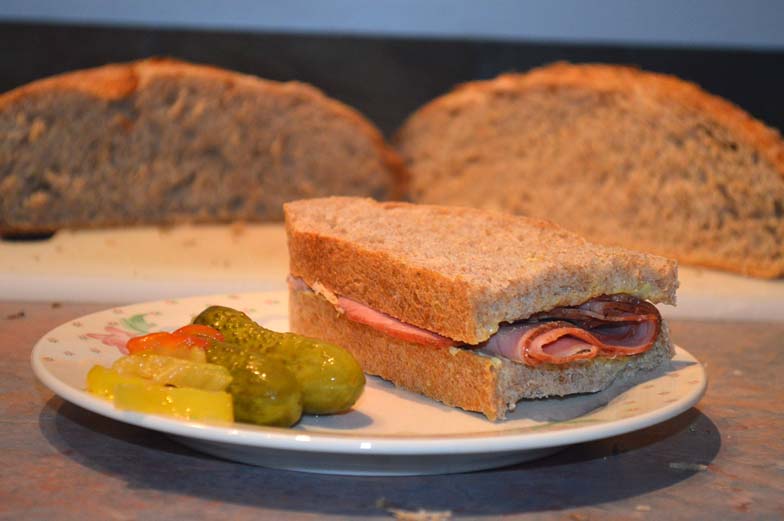 I have one more loaf to bake so my friends and neighbours will be very happy with me today. Next up is the Hungarian walnut filled rolls,
Norm and Stan, I am LOVING your book!
Best regards, Brian