December 17, 2013 - 3:28am
Whole Wheat Pullman Bread, and Pastry # 9
Last week, i was contemplating the idea of creating a bread that is soft, delicious, and healthy for the young ones. Pullman, and toast bread were two favorites of my kids, but those were all white breads. Looking back in Hamlemans book: Bread, I saw a few notes I have scribbled once on how to convert the Pullman recipe into a whole wheat one without losing much of the original flavor and texture. It was time to put my thoughts to the test. I've created a preferment , added some wholewheat flour, and increased water to make a soft dough. The recipe is as follows:
 Stiff preferment:
182 g                                      Bread Flour
128 g                                      Water
¼ tsp                                     Instant yeast
(mix and let ferment for 8 hours at room temp. or for up to 3 days in the refrigerator)
Final Dough:
426 g                                      Bread Flour
300 g                                      Whole Wheat Flour
5 Table spoons                       Milk Powder
1.5 Table spoons                     Sugar
3 Table spoons                       Soft butter
517 g                                       Water  
1 Table spoons                        Salt
2 tea spoons                            Instant yeast
------------------------------------------------------------
Total dough yield:            1576 g
% Prefermented flour:   20%
% Whole grain:                  33%
Total hydration:                                71%
The dough was mixed in my mixer, finished by hand, and was rounded and left to ferment for 2 hours with a fold half way through. The dough was then divided into 1 kg. for Pullman pan, and 576 g for a smaller pan. Final fermentation was 1 hour and 15 minutes, after which they went into a preheated oven at 400 F for 15 minutes, and 25 minutes at 380F.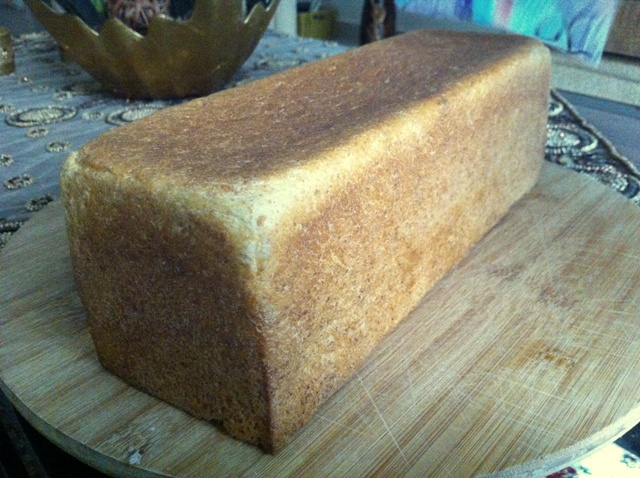 Next day, I sliced the Pullman loaf into beautiful squares that had an even fine structure, and a very soft crumb. I made a Zaatar sandwich this morning and it tasted great! It tastes gorgeous toasted.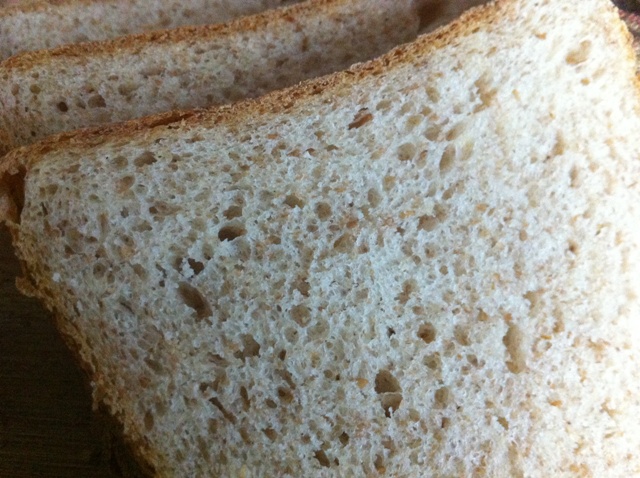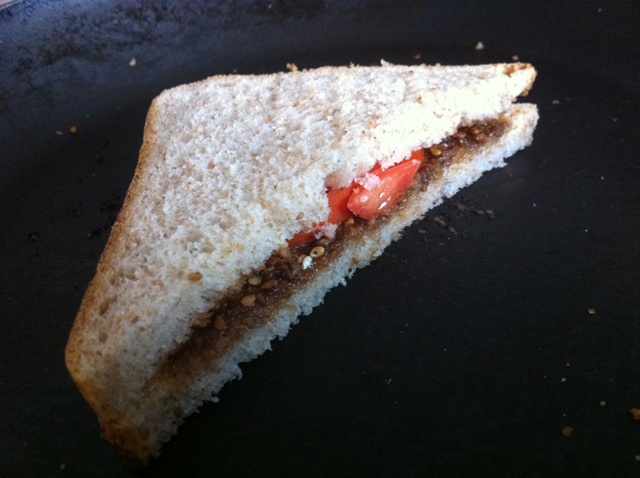 The recipe test went well. I plan on sneaking in more whole wheat next time and see how the kids would like it. They loved this one!
As to Pastry, it was time to move on to baked desserts, as ovens are now certified for operation . Among other desserts, we made Cream custard, Cream brulee, and baked cheese cake.  I was especially excited to learn how to make cream custard, as it was one of my childhood favorites.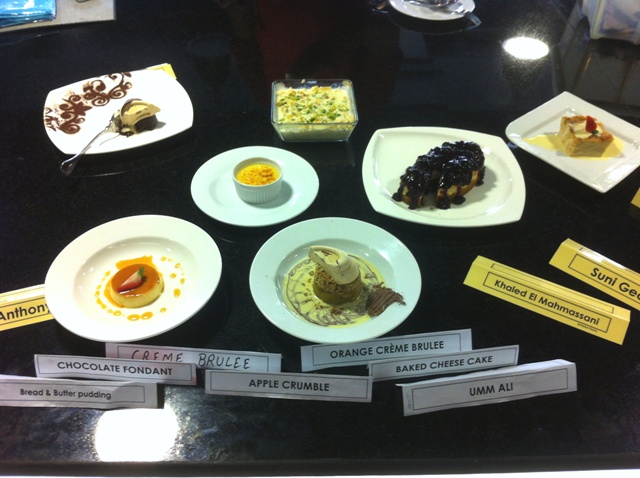 -Khalid