November 28, 2013 - 7:14am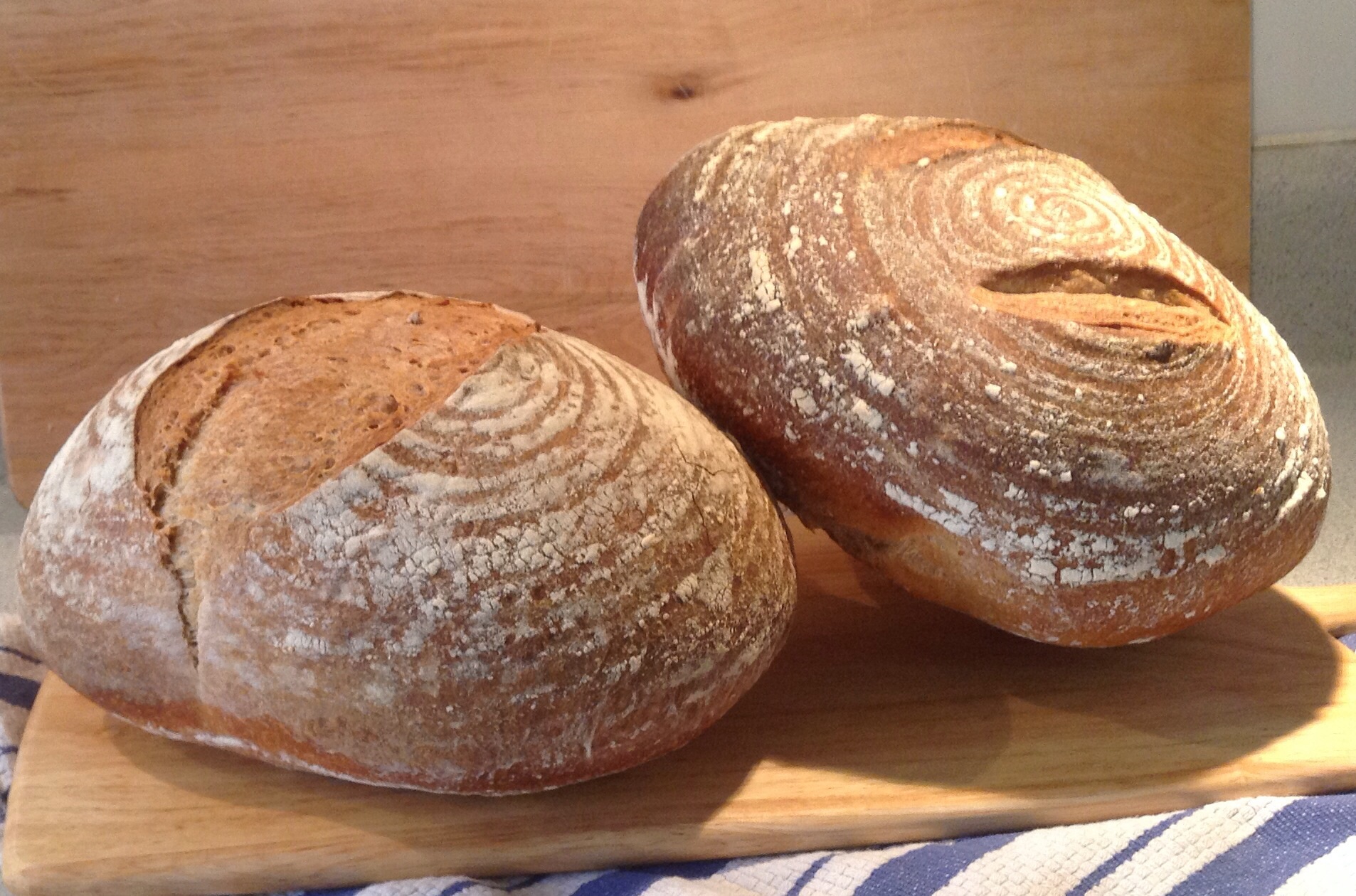 Left is Reinhart's Pain Au Levain from ABED. 3.5 days retard, maybe 15 minutes under-proofed, 10 minutes under baked cause loaf 2 had to go in.  Right is Leader's pain au levain, overnight retard, 20 minutes over-proofed, under-floured banneton, and it sprang out of the bottom corner rather than through my slashes.  My hideous deformities have made me an enemy of mankind!
Happy Thanksgiving!  I am so grateful for this warm, welcoming and knowledgable community of bread lovers.  Happy baking, and happier eating!
Eli