November 24, 2013 - 1:39pm
Why, Why Do My Loaves Always Flatten!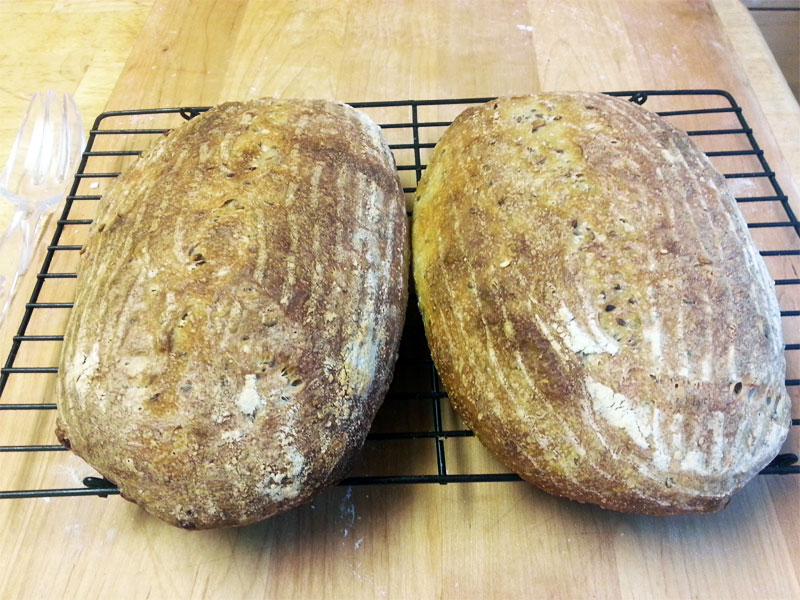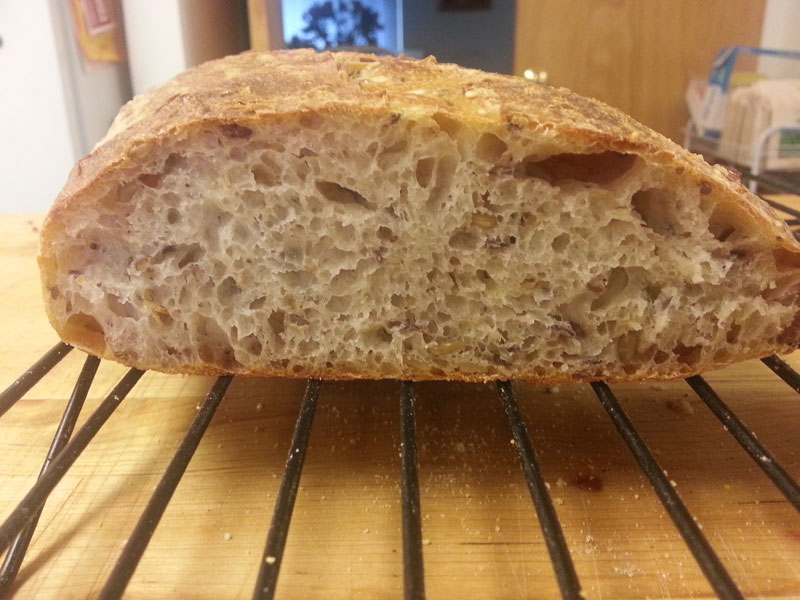 I made Hamelman's "Sourdough Seed Bread"
Followed the instructions except added 7gr of active dry yeast to the final build in order to bake on the same day.
Here is the schedule:
Saturday night 7:30pm built the pre-ferment
Sunday 8:00am built the final dough, left to bulk ferment
Sunday 11:00am did stretch & fold
Sunday 11:30pm did another stretch & fold, divided into 4, rested 10 minutes, did final proof in bannetons
Sunday 3:00pm removed loaves from bannetons while heating oven stone to 450.
Sunday 4:00pm OVEN TIME
ON NOES WHAT HAVE I DONE. The loaves collapsed from the time they were removed from the bannetons to being put into the preheated oven.
This happened EVERY TIME except when I bake challah, which always come out nice and high.
So what is the problem? Should the loaves be left in the banneton until exactly the moment to put into the oven? This seems to be when they flatten out. I am so careful to be delicate so that they don't collapse.
Help me please.